Army gets ready for extreme weather

Reserve signal squadrons from Australia's southern cities tested their preparedness for the high-risk weather season during Exercise Hermes Run from October 6 to 9.
CAPTION: Signallers from 108 Signal Squadron test their interoperability with 144 Signal Squadron during Exercise Hermes Run in Mount Gambier, SA. Story by Captain Peter March. Photos by Sergeant Peng Zhang.
9 Brigade's Adelaide-based 144 Signal Squadron conducted a shared training activity with 8 Signal Regiment's Melbourne-based 108 Signal Squadron.
The squadrons established communication nodes in border towns Mount Gambier, SA, and Heywood, Victoria, to simulate likely tasks required of them when called to deploy in response to extreme weather events.
Lieutenant Shannon Emanuel, of 144 Signal Squadron, said the activity's design included short-notice tasks paired with deliberately constrained information, as a direct response to lessons learnt from Operations Bushfire and Flood Assist.

"The soldiers have performed really well, under some fairly high-pressure situations," Lieutenant Emanuel said.
"Anything that's a technical challenge, signallers will fully embrace, and enjoy trying to solve the problem."
Officer Commanding 144 Signal Squadron Major Erica Abend said it was important to work with units such as 108 Signal Squadron and to continue developing local-area understanding in order to establish a robust framework for effective communications during crises.
"Close collaboration with other signal units emphasises the critical importance of teamwork and coordination in bolstering disaster preparedness and community support," Major Abend said.
Despite the long road move, Officer Commanding 108 Signal Squadron Major Leon Holt said the chance for the two units to meet in the middle and train together was too good to pass on.
"The value that this provides to us is the opportunity to train with other signallers, learning from each other, while being able to work with civilian emergency service agencies as well," Major Holt said.
"By coming a long way we take our soldiers into a new environment, somewhere a bit different, they're outside of their comfort zone, and learn that much more because of it."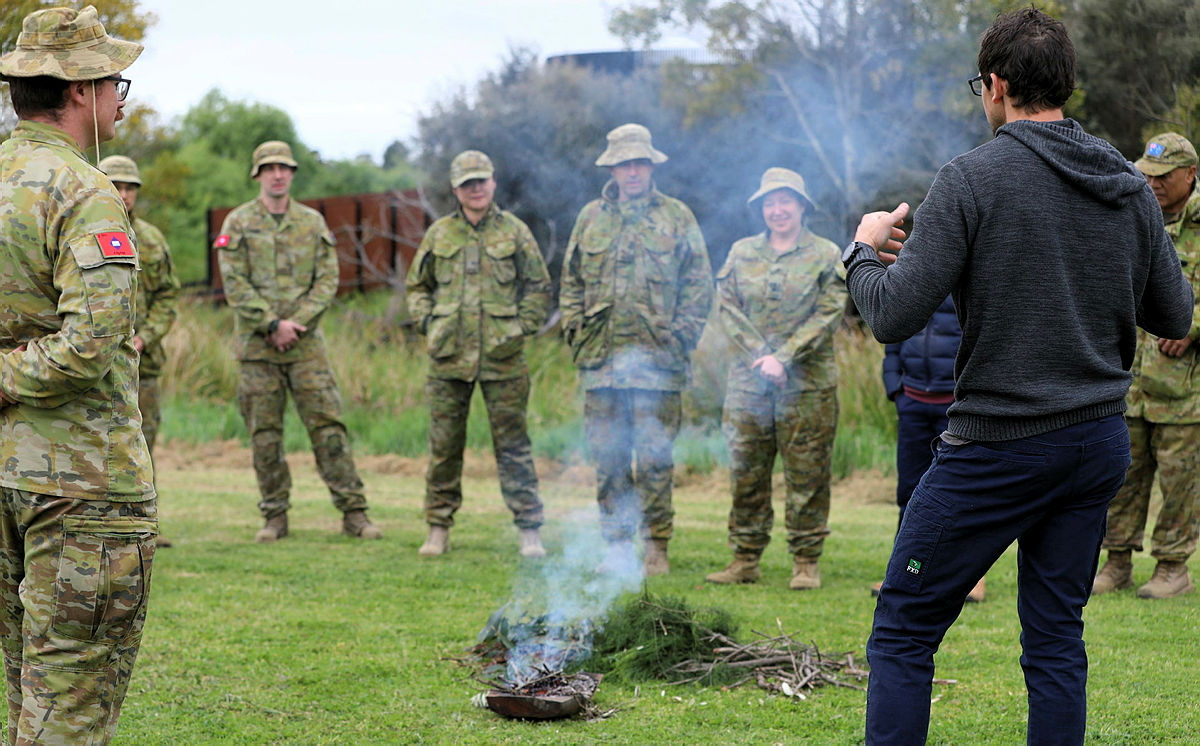 CAPTION: Gunditjmara man, John Bell conducts a smoking ceremony with Australian Army Signallers during a tour of World Heritage listed Budj Bim, which is home to the remains of an ancient Aboriginal aquaculture system.
Further enhancing the exercise's realism, members from each squadron engaged with local Gunditjmara Aboriginal people.
The interaction took place over several locations, including UNESCO World Heritage-listed Budj Bim Cultural Landscape, and the Heywood Water Tower, which features a mural recognising the service of local Aboriginal Anzacs.
The experience enabled participants to improve their interpersonal skills and cultural awareness, which Major Holt explained was an important consideration when preparing to deploy.
"These types of engagements help train our people to communicate better with non-Defence members," Major Holt said.
"We've seen in recent times how difficult this [communication] can be.
"Having this opportunity to interact with members of the public, whether they're people simply out camping, whether they're traditional owners or emergency responders, means when soldiers are deployed on operations, they're that much better equipped to effectively interact."
Adding to that, Lieutenant Emanuel pointed out the satisfaction that came with supporting local populations.
"When you deploy on a domestic operation, you're supporting communities directly, and there's a great sense of fulfilment that comes from that," Lieutenant Emanuel said.
.

.
.

.

---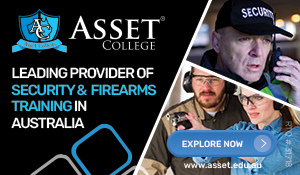 ...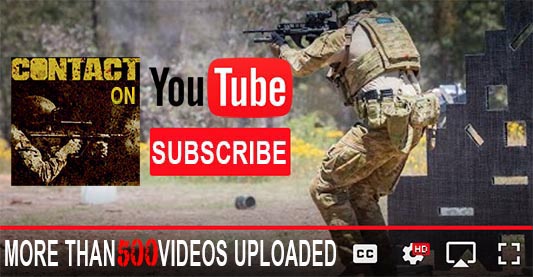 ---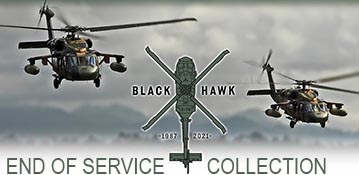 ...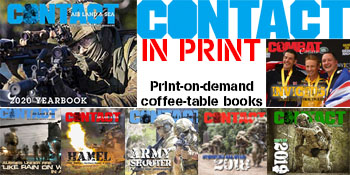 ---
.
.
2122 Total Views
2 Views Today