5RAR welcomes Indonesian raiders to NT

There were a lot of big smiles and hugs in the small receiving terminal at RAAF Base Darwin as the 5th Battalion, Royal Australian Regiment (5RAR) didn't just welcome a visiting company of soldiers for an exercise, but old friends from Indonesia's 412 Raider Battalion Kostrad (412Bn) back to the Northern Territory.
CAPTION: Australian Army soldiers and Indonesian soldiers conduct a night assault at the Darwin Military Museum as East Point, NT. Story by Major Dan Mazurek. Photo by Captain Annie Richardson.
Exercise Wirra Jaya 2023, the latest in a rich series of training between the Indonesian National Armed Forces (TNI) and 5RAR, wrapped up at Robertson Barracks in Darwin recently.
Running for more than a decade, the Wirra Jaya series alternates annually between being hosted in Australia and Indonesia, and in all that time the purpose of the exercise has never wavered – partnership.
Officer Commanding Charlie Company 5RAR Major John Moulton has been actively involved with Wirra Jaya for years.

"One of the highlights this year has been the level of integration that we've been able to achieve between our two units, which has seen us working together right down to section-level, building our individual soldier skills and learning how to work with each other to conduct infantry minor tactics," he said.
Exercise Wirra Jaya was nested this year within the 1st Brigade's major annual training event, Exercise Predator's Run, putting a heavy focus on littoral operations.
In order to maximise integration, 5RAR established two combat teams: Alpha and Charlie.
Combat Team Charlie was a 5RAR-led company with a TNI platoon from 412Bn attached and Combat Team Alpha was an Indonesian-led company with attached elements from 5RAR and other 1st Brigade units.
The combat teams patrolled, carried out raids in and around Darwin, conducted blue bolt force-on-force training, urban breeching and even crossed more than 75km of open sea by Zodiac in order to insert soldiers onto Bathurst Island.
"It's been just fantastic," Major Moulton said.
"It's seen interoperability – the ability of 412 and 5RAR to come together to achieve complex tasks in difficult terrain. It's been wonderful for us to get the chance to reconnect with this battalion we've got to know so well."
1st Brigade also hosted TNI Commander of the Army Strategic Reserve Command, or Pangkostrad, Lieutenant General Maruli Simanjuntak, who got to see his soldiers up close, training alongside 5RAR.
A small closing ceremony was held at 5RAR, where soldiers from both nations had the chance to share a meal and exchange gifts.
Major Moulton summed up what interoperability means for soldiers in the Indo-Pacific preparing to face whatever might lie ahead: "To share that hard training. To train together, to eat together, to live together, and to fight together."
Next year, 5RAR will be hosted in Indonesia, where ties between the TNI and the Australian Army will be deepened.
.

.
.

.

---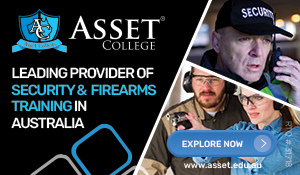 ...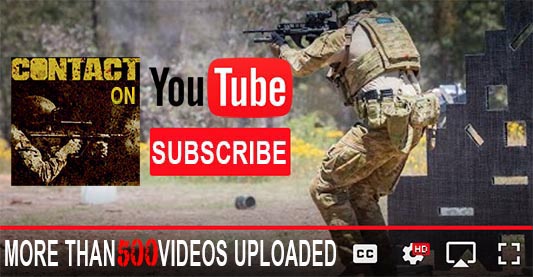 ---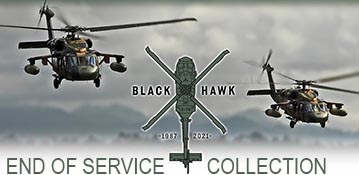 ...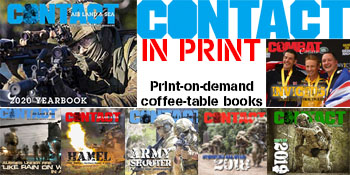 ---
.
.
2907 Total Views
4 Views Today