Veteran finally recognised for 'battle of the bunkers'
Share the post "Veteran finally recognised for 'battle of the bunkers'"

Under intense gun fire and with 27 shrapnel wounds from exploding rocket-propelled grenades in his back, Major Mark Moloney (retd) had one thing on his mind – "just keep going."
CAPTION: Major Mark Moloney (retd) received a Medal for Gallantry on September 12, 2023 for his actions under hazardous conditions in Vietnam at the 'Battle of the Bunkers', on February 7, 1968. Story and photo by Private Nicholas Marquis.
An enemy bunker had opened fire on the platoon he was leading through the Bien Hoa Province, Vietnam on February 5, 1968.
Powerful machine gun and rocket fire bombarded Charlie Company 7th Battalion, The Royal Australian Regiment (7RAR) from previously cleared locations.
Numerous assaults over the next three days, supported by seven air strikes and heavy artillery, struggled to breach the sizeable enemy camp.

On February 7, then Lieutenant Moloney was about to write a piece of history.
"The enemy had reoccupied the position," Mr Moloney said.
"We had to keep the initiative the whole time. It wasn't until we got in that we realised what the size of the position was – they were good at concealing themselves.
"That was the day when it was either break or give up."
Within 20 metres of an enemy position, Mr Moloney lobbed grenades, which bounced off a bunker.
He gathered six M72 rocket launchers, got to his feet in a blood-soaked shirt and fired on the bunker with no effect.
Not daunted, the one-man attack continued, with the bunker falling silent after Mr Moloney crawled forward and fired an M79 grenade launcher.
This was the final of four assaults in what became known as the 'battle of the bunkers'.
"We were going to get in there. We weren't taking a step back," Mr Moloney said.
"One of the machine gunners was hit. The bullet went through the gun, which is what probably saved him.
"When he was being treated by the medic, he also got hit and they both spent extensive time in hospital afterwards."
From Mr Moloney's 8 Platoon, there were nine casualty evacuations after the battle, including him, but he refused to be evacuated until his men were out.
Having been in previous contacts, Mr Moloney said he had to "keep his cool" to ensure the soldiers did what they were required to do.
Company Sergeant Major of Charlie Company Warrant Officer Class Two Ted Lewis noted in the Honours and Awards Submission how deafening the noise of the battle was.
"The sounds, smell and smoke of gunfire, rockets, grenades and artillery overwhelmed my senses," he said.
On September 12, 2023, Mr Moloney was awarded the Medal for Gallantry for his actions in hazardous conditions.
The citation noted Mr Moloney's actions saved many lives.
"It's a recognition to the soldiers. There's some personal kudos in it, but it's mainly about what they achieved," Mr Moloney said.
"Because without them I would not have been able to do anything."
Graduating from Royal Military College in 1966, Mr Moloney didn't see his career taking the path it did after enlisting straight from school in Sydney.
"I was just after a job at the time," Mr Moloney said.
The then 7RAR second in command Major Alf Garland said Mr Moloney should have been awarded a Victoria Cross.
As the years have passed, 10 members of 8 Platoon still keep in touch.
Fellow platoon commander Colonel John Paget (retd) put through the original submission to recognise Mr Moloney for a Star of Gallantry.
After 55 years and numerous processes, Colonel Paget said the award was deserved.
"It's always the quiet, humble blokes that shine when it all gets rough," Colonel Paget said.
"The whole company have held him in high regard for what he did and all the diggers that are still alive."
Reminiscing on his time as a platoon commander in 7RAR, Mr Moloney said he was fond of his platoon.
"Everyone will say that theirs was the best," he said.
"Mine had a few rough edges and we weren't known as the gentlemen – we were probably referred to as the wild ones at some stages.
"That being said, they were very loyal and they've been loyal ever since."
The father of four and grandfather of seven discharged in 1986.
At the next dawn service, he will wear his medal in memory of those he fought alongside.
"I was fortunate enough to not lose anyone but there were two soldiers in the company killed during the operation," Mr Moloney said.
"I remember them."
.

.
.

.

---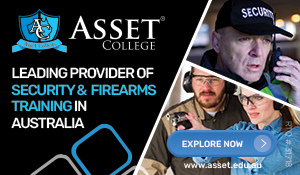 ...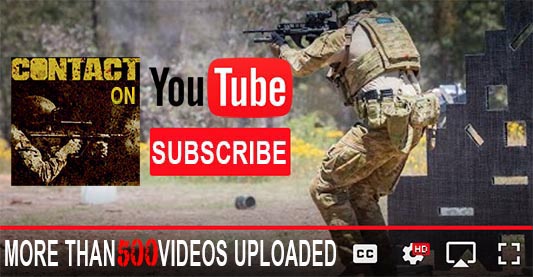 ---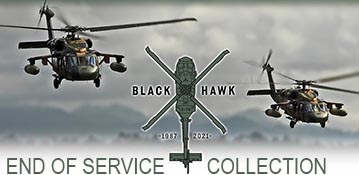 ...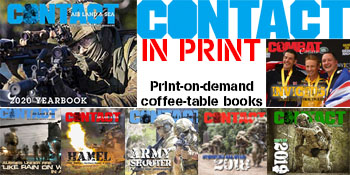 ---
.
.
Share the post "Veteran finally recognised for 'battle of the bunkers'"
3176 Total Views
4 Views Today