Unmanned aerial logistics coming soon

Having your next batch of ammo or rations arrive via drone could be no more than a couple of years away, after innovation contracts were awarded to develop tactical logistics uncrewed aerial systems.
CAPTION: The Sky Ranger R70 unmanned aerial system operating at RAAF Base Darwin, NT, in 2022. Story by Warrant Officer Class 2 Max Bree. Photo by Leading Aircraftman Sam Price.
Contracts were awarded in August after companies successfully pitched their ideas at Army Innovation Day 2022.
Jabriu Aircraft was selected in the medium-lift category with a coaxial quadcopter the company hopes will lift and deliver a 50kg load in an Army trunk.
Two big, coaxial rotors give the design lift, while four small rotors at the side move the craft, all powered by a four-cylinder petrol engine.

Jabriu Executive Director Michael Halloran said the design will grab a trunk's handles, carry it up to 150km, then drop it off. But it could trade payload for range.
"If we want to go further, we can just take less payload and carry more fuel," Mr Halloran said.
He hopes the design will be inexpensive enough to be produced on mass and fly itself automatically between waypoints entered by an operator.
They have flown proof of concepts and expect to fly a full-size prototype by the end of next year.
Geodrones' hybrid-powered coaxial design was one selected for development in the heavy lift category.
Envisaged to weigh about 3t and lift up to 1000kg, it's hoped to facilitate movement of heavy loads between units or ship to shore.
Concept design has just been finished and a demonstration with Army is about 18 months away.
A radial engine provides power to get the 300km, but the craft can switch to electric propulsion.
"That allows us to fly on decent in a silent fashion, turning off the engines and coming in on electrical load," Geodrones CEO Glenn Alcock said.
Another selected for the heavy lift category was Crystalaid's eight-rotor, turbine-powered UAV with a planned lift capacity of more than 800kg.
Crystalaid Director Ross McKinnon said the craft's redundant systems would mean it could take damage and still fly after losing systems, including rotors.
Some rotors would provide lift, while others control direction, meaning the craft remains level when moving, unlike traditional helicopter designs.
"When you're moving casualties or containers you don't want it tilting all the time. Moving in a flat plane helps operationally in some situations," Mr McKinnon said.
A smaller demo model is about 15 months away and Mr McKinnon has been asked to look at making the craft fully autonomous.
He hopes the craft can help increase logistics capability for the same number of people.
"We want warfighters to be able to call in containers from any mobile device in congested communications environments," he said.
"So we should be able to move more containers for the same number of people."
Army will work with each company over the next two years to develop and mature logistic UAS technologies to deliver combat supplies to soldiers in restricted terrain or high risk environments.
The innovation contracts will see Crystalaid and Jabiru demonstrate their technology to Defence in late 2024. While Geodrones will demonstrate theirs in early 2025.
.

.
.

.

---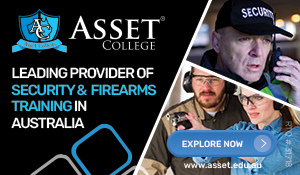 ...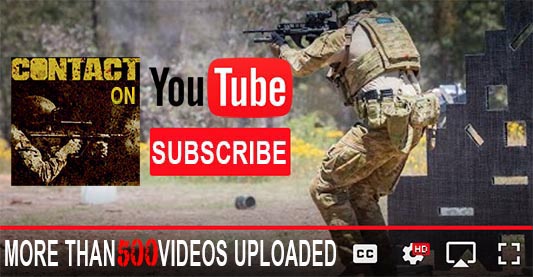 ---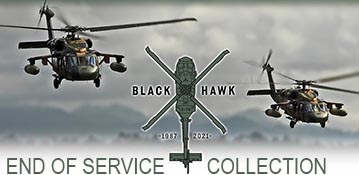 ...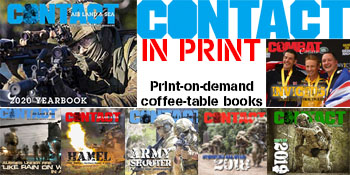 ---
.
.
2304 Total Views
4 Views Today