Supporting veterans is no sweat

Defence veterans in need of financial support and advice are again being given a helping hand through the energy of those taking part in the fourth annual Bravery Trek that's just kicked off in Canberra.
CAPTION: Defence Minister Richard Marles, Chief of Air Force Air Marshal Robert Chipman and Flight Lieutenant Adon Lumley run with other participants in the annual Bravery Trek charity run at Mount Pleasant, Canberra. Story by John Noble.
Organised by Bravery Trust, the Bravery Trek is aligned to Veterans' Health Week each year to raise awareness about the financial support it offers veterans and their families, and in helping to raise the necessary funds to provide that vital support.
Slipping on his runners for the official launch of this year's trek, Bravery Trust Ambassador Flight Lieutenant Adon Lumley joined others from across Defence in jogging 10km for an awareness lap of the first in four of the event's different marathons – through Canberra's Parliamentary Triangle.
Flight Lieutenant Lumley was eager to get involved in the important contribution Bravery Trust makes to the lives of veterans needing help.

"Bravery Trust does such meaningful work in supporting veterans in real need and we can't underestimate how important that is given the many challenges they can face," Flight Lieutenant Lumley said.
Established in 2012, Bravery Trust provides veterans and their families with an immediate safety net when faced with hardship – mainly helping them meet urgent household, transport or medical expenses.
"It also works with veterans' long term to help them build confidence and budgeting skills to set a new path forward," Flight Lieutenant Lumley said.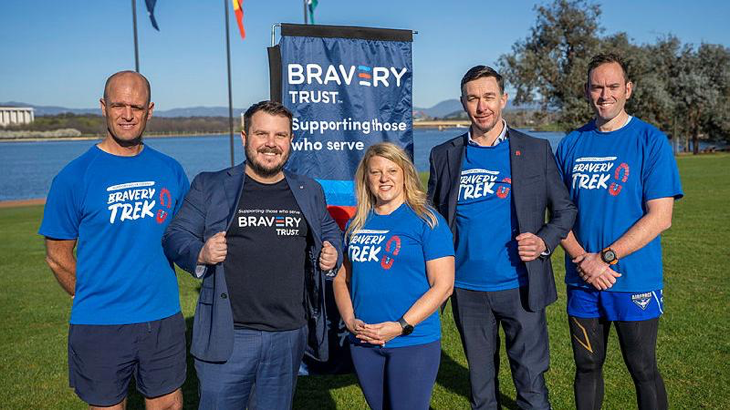 CAPTION: Flight Lieutenant Adon Lumley and CEO Bravery Trust, Belinda Wilson, gather with other Bravery Trust members for a photo after the annual Bravery Trek charity run at Rond Terrace, Canberra. Photo by Leading Aircraftman Ryan Howell.
"Most importantly, Bravery Trust, through a wonderful program of events like the Bravery Trek, helps ensure no one suffers financially as a result of their service to the nation."
Flight Lieutenant Lumley believes his role as an Ambassador for Bravery Trust affords him the opportunity of deepening his commitment to helping veterans in need of support – particularly being a current serving member of Air Force.
"As all serving members are future veterans, we need to ensure each of us are able to be supported when and how we need to," Flight Lieutenant Lumley said.
"Bravery Trust provides immediate financial support to veterans who have been injured as a result of their service, which includes mental health.
"Those who have served have given so much already, so giving back is critical."
For more information visit Bravery Trust.
.

.
.

.

---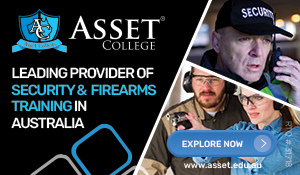 ...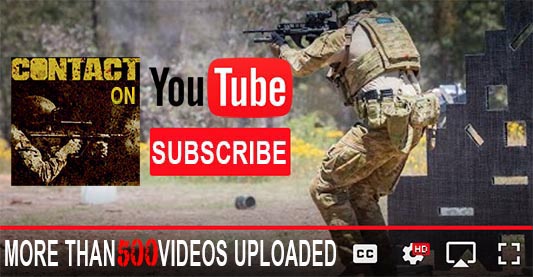 ---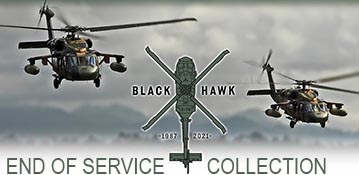 ...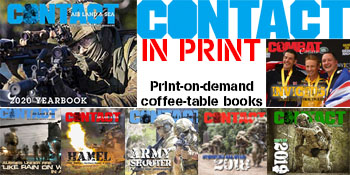 ---
.
.
918 Total Views
4 Views Today