NUSHIP Arafura shipmates Reliant on experience
Share the post "NUSHIP Arafura shipmates Reliant on experience"

NUSHIP Arafura shipmates experienced a six-week rotation aboard Australia's Pacific support vessel ADV Reliant to prepare them for their future role on the new offshore patrol vessel.
CAPTION: NUSHIP Arafura sailors Leading Seaman Jack Bellingham, Able Seaman Joshua Keys and Leading Seaman Joshua Guy, conduct daily duties on ADV Reliant, during their six week rotation. Story by Lieutenant Carolyn Martin. Photo by Corporal Lisa Sherman.
Able Seaman Joshua Keys, Leading Seaman Joshua Guy and Leading Seaman Jack Bellingham, based at HMAS Stirling, were keen to escape the Perth winter for the swing aboard Reliant – boarding the vessel in the Solomon Islands in mid-June.
The ship's itinerary took them to Nauru, Kiribati, the Marshall Islands and Papua New Guinea (PNG), supporting engagement activities in each country, before returning to Cairns late July.
In PNG, the trio assisted with a stores delivery to Manus Island, delivering 200 tonnes of equipment including Australian Army vehicles, in preparation for Exercise Puk Puk in September.

Leading Seaman Guy, 26, from Tamworth in NSW, said the deployment was an opportunity to integrate with other Defence personnel, the Teekay crew, the commercial operators of Reliant and local crews on port visits.
"We had the opportunity to meet and work alongside the PNG Defence Force's (PNGDF) Maritime Element over the three days of the stores delivery on Manus Island," Leading Seaman Guy said.
"It was rewarding being able to work alongside the Reliant crew and the PNGDF, fostering harmonious relationships."
Another highlight of the trip for Leading Seaman Guy, an electronics technician, was helping the technical adviser posted to the Marshall Islands, Chief Petty Officer Aaron Whelan, with a call for assistance.
"The patrol boat RMIS Lomor had a failure in the ship's gyro positioning compass.
"I was able to help with identifying and rectifying the fault.
"I was happy to be able to help, it felt good to be useful," he said.
Boatswains' mate Able Seaman Keys, 27, from Geraldton, said it was great to see the Guardian-class patrol boats in action in the Pacific after seeing them being built near his base in Perth.
"It was also great to see Reliant's humanitarian relief work – the ship offers a unique capability, different to our Navy's other ships," Able Seaman Keys said.
"There's a lot of new technology and advanced automation on board.
"I also got to experience the Magnum 850 – a dual jet propulsion craft.
"It handled really well."
A highlight of the trip for boatswain's mate Leading Seaman Bellingham, 25, from Nelson Bay in NSW, was introducing Kiribati Police Force Sea Patrol crew to tactical-baton and first-aid training.
"It was great to show them around the ship.
"They were also keen to take up the offer of training to enhance their knowledge of boarding operations.
"I can't wait to return and conduct some joint boarding training," Leading Seaman Bellingham said.
"ADV Reliant is an amazing platform to stage a first response in the event of a natural disaster.
"Reliant is deployed at sea for 300 days a year with her multi-crew system, enhancing her ability to respond in the case of an emergency.
"The ship can respond to any situation within the maritime domain, including significant incidents, rendering assistance to personnel in need and responding to medical emergencies.
"It was great to be part of the team for six weeks and witness the ship's capabilities."
.

.
.

.

---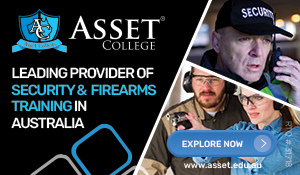 ...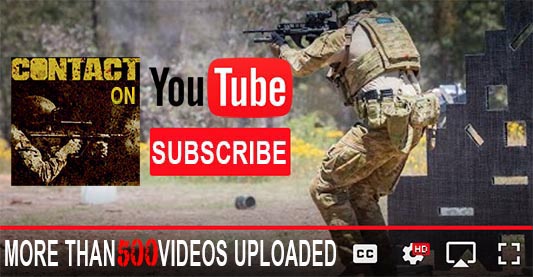 ---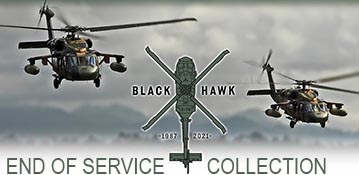 ...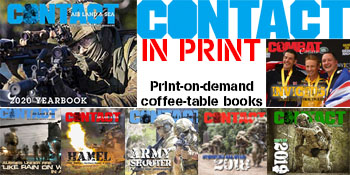 ---
.
.
Share the post "NUSHIP Arafura shipmates Reliant on experience"
2161 Total Views
2 Views Today