Statue a tribute to all military nurses

As the sun rose above the Australian War Memorial on August 2, its light touched the face of the first sculpture of a woman to be erected there.
CAPTION: The sculpture of Lieutenant Colonel Vivian Bullwinkel, in the grounds of the Australian War Memorial. Story and photo by Private Nicholas Marquis.
It was the bronze face of Lieutenant Colonel Vivian Bullwinkel, sole survivor of the 1942 Bangka Island Massacre where 22 nurses were gunned down by Imperial Japanese forces after their ship sunk while evacuating Singapore.
After a round passed through her body, she laid in the water among her dead comrades until it was safe to make it back to the empty beach.
Hiding for 12 days with an injured British soldier who later died, she decided the best option was to surrender to the Japanese, after which she spent more than three years in captivity.

After discharging in 1947, Lieutenant Colonel Bullwinkel became director of nursing at Melbourne's Fairfield Hospital and devoted the rest of her life to the profession and her fallen colleagues.
In recognition of her courage and military service, a three-metre-tall bronze sculpture of her was unveiled outside Poppy's Café to symbolise the service and sacrifice of Australia's military nurses.
Twenty-two steel discs surround her feet to represent the lives lost on that day in February 1942.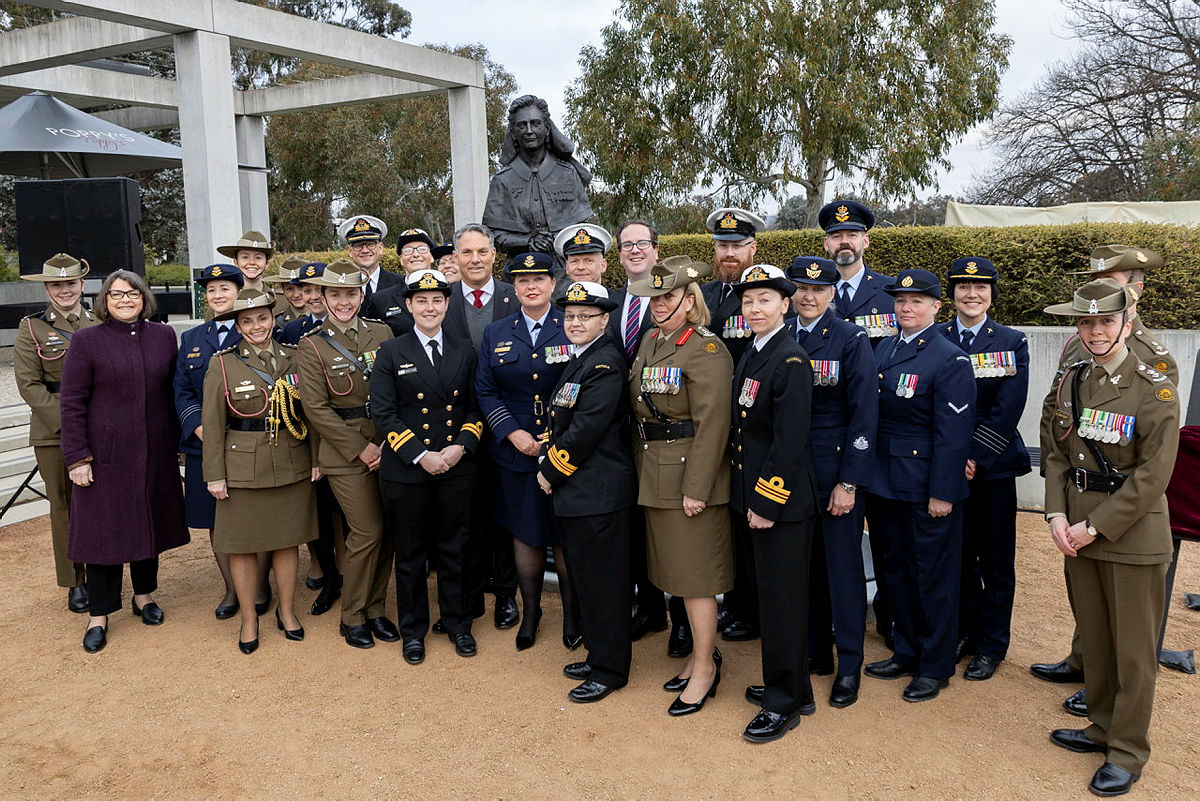 : Military nurses and federal ministers at the unveiling of a sculpture of Lieutenant Colonel Vivian Bullwinkel at the Australian War Memorial. Photo by Private Nicholas Marquis
To pay homage to them, 22 nurses attended the unveiling. One of them, Colonel Toni Bushby, said the ceremony evoked many emotions: "Pride, sorrow at the young lives lost, and hope because their sacrifice actually inspired people to continue to do what we do," Colonel Bushby said.
"It's not glamorous, but I think the people that do it know the history and stories, have commitment to service, and are the ones we want leading the corps moving forward."
Colonel Bushby followed her father into Army service, joining as a nurse.
She said Lieutenant Colonel Bullwinkel's story had been known to her for many years.
Putting herself in Lieutenant Colonel Bullwinkel's shoes, Col Bushby said the nurses maintained composure and dignity in staying together, which are the defining principles members of the corps live by.
Lieutenant Commander Anthony Russell, who was proud to be present for the unveiling, said it was a tribute to all nurses.
"It's not just about Vivian, it's about every nurse, every female, every service member and remembering them forever," Lieutenant Commander Russell said.
"She didn't like the ceremonies, she didn't like the patriarchal views of nursing and the titles, the fuss. She wouldn't have liked it today but she would understand the reasoning behind it."
Lieutenant Commander Russell said that even though he knew the ceremony was a big deal, he was surprised at the level of engagement from the broader Defence community and the public.
"I'm joyful that we can get this message out about what Vivian's story is, and it is great recognition," Lieutenant Commander Russell said.
Leading Aircraftwoman Amy Wardley, who has been a nurse for five years, said Lieutenant Colonel Bullwinkel was a "modern-day Florence Nightingale" who had a lasting impact on the profession.
"The sacrifices that were made by Lieutenant Colonel Bullwinkel were more than any one person should ever have to make, which serves as the epitome of nursing," Leading Aircraftwoman Wardley said.
"The work we do as nurses is never for us; our first thought is always for other people."
Being the first individual female acknowledged by the Australian War Memorial in sculpture form, Leading Aircraftwoman Wardley said it showed the change one person could make.
"Man or woman, one person can make a difference. Not being inside the War Memorial she is acting like a guardian to the fallen, standing tall, waiting to be called upon again – that resonates with me," Leading Aircraftwoman Wardley said.
The sculpture joins medical corps memorials of Simpson and his donkey and Sir Edward 'Weary' Dunlop.
.

.
.

.

---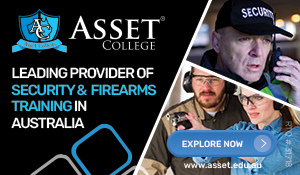 ...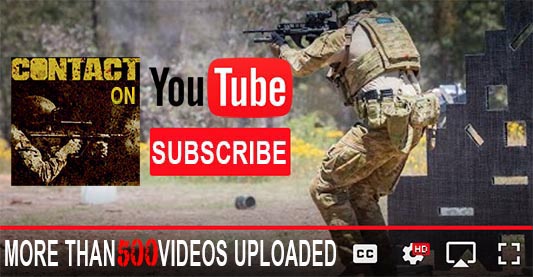 ---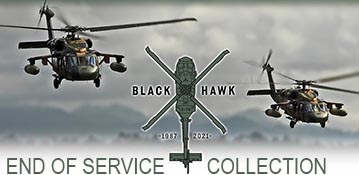 ...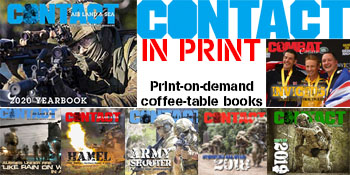 ---
.
.
1913 Total Views
2 Views Today