Mortar course puts trainees on right trajectory
Share the post "Mortar course puts trainees on right trajectory"

A basic mortar course for trainees at 5th/6th Battalion, Royal Victoria Regiment (5/6RVR) was the first of its kind for 2nd Division participants under the Land Combat Capability Review (LCCR).
CAPTION: A soldier from the 5th/6th Battalion, Royal Victoria Regiment prepares to record firing orders next to an 81mm mortar at Puckapunyal training area, Victoria. Story by Captains Andrew Lee and Mark Blackman. All photos by Corporal Michael Currie.
It was conducted at Puckapunyal Military Training Area from June 3-18 to reintroduce the mortar capability into Reserve infantry battalions.
Soldiers from 2nd/17th, Royal New South Wales Regiment, 9th Royal Queensland Regiment and 11th/28th, Royal Western Australia Regiment also took part in the course, which focused on preparation, handling and safe operation of 81mm F2 mortars, as well as data analysis using the M32A1 mortar ballistic computer.

CAPTION: Brigadier Michelle Campbell, Commander of 4th Brigade, is briefed on procedures by an Australian Army Lance Corporal from the 5th/6th Battalion, Royal Victoria Regiment during 2nd Division's Basic Mortar course.
Having recently returned from Operation Resolute, Lance Corporal Zoheb Osman, a Signals Specialist from 5/6RVR, enrolled in the course to upskill and gain a better appreciation of specialist capabilities being reintroduced to the 2nd Division.
"The course, although short, taught us a lot. I now feel confident in my ability to safely and effectively operate mortars," Lance Corporal Osman said.
An accounting consultant in his civilian life, Private Jeremy Yi, a five-year Reserve rifleman and part of 5/6RVR's newly reformed mortar platoon, said mortars was a job that demanded speed and accuracy, and had a minimal margin for error.
"The mortars community is small, but it's made up of some of the most professional and competent soldiers in the Army," Private Yi said.
"I want to be around like-minded individuals and continue effectively developing as a soldier.
"Our knowledgeable instructors made it a very enriching and practical learning experience.
"Working with mortars, we also had a lot of time to familiarise ourselves again with radios and maps, both of which are important skills for soldiers to maintain."
5/6RVR, the unit facilitating the course, has assembled a full-time training team to conduct additional basic mortar courses, enabling the 2nd Division to continue qualifying 4th Brigade training teams.
Course manager Warrant Officer Class Two (WO2) Lance Condon said it was great to see 5/6RVR given the responsibility to lead the return of the infantry mortar capability back into the 2nd Division.
"Having previous experience as platoon sergeant of 5/6RVR's original mortar platoon, it's very exciting for me to manage this course," he said.
"It's been gratifying to see soldiers across the 2nd Division from different states integrate and work together to develop their proficiencies.
"Our experienced instructors coached all trainees on mortar handling, command post procedures and fire mission drills, all to a high standard in order to achieve benchmark timings."
CAPTION: An Australian Army soldier carries an 81mm mortar practice round during 2nd Division's Basic Mortar course on Puckapunyal training area, Victoria.
Building upon the experience and feedback from this initial course, WO2 Condon outlined improvements planned for future courses.
"We plan to develop an online training package to improve trainee theory learning, as well as pre-course training to hone trainees' advanced map skills," he said.
WO2 Condon encouraged soldiers considering attending the course to do it.
"You'll be part of a senior platoon within an infantry battalion and contribute to the proud tradition of fast and accurate fire support that directly enables the battalion's plans," he said.
The basic mortar course is one of many essential building blocks of the LCCR, designed to continue shaping Army's ability to respond to the challenging and the rapidly evolving warfighting requirements.
5/6RVR is a Reserve infantry battalion headquartered in Melbourne, Victoria. As part of the 4th Brigade, the unit is dedicated to maintaining a high level of readiness, high-quality training and high standards of professionalism.
.

.
.

.

---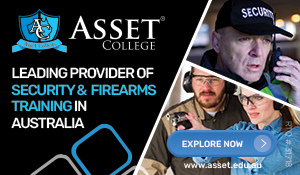 ...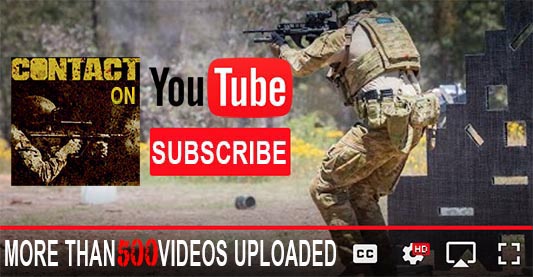 ---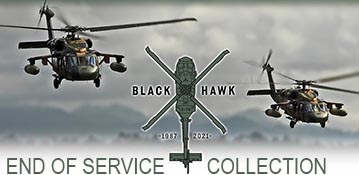 ...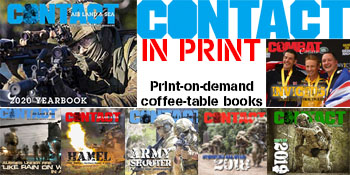 ---
.
.
Share the post "Mortar course puts trainees on right trajectory"
1855 Total Views
2 Views Today