Menin Gate Moments exhibition to open in Ieper (Ypres) Belgium on 12 June 2023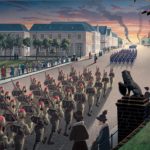 Share the post "Menin Gate Moments exhibition to open in Ieper (Ypres) Belgium on 12 June 2023"

Opening on 12 June for two years, Menin Gate Moments comprises eight works, each painstakingly created by artist Tom Cole.
Each artwork represents a key moment in the life of the Menin Gate memorial – from its pre-WWI origins as a simple gateway, to the arrival of war in 1914, the desolation and destruction that followed, the wasteland reality of the hard-fought victory, through to the planning and opening of the Menin Gate, the nightly Last Post ceremony and the future.
The Menin Gate was unveiled on 24 July 1927 and records the names of more than 54,000 Commonwealth soldiers – including 6000 Australians – who lie in unknown graves across the WWI battlefields of the Western Front.
In 2027, the Menin Gate will mark 100 years, and ahead of its centenary, the Commonwealth War Graves Commission (CWGC) has commenced full-scale restoration works to guarantee its long-term preservation.
The works are expected to take two years, and the Menin Gate Moments exhibition will be on display at the CWGC Ieper Information Centre (Ypres, Belgium), throughout the restoration period.

Entry is free.
For more information on the exhibition visit: cwgc.org/our-work/menin-gate-memorial/menin-gate-moments/
Tom Cole is an artist, illustrator and designer based in London whose previous works include illustrating and designing book covers, young readers and children's book illustration – including 'War Horse' by Michael Morpurgo – as well as working as a background designer for animation and a storyboard artist.
The Commonwealth War Graves Commission recently interviewed Tom Cole about the series…

During WWI, Australian battalions served on the frontlines throughout Flanders – the Dutch-speaking northern portion of Belgium, bordering the northernmost part of France – site of the bloodiest battle in our nation's history – the Battle of Passchendaele.
Today, Flanders is a rich, vibrant place to visit, inviting guests to explore battlefield history, the region's medieval beginnings, culture, nature, culinary experiences and more – visitflanders.com
Mat McLachlan Battlefield Tours is a partner of VISITFLANDERS, collaborating with this significant Australian battlefield region to highlight what travellers can see and do today when visiting Flanders – battlefields.com.au
This post was submitted via the "Write to Us" button in our main menu.
.

.
.

.

---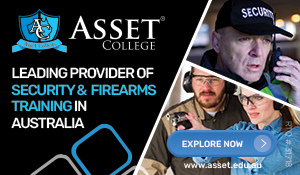 ...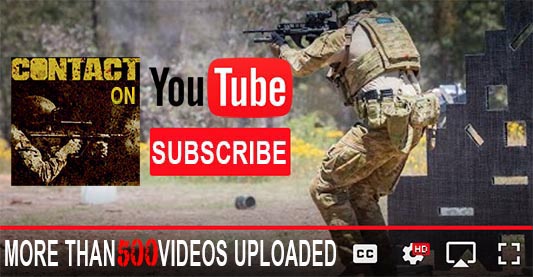 ---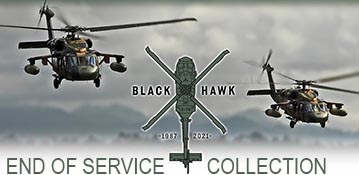 ...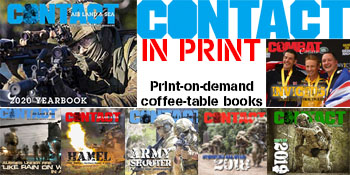 ---
.
.
Share the post "Menin Gate Moments exhibition to open in Ieper (Ypres) Belgium on 12 June 2023"
2069 Total Views
6 Views Today