Aussie soldiers flex on French exercise

The Australian Army deployed a range of capabilities on Exercise Croix du Sud, the French Armed Forces-led humanitarian-assistance and disaster-relief training activity in New Caledonia.
CAPTION: Australian Army soldiers from the 6th Battalion, Royal Australian Regiment, conduct a presence patrol with soldiers from the Royal Gurkha Rifles in Bourail, New Caledonia, during Exercise Croix Du Sud 2023. Photo by Sergeant Brodie Cross.
Functioning as Charlie Company within the land component command, the Army detachment demonstrated its flexibility, delivering a range of supporting effects, including evacuee processing, humanitarian stores distribution, security and patrols.
Major Sean Caughey commanded Charlie Company, which brought together elements of 7th Brigade's infantry, combat engineers and cavalry, as well as military police from the 6th Brigade.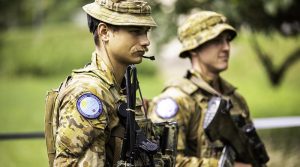 "The different skillsets within our company enable us to be highly flexible," Major Caughey said.
"We can receive a range of tasks and ensure that we successfully complete our mission.
"Whether that be as simple as distributing stores, providing security to convoys, or being a friendly face to interact with locals to reassure them that we are here to support.
"When we are responding to a natural disaster there are often hungry and thirsty people isolated in remote locations.
"It's our responsibility to make sure appropriate stores get to where they're needed most."
The 6th Brigade soldiers had the opportunity to work alongside a Royal Gurkha Regiment rifle platoon and elements of the French Foreign Legion.
"The relationships our team has been developing with our partners has been excellent, both before the exercise, conducting lead-up training with our French partners, and during the exercise with the attached Gurkha element," Major Caughey said.
"We've seen how other countries do business, how we can best interact with them and how we can operate with them in the future.
"I'm sure many of the relationships built on the exercise will be carried on after we return to Australia."
.

.

---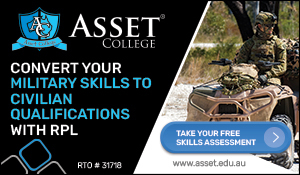 ...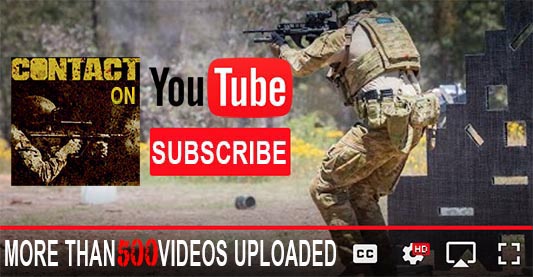 ---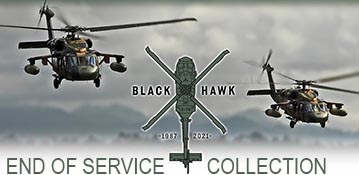 ...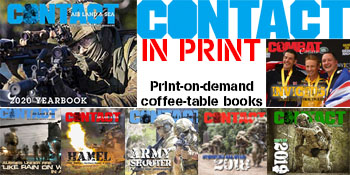 ---
.
.
3214 Total Views
4 Views Today