Diversity gives training more bang for its buck
Share the post "Diversity gives training more bang for its buck"

The Defence Explosive Ordnance Training School (DEOTS) at Defence Establishment Orchard Hills is a true joint workforce, with unit members from all three services, APS and contractors working together.
CAPTION: Combat engineer Sergeant Kieron Day, armament technician Corporal Bethany Magner and clearance diver Chief Petty Officer Ben Beck discuss unexploded ordnance. Story by Flight Lieutenant Steffi Blavius. Photo by Corporal Randall Costello.
The DEOTS team combines a variety of cultures, knowledge and experiences to deliver first-rate explosive ordnance (EO) education and training.
Commanding Officer DEOTS Wing Commander Josh Wilkinson sees the benefits of his diverse team first-hand.
"The varied experiences of our students create better outcomes for everyone as 'none of us are as smart as all of us'," Wing Commander Wilkinson said.

For Leading Seaman Luke McWhirter, posting to DEOTS means a return to his birthplace.
Born in Penrith, and spending his childhood on the mid-north coast of NSW, Leading Seaman McWhirter decided to join the Navy when no jobs close to home sparked his interest.
After enlisting in 2009, Leading Seaman McWhirter began his career as a combat system operator mine warfare before transferring to clearance diving.
Posting to DEOTS in 2021 as an EO reconnaissance and demolitions operator instructor, he is working and training to become a conventional munitions disposal instructor.
Leading Seaman McWhirter said there is no typical day for an instructor at DEOTS, but there is a typical course flow.
"Most courses start in the classroom with theory lessons, followed by inert practical demonstrations and finally live range practices," he said.
Leading Seaman McWhirter enjoys being part of the ever-changing and fast-paced training unit, and appreciates the benefits of working at DEOTS.
"Working regular hours allows me the ability to forecast, and permits for personal development, family and training time," he said.
The most fulfilling part is helping students through the learning process.
"Seeing the initial struggles at the beginning of each course turn into relief and success at the end is rewarding," he said.
Leading Seaman McWhirter recommends being posted to a joint-service training unit, to benefit from the combined knowledge of Navy clearance divers, Air Force explosive ordnance disposal, and Army engineers and ammunition technicians.
"Each service provides diverse areas of strength and knowledge, and the friendships made throughout the posting will continue to give benefits in future joint operations and exercises," he said.
Wing Commander Wilkinson said DEOTS has a curious and inquisitive workforce, always seeking to understand and explain things, with relevant role models delivering credible training.
"This combined knowledge culminates in an enhanced experience for our students, who benefit from the unique exposure," he said.
.

.

---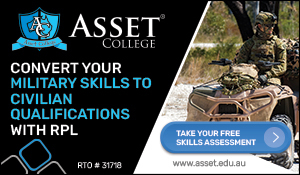 ...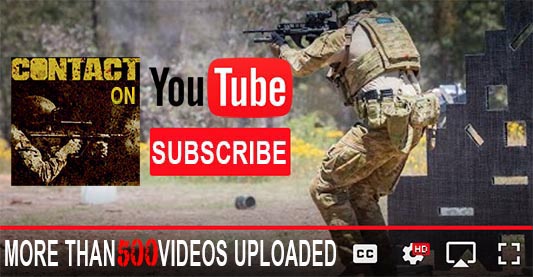 ---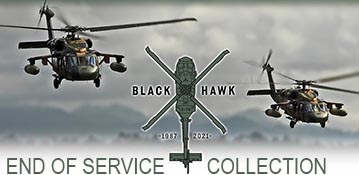 ...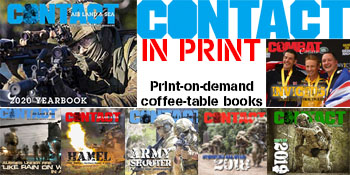 ---
.
.
Share the post "Diversity gives training more bang for its buck"
456 Total Views
4 Views Today