Defence Strategic Review – long-awaited public version published
Share the post "Defence Strategic Review – long-awaited public version published"

The Albanese Government today released the public version of the Defence Strategic Review, the government's response to the review, and the National Defence Statement 2023.
Download the government's response to the Defence Strategic Review here.
CONTACT's key extracts from the Defence Strategic Review
Australian defence industry reps disappointed with DSR
$19billion for long-range strike
$3.8billion for northern bases
Commissioned in the first 100 days of the Albanese Government, the Defence Strategic Review sets the agenda for reform to Defence's posture and structure.
The government's response to the review sets out a blueprint for Australia's strategic policy, defence planning and resourcing over the coming decades.
The Albanese Government has agreed or agreed-in-principle with further work required to the public Review recommendations, and has identified six priority areas for immediate action:

Acquisition of nuclear-powered submarines through AUKUS to improve our deterrence capabilities;
Developing the Australian Defence Force's ability to precisely strike targets at longer-range – and manufacture munitions in Australia;
Improving the ADF's ability to operate from Australia's northern bases;
Initiatives to improve the growth and retention of the Defence workforce;
Lifting our capacity to rapidly translate disruptive new technologies into ADF capability, in close partnership with Australian industry; and,
Deepening of our diplomatic and defence partnerships in the Indo-Pacific.
Prime Minister Anthony Albanese said realising the ambition of the review would require a whole-of-government effort, coupled with a significant financial commitment and major reform.
"My government is making the hard decisions necessary to cancel or reprioritise defence projects or activities that are no longer suited to our strategic circumstances, as outlined in the review," Mr Albanese said.
"[Our] response to the review includes specific directions to Defence with immediate effect, while establishing a methodical and comprehensive process for long-term and sustainable implementation.
"To inform this, the government has accepted the review's recommendation for an inaugural National Defence Strategy in 2024, which will be updated biennially."
Mr Albanese said the National Defence Strategy would encompass a comprehensive plan of Defence policy, planning, capabilities and resourcing, including reprioritisation of the Integrated Investment Program, in line with the recommendations of the review.
"My government commissioned the Defence Strategic Review to assess whether Australia had the necessary defence capability, posture and preparedness to best defend Australia and its interests in the strategic environment we now face.
"We support the strategic direction and key findings set out in the Review, which will strengthen our national security and ensure our readiness for future challenges.
"My government will continue to invest in our capabilities and invest in our relationships to help build a more secure Australia and a more stable and prosperous region."
Minister for Defence Richard Marles said there were a lot of tough decisions which need to be made, but in doing so, the government was making them in the best interest of our Defence Force and our nation.
"Work to implement the Defence Strategic Review starts today, ensuring our ADF and our Defence personnel have the capability they need to keep Australians safe," Mr Marles said.
Minister for Defence Industry Pat Conroy said the government was determined to provide the clarity and guidance that industry needed to make informed business decisions based on Australia's priorities.
"There's no time to lose, but it's also essential that government works closely with industry and unions to get this right, and to build the industrial base we need for our future national security," Mr Conroy said.
"As the review makes clear, a genuine partnership between the government, industry and unions will be critical to growing Australia's defence industry and speeding up the acquisition of vital defence capabilities."
The government has directed Defence to immediately begin work to:
Remove unnecessary barriers to acquisitions.
Streamline strategically important projects and low-complexity procurements.
Make faster decisions in the delivery of Defence projects.
Develop practical solutions in close consultation with defence industry.
"These reforms will cut red tape and see Defence become a better partner with industry, which will help to deliver the capability the Australian Defence Force needs, when they need it," Mr Conroy said.
"The Albanese Government has already announced, and is implementing, significant reforms to defence procurement to deal with complex projects and projects that are experiencing challenges.
"Later this year, and in order to build the defence industry needed to support the ADF, we will release a Defence Industry Development Strategy that will set out:
The strategic rationale for a sovereign defence-industrial base.
More targeted and detailed sovereign industrial capability priorities.
A plan to grow industry's workforce to deliver a viable industrial base and increase Australia's defence exports.
Reforms to defence procurement to support the development of Australian defence industry and respond to the review.
Mechanisms to improve security within defence businesses.
A detailed implementation plan.
"This will be critical step in delivering the reforms and capabilities identified in the Defence Strategic Review."
.

.

---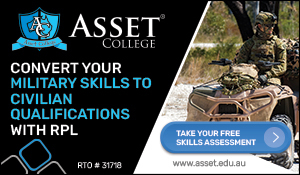 ...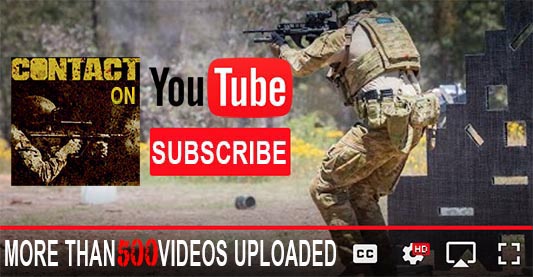 ---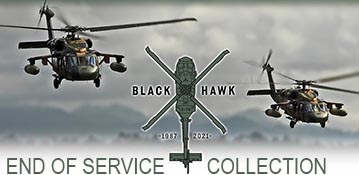 ...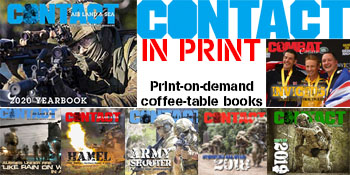 ---
.
.
Share the post "Defence Strategic Review – long-awaited public version published"
4996 Total Views
2 Views Today