Aviator of the Year recognised at birthday bash
Share the post "Aviator of the Year recognised at birthday bash"

Supporting the C-17A Globemaster III fleet at home and during critical Defence missions led to Corporal Jack Simpson being named the Royal Australian Air Force's 2022 Enlisted Aviator of the Year.
CAPTION: Warrant Officer of the Air Force Ralph Clifton (right) along with the Chief of Air Force Air Marshal Robert Chipman presents the Enlisted Aviator of the Year Award to Corporal Jack Simpson at a reception commemorating the 102nd anniversary of the formation of the Royal Australian Air Force at the Australian War College, Weston, ACT. Story by Tastri Murdoch. Photo by Flight Sergeant Kev Berriman.
During Royal Australian Air Force anniversary celebrations in Canberra on March 31, Corporal Simpson was announced as the recipient for his work as an aircraft technician with 36 Squadron.
Specifically, Corporal Simpson was cited for his resilience, adaptability, professionalism and dedication to safe and effective maintenance of the C-17A fleet, both at RAAF Base Amberley and during deployed operations.
This included deploying and leading the maintenance team for the C-17A's support to the non-combatant evacuation operation from Kabul in August 2021.

Corporal Simpson's award citation stated:
Having already endured 67 days 'on-mission' and 115 days in pandemic quarantine, Corporal Simpson willingly volunteered, illustrative of his strong-held value of service.
Under extreme pressures and deployed conditions, Corporal Simpson provided unwavering support to deployed commanders, both in his capacity as technical team lead, and also more broadly as a proficient aviator providing accompanied maintenance support on multiple C-17A missions into Kabul while under direct threat from adversary ground fire.
Corporal Simpson consistently performs above his worn rank and is trusted by Command to deliver operational and capability outcomes in the most challenging of circumstances.
Corporal Simpson was also deployed to Europe with the first batch of Bushmasters destined for Ukraine in 2022.
His advice contributed to the ongoing safe, efficient, sustainable and repeatable deliveries by the C-17A to Europe.
Among other initiatives at RAAF Base Amberley, Corporal Simpson was instrumental in developing a training manual for 36 Squadron for new aviators arriving onto the C-17A.
The award citation read:
Corporal Simpson operates independently, innovatively and takes concerted action to identify and solve emerging problems.
Beyond his core role of training coordination, he conducts trend analysis and regulatory compliance activities to optimise system efficiencies, exemplified in his contributions to 36 Squadron training.
Now posted to RAAF Base Edinburgh with 10 Squadron, Corporal Simpson said the award was a big honour.
"For me, it's the recognition of a year's work by me and my workmates and I am proud of the work we have done," he said.
Having grown up in Darwin, the opportunity to deploy internationally was one reason Corporal Simpson joined RAAF.
"I realised that the Royal Australian Air Force was a career that I could enjoy, and the opportunity to travel was also pretty exciting," he said.
CONTACT believes RAAF is deliberately dropping 'Royal Australian' from its name – despite Defence assuring us it isn't true. Campaigning against this name-change-by-stealth, CONTACT has appropriately 'repaired' several references in this official story. See here for more details
.

.

---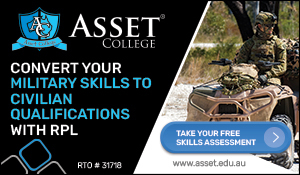 ...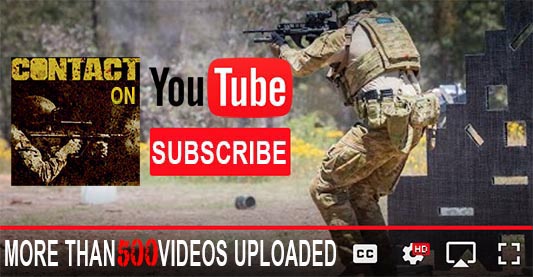 ---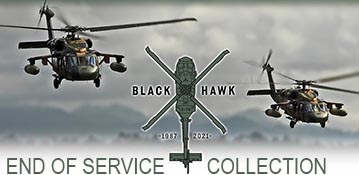 ...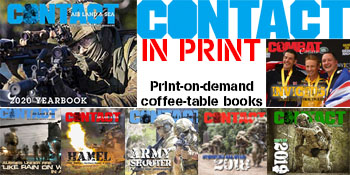 ---
.
.
Share the post "Aviator of the Year recognised at birthday bash"
874 Total Views
4 Views Today