Inclusivity and acceptance – we're all one team
Share the post "Inclusivity and acceptance – we're all one team"

For the first time since 2020, 60 Defence personnel took to Sydney's Oxford Street, with more than 12,000 other participants, to celebrate the 2023 Gay and Lesbian Mardi Gras Parade.
CAPTION: Defence LGBTI Information Service President Lieutenant Rachel Cosgrove takes part in the 2023 Gay and Lesbian Mardi Gras Parade on Oxford Street, Sydney. Story and photo by Private Nicholas Marquis.
With Sydney being this year's host of WorldPride, inclusivity and acceptance was at the heart of the colourful parade.
There wasn't a gap in the crowds, with some onlookers spilling out onto the main street.
Attending his second Mardi Gras as an LGBTI Champion, and his fourth overall, Major General Anthony Rawlins said the event demonstrates that you can merge several identities.

"Being able to [march] in uniform shows you can seamlessly merge your professional identity with your personal identity," Major General Rawlins said.
The Defence contingent was led by the ADFA pipes and drums, entertaining the crowd with their melodies and high spirits.
"Why would we seek to recognise artificial partitions that won't make a lick of difference on the battlefield?" Major General Rawlins said.
"If you need help, you're not going to care about a person's race, orientation or political views.
"At the end of the day, we're all a team."
Defence celebrated four anniversaries at this year's Mardi Gras:
30 years since the ban on open gay service was lifted
20 years since the Defence LGBTI Information Service was established
13 years of allowing transgender people to serve in the ADF
10 years of ADF members marching in the Mardi Gras in uniform.
DISCLAIMER: 
CONTACT believes in 'free speech'. We allow and invite audience participation. Sometimes, comments and opinions expressed may be offensive to some readers. If you are likely to be offended by comments from people who still hold non-inclusive views, please do not read the comments below.
The fact that we have allowed the comments below to be published should not be interpreted to mean CONTACT or any of its advertisers endorse those comments. It can, however, be interpreted that CONTACT defends commenters rights to hold and express their opinions.
That said, CONTACT also reserves the right to edit, delete or otherwise deal with comments that stray into the realms of 'hate speech', are defamatory, or otherwise illegal. Note that we have deleted one comment so far from this post which we deemed in our discretion to have breached these 'rules'.  
If you are offended by this story or the resulting comments, free and confidential mental health support for veterans and families is available through Open Arms – Veterans and Families Counselling service, and can be accessed 24 hours a day, 365 days a year by calling 1800 011 046.
Defence personnel can contact their local health centre, the All Hours Support Line on 1800 628 036 or the Defence Member and Family Helpline on 1800 624 608.
.

.
.

.

---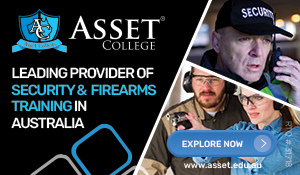 ...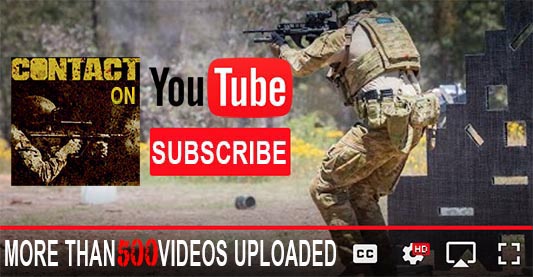 ---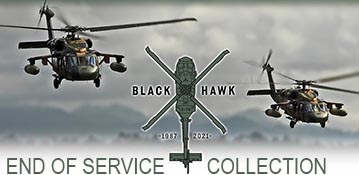 ...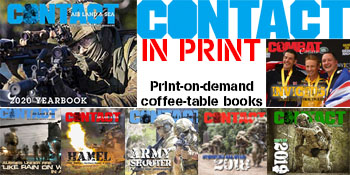 ---
.
.
Share the post "Inclusivity and acceptance – we're all one team"
3154 Total Views
2 Views Today