First Aussie-trained Ukrainians graduate

On the first anniversary of the Russian invasion of Ukraine, almost 200 Armed Forces of Ukraine (AFU) recruits marched out from the UK-led and -based training program under the instruction of the first Australian contingent deployed on Operation Kudu.
CAPTION: Ukrainian recruits gather to commemorate the year anniversary of the full-scale Russian invasion of Ukraine at an urban training facility in the United Kingdom. Image has been altered for security purposes. Photo by Corporal Jonathan Goedhart.
The program, which has seen nine partner nations train more than 10,000 Ukrainians, has the recruits undergo intensive combat training to rapidly learn the foundations of warfighting, using realistic and relevant scenarios designed to mimic the current conditions in Ukraine.
This rotation of the volunteer force has been taught weapons handling and firing, wooded and urban fighting, trench warfare and medical survival skills by Australian instructors who arrived in January.

Commander of the Australian Contingent on Operation Kudu Major Gregory Sargeant acknowledged the new graduates' dedication and the spirit they displayed throughout the course.
"Some of this training will be close to what many of you will soon be facing, or have already faced at home," Major Sargeant said, addressing the new graduates.
"You have had to learn very quickly, covering multiple topics to make you efficient soldiers, and you have all impressed the training team with your dedication and motivation.
"Our involvement is only a small part of your journey, but we take great pride in that small part we play.
"Look after yourselves, your friends, and your families. Good luck and good soldiering."
A Ukrainian National Support Element (NSE) commander expressed his pride to the new graduates.
"It is coincidence that you are graduating this day. Throughout this war we haven't been acknowledging holidays or national days. Until the war is over, all our days are the same," the NSE commander said.
"You have done a lot of training in a short period. You have undergone different courses and drills, all of which will motivate you to continue the fighting.
"I am proud of you. You have worked very hard, your progress has been obvious, and you have done very well."
One graduating recruit, speaking in a mix of English and Ukrainian, humbly offered his appreciation for the course and his section commanders.
"Training here is very intense, and, with regard to the Australian instructors, they work with love," the graduating recruit said.
"They understand whom and for what they are teaching."
The Ukrainian NSE commander also expressed his hope and gratitude to the Australian instructors.
"Many of us have already seen combat during the Russo-Ukraine war, but, no less, we have been so impressed by the level of knowledge from the Australian instructors who came here," he said.
"We thank you for your motivation to come to help our soldiers and pass on your knowledge.
"It's important that we continue to work together. Australia and Ukraine share common values like freedom – which we are fighting for right now."
The now privates, or 'soldats', will return to Ukraine to join their units and commence their new roles in their home country.
The contingent of up to 70 Australian personnel will provide critical training to more Ukrainian recruits shortly.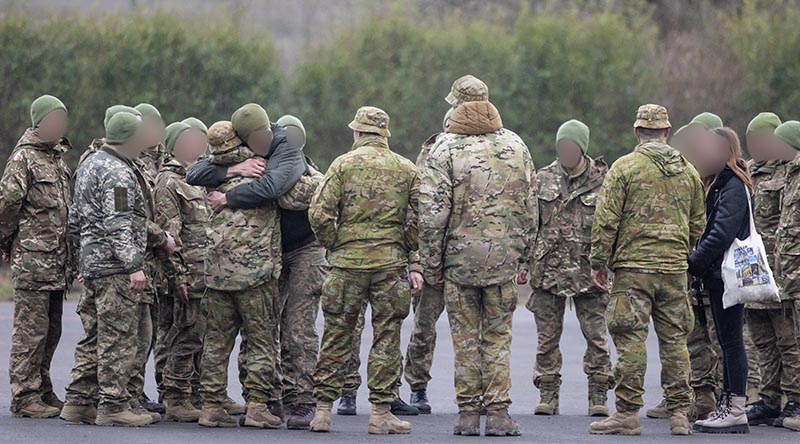 Australian Defence Minister Richard Marles said he understood that the AFU soldiers performed exceptionally well and impressed the instructors with their skills and dedication.
"The recruits in this cohort started their journey as ordinary people who lived normal lives, much the same as ours, and have since answered the call to defend their country and the freedoms Russia has tried to remove," Mr Marles said.
"They bring with them stories from home, of why they joined the AFU and a fierce desire to protect their country and the freedom they had.
"They leave with skills and knowledge that will save lives and will empower them to take up the fight against Russia's illegal invasion.
"We stand in solidarity with the Ukrainian people and their fight for sovereignty and independence."
Translated quotes attributable to a Ukrainian Recruit:
What prompted (you to join the Armed Forces of Ukraine)?
"To protect my native home and my family. I don't want to just wait until the invaders come and seize my home. I want to protect them."
What is the importance of this battle, to fight for your country?
"Protection. First of all, it is the protection of one's family. The second is freedom. Freedom of the people.
"Of course [this training will help me]. The person I was when I came here and the person I have become now is heaven and earth.
"Regarding training, I would like to express my great gratitude to all the countries that help us, because the progress is very visible.
"What they are teaching us is very important, and we are all very grateful for it."
Response provided in English: "I just want to say them 'Thank you, guys!'."
.

.
.

.

---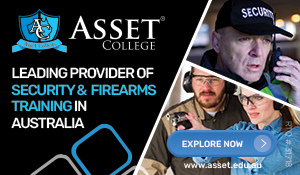 ...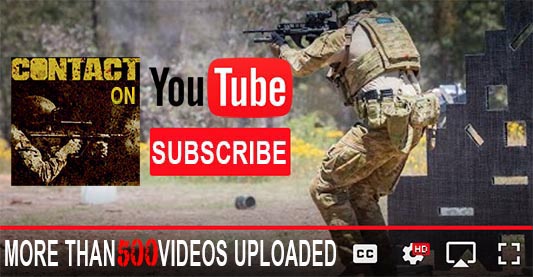 ---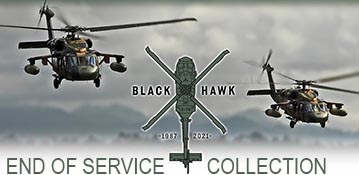 ...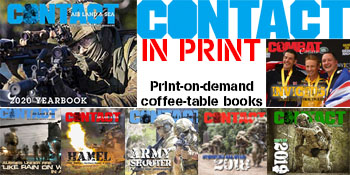 ---
.
.
2873 Total Views
2 Views Today