RAAF helps Santa with Pacific deliveries

Santa Claus has delivered presents to remote Micronesian atolls from a Royal Australian Air Force C-130J Hercules, in the biggest Operation Christmas Drop to date.
CAPTION: Pilots from 37 Squadron fly over the community of Mokil in Micronesia prior to dropping humanitarian aid stores. Story by Squadron Leader Eamon Hamilton. Photo by Corporal Kieren Whiteley.
The operation involved five nations and eight Hercules transport aircraft flying from Guam to 57 communities in the West Pacific, airdropping 209 bundle boxes.
Inside each bundle box was fishing and boating equipment, food containers and rice, first-aid kits and life preservers, toys, books, soccer balls and colouring pencils.

The RAAF flew three missions to the Federated States of Micronesia while other nations flew missions to islands in the Republic of Palau and Northern Marianas.
Led by the United States Pacific Air Forces (PACAF), Operation Christmas Drop began in 1952 and this year included participation from Japan, Australia, New Zealand, and the Republic of Korea.
CAPTION: US Air Force ground support staff load bundles built for Operation Christmas Drop onto a RAAF C-130J Hercules from 37 Squadron. Photo by Corporal Kieren Whiteley.
Flight Lieutenant Thomas Newman, RAAF Detachment Commander for Operation Christmas Drop 22, said they were participating for their own training needs, as well as to work with other nations and help island communities.
"The Hercules is an excellent platform for this style of operation. It gives us plenty of range to get out to these remote islands from Guam and has plenty of cargo space to carry as many boxes as we can to deliver," Flight Lieutenant Newman said.
The RAAF crew delivered 23 bundle boxes to Micronesian communities on Woleai Atoll, Pingelap, Mokil/Mwoakilloa, Piig Pique, and Faraulep.
Pingelap is 1925 kilometres south-west of Guam, requiring three-and-a-half hours of flying for the crew to reach from Andersen Air Base in Guam.
CAPTION: RAAF Loadmasters from 37 Squadron launch bundles to the community of Pingelap in Micronesia. Photo by Corporal Kieren Whiteley.
Aussie crews branch out
Squadron Leader Nathan Broome, the Operations Flight Commander for 37 Squadron, said the airdrop was unique for Australian crews.
"This is quite unusual compared to the traditional activities we conduct, in as much as the drop zones that we're operating out of are uncontrolled and unsurveyed," Squadron Leader Broome said.
"For the crew that means we need to provide an additional level of assessment to ensure we can drop the loads safely."
Drop zones on the islands are lagoons, shallow water and small clearings.
Hercules crews spent a day planning each mission before flying to the islands and seeing the drop zone for the first time.
After surveying the drop zone from the air, the crew flew a practice pass and then a 'live' pass 90 metres above the water.
"We' generally had radio communications with them to let them know we were inbound so they could clear the area," Squadron Leader Broome said.
The pilots counted down to the drop before calling "greenlight", at which point loadmasters cut a restraining strap and pushed the bundle boxes off the ramp.
As the bundle boxes fell away from the Hercules, a parachute automatically deployed while a small boat raced out to meet the load as it descended.
"The load was approximately 400 pounds [about 200 kilograms] – so they were trying to drag that into their small boat, which is obviously a challenge," Squadron Leader Broome said.
CAPTION: RAAF Loadmasters from 37 Squadron Warrant Officer Matthew Long, left, and Corporal Gabriel Hodgson load bundles built for Operation Christmas Drop. Photo by Corporal Kieren Whiteley.
Each airdrop took a matter of minutes but planning each Operation Christmas Drop is a Herculean task for PACAF organisers.
Lieutenant Colonel Kira Coffey is the Commanding Officer of PACAF's 36th Air Lift Squadron from Yokota Air Force Base in Japan.
"It's a usually a year-long effort to start getting all the pieces moving and in the right place," Lieutenant Colonel Coffey said.
"At the end of this operation, we will start with initial planning conferences and meetings to start setting the tone for next year."
This was Lieutenant Colonel Coffey's first time at Operation Christmas Drop, however the 36th Air Lift Squadron has coordinated the drop since 1993.
"It's phenomenal that we have continued this tradition for 71 years, and that the 36th Air Lift Squadron has been central to it for a majority of that time," Lieutenant Colonel Coffey said.
"By visibly seeing who we're delivering to and being able to wave at them and them waving back, those connections are something I am fulfilled by.
"I think year-in, year-out what we do in this part of the world is a resounding success."
'It's a usually a year-long effort to start getting all the pieces moving and in the right place' – Lieutenant Colonel Coffey
Donations and communications with the islands were managed by a network of volunteers, including Brother Bruce Best, a retired researcher from the University of Guam who has supported Operation Christmas Drop for four decades.
"He finds out what supplies the various islands need and how much they need, and coordinates deconfliction in the air for our aircraft as a pseudo-DZ (drop zone) controller," Lieutenant Colonel Coffey said.
"He is on the radio all day, every day that we're flying, with a play-by-play, making sure the islands are up on radio, ready to receive, making sure aircraft are deconflicted in the air."
Wider interest in the operation is growing, with observers attending this year from Canada, Germany, the United Kingdom, Indonesia, the Philippines, and Thailand.
"To be able to grow in a way that we can share [this] with other Herc drivers – with other C-130 units from across the Pacific – is a very special thing that I think only Herc drivers can appreciate," Lieutenant Colonel Coffey said.
"To do good and feel good about it at the end of every day is what really makes this special, and we love to share that with everyone."
CAPTION: U.S. Air Force Lieutenant Colonel Jeffrey Furnary, 36th Expeditionary Airlift Squadron director of operations, communicates by radio with C-130 pilots. Photo by Yasuo Osakabe.
.

.
.

.

---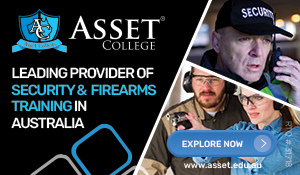 ...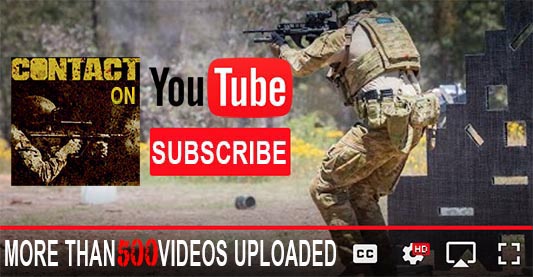 ---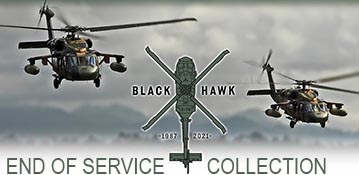 ...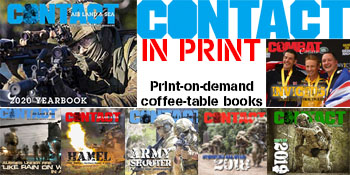 ---
.
.
1784 Total Views
4 Views Today