Bali bombings 20th anniversary: resilience meets tragedy
Share the post "Bali bombings 20th anniversary: resilience meets tragedy"

On October 13, 2002, a small team of Air Force personnel thought they were embarking on a standard aeromedical evacuation mission on a C-130 Hercules to collect five injured patients from Bali.
CAPTION: Squadron Leader Steve Cook, back left, a paramedic, Leading Aircraftwoman Hayley Edwards, front left, and Flying Officer (now Wing Commander) Kim Davey carry a Bali bombing victim from a C-130 Hercules. Story by Flight Lieutenant Suellen Heath and Corporal Jacob Joseph. Photo by Sergeant Troy Rodgers.
That mission was to become part of the largest Australian aeromedical evacuations since the Vietnam War.
Operation Bali Assist was the ADF's contribution to the Australian Government's response to the Bali bombings on October 12, 2002. The terrorist attacks killed 202 people, including 88 Australians and 38 Indonesians, and injured many others.
To mark the 20th anniversary of the Bali bombings, a memorial service will be held in Canberra and Denpasar on October 12 to honour the memory of those killed and pay tribute to the strength and resilience shown by many directly affected by the attacks, including ADF personnel involved in Operation Bali Assist.

Two of those members were Air Force medical officers Squadron Leader Steve Cook and Wing Commander Michelle Maundrell, who still clearly recall their experience 20 years on.
Squadron Leader Cook, an Air Force Reserve doctor, was on the first C-130 aeromedical evacuation flight into Bali. He is proud of how his team, and the Air Force as a whole, handled the confronting situation.
"I vividly remember being called at 0700 and being told I was off to Denpasar Airport for a very standard mission, due to a gas cylinder explosion," Squadron Leader Cook said.
"It was the best information we had at the time, but by the time we went from RAAF Base Richmond to RAAF Base Darwin, the situation had evolved to 30 injured people, so we collected additional medical equipment and personnel.
"Arriving at Denpasar Airport, I saw absolute chaos. It feels like just yesterday – the sight, the smell, the feeling. You don't forget a day like that."
The Aeromedical Evacuation Team swiftly established an Aeromedical Staging Facility in the fire hangar and started to organise and triage the patients over the next 48 hours.
Squadron Leader Cook recalled seeing a stream of injured people arriving at the airport, most with untreated burns and shrapnel wounds, and realising the need to conduct combat surgery on the fire station floor, which is usually only done in war zones.
"To ensure the badly wounded people could fly, my team and I performed combat surgery using ketamine sedation for life and limb saving surgery, which I learnt in East Timor," he said.
"That opportunity in an exercise environment in East Timor ensured I felt confident I had the proper training to mentally and physically handle such a disaster."
Wing Commander Maundrell deployed on the third C-130 flight into Denpasar Airport on October 14, 2002, and was able to call on her experience as an emergency-room nurse to assist victims of the bombings.
She was with the victims as they were repatriated to Australia on the C-130s, which allowed doctors and nurses to offer intensive care in the sky.
"While we were on the flight, it was all about managing burns," Wing Commander Maundrell said.
"Our military training does cover off on that, but in that situation my previous hospital experience helped a lot."
She said it was the victims' selflessness, not their injuries, that made the greatest impression over those hours.
"While there were a lot of patients with significant injuries, they were always pointing for me to help other people first, who they thought were worse off," she said.
"That sort of attitude really stood out and it was consistent across the board with the patients."
Under Operation Bali Assist, five C-130 Hercules aircraft and associated aeromedical evacuation teams deployed to Bali from October 13 to 17, 2002, to treat and repatriate injured Australians, and also transport urgently needed medical stores and support equipment to Darwin and Denpasar Airport.
Additional Defence support provided in Bali included pastoral care, disaster victim identification, and liaison, interpreter and consular support to the Department of Foreign Affairs and Trade, the Australian Federal Police and local authorities.
As the largest Australian aeromedical evacuation since the Vietnam War, there were many lessons drawn from the experience. Additionally, in the past 20 years, capabilities have been improved to better prepare for similar situations.
In 2002, the C-130 Hercules was Air Force's only airframe able to be an intensive care unit in the sky. 20 years later, the C-17A Globemaster III and C-27J Spartan airframes are also used to conduct aeromedical evacuations.
Since the Bali bombings, Air Force has improved its capability by implementing Military Critical Care Teams, which are trained internally and have dedicated critical care equipment.
This improved capability was used extensively evacuating critically injured ADF personnel from Iraq and Afghanistan and, in 2019, burn victims from the White Island volcano disaster in New Zealand.
It is now a world-class capability.
The 20th anniversary of the Bali bombings will be difficult for many people in the serving and ex-service community. Help is always available through the below specialised counselling services and resources:
Defence All Hours Support Line (1800 628 036)
Defence Family Helpline (1800 624 608)
Open Arms Veterans and Families Counselling (1800 011 046)
.

.
.

.

---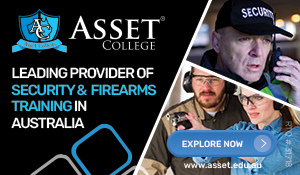 ...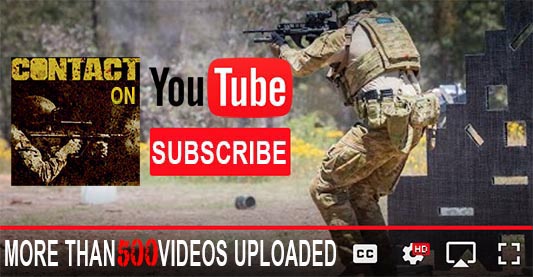 ---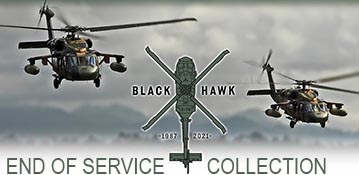 ...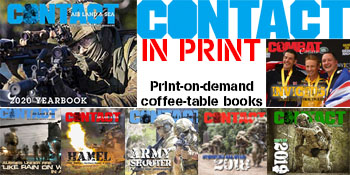 ---
.
.
Share the post "Bali bombings 20th anniversary: resilience meets tragedy"
2790 Total Views
4 Views Today