Dash Gurung's passion for the Army grew when he got to experience a recent firepower demonstration at Puckapunyal.
CAPTION: Dash Gurung stands in front of an Australian Army M113 armoured personnel carrier after the firepower demonstration at Puckapunyal. Story by Major Carrie Robards. Photo by Lance Corporal Katy Manning.
The 12-year-old Albury local said he had been interested in Army for as long as he could remember.
"I love everything about it – the helicopters, everything," Dash said.
Dash, his mum Jo and his grandfather Michael enjoyed watching soldiers operating and firing the weapons, including an M777 howitzer, M113 armoured personnel carriers, Australian light armoured vehicles (ASLAVs) and M1A1 Abrams tanks.

"My favourite part was when they were firing the guns. I liked the ASLAV the most," Dash said.
While many young people are interested in soldiering, Dash's interest goes beyond most.
Jo said that after a serious accident some years ago, his love of the military was helping him through his physical therapy.
"Everything in his life is camo. At the rehab clinic, everything they do involves Army," she said.
"They modify nerf guns for him to regain function of his hand and they get him to do exercises where he gets to attack soldiers. Everything is Army themed, so it motivates him to do his rehab.
"Even one of his personal trainers, his physio, used to be in the South Korean Army and he does boot-camp style and Army-style training. Dash does all his drills, including push-ups, and sit-ups, just as he would if he was in the Army."
Sergeant Tara Lea, from Defence Force Recruiting – Albury, said she first heard about Dash's passion for the Army from one of his school teachers.
"I then spoke with his mother and gained an appreciation of the challenges Dash has faced and his passion for the Army," Sergeant Lea said.
"My husband works with tanks at the Combined Arms Training Centre and we had the opportunity to invite Dash to a firepower demonstration they were presenting.
"After they both met, my husband was really impressed with Dash's enthusiasm and knowledge of Army vehicles and military history.
"Dash is a very friendly and positive young fellow."
The Commandant of the Combined Arms Training Centre, Colonel Pat Davison, said it had been a pleasure to meet Dash and show him what soldiers do each day.
"I've been in the Army 25 years and I still love what I do," he said.
"Dash has the right attitude.
"We wish him all the best with his rehabilitation and encourage him to pursue his love of all things Army."
.

.

---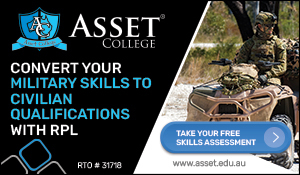 ...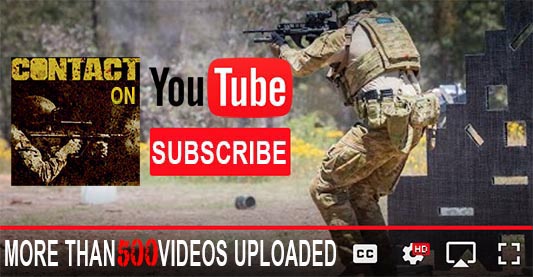 ---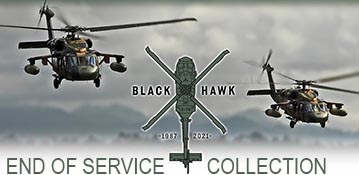 ...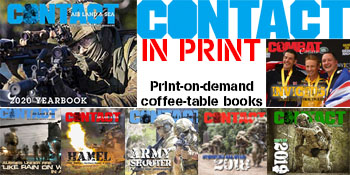 ---
.
.
948 Total Views
2 Views Today