Forty years well engineered

Six years into his ADF career, Warrant Officer Class Two (WO2) Simon Lovell had a new job lined up and was all set to discharge from the Army when he changed his mind at the last minute.
CAPTION: WO2 Simon Lovell, centre, is presented with a Federation Star for 40 years of service by Chief of Army Lieutenant General Simon Stuart at Randwick Barracks, in the presence of his wife, Teresa Lovell. Story by Captain Evita Ryan. Photo by Corporal James Davison.
Preferring the certainty of an ADF career, Adelaide-born WO2 Lovell withdrew his discharge and transferred corps instead.
Now, after more than 40 years of service, WO2 Lovell reflected on his career in Army and the honour of being presented with a Federation Star by Chief of Army Lieutenant General Simon Stuart.
"Right from an early age, I knew I wanted to enlist," WO2 Lovell said.

"My father served in the British Army after the Second World War so while I was in high school at St Michael's College at Henley Beach I joined the Australian Army Cadets.
"I did three years of that and I thought, 'This is great'."
Enlisting in Army on December 8, 1981, WO2 Lovell was allocated to the Royal Australian Signals Corps but said if he had his time over, he would have joined the Corps of Engineers instead.
"Radio operator training wasn't for me so I completed driver training instead," WO2 Lovell said.
"And in 1988 I saw the light and transferred to the Corps of Engineers as an engineer driver. I used to love working in and commanding the low loader section.
"I've seen all of Australia by road in sunlight, in rain, by day and by night."
WO2 Lovell also deployed overseas twice – to Namibia to serve on the United Nations Transition Assistance Group in 1989 and to Bougainville to serve on Operation Bel-Isi in 2000.
Back on home soil, WO2 Lovell deployed on multiple Army Aboriginal Community Assistance Program rotations to remote locations across four states and territories, including Palm Island and Doomadgee in Queensland, Fitzroy Crossing and Docker River in Western Australia, Bulla in the Northern Territory and Oak Valley in South Australia.
"Each deployment comes with its own positives and negatives," WO2 Lovell said.
"I have vivid memories of some deployments; the kind of memories that don't leave you."
WO2 Lovell also recalled meeting memorable people from all walks of life during an intense two-year posting to Defence Force Recruiting and is glad to have had that experience.
One of his more enjoyable postings was at Land 155 where he was part of a fly-away training team delivering training for trainers of new military bridging capabilities as they were introduced to the Army.
"We flew all over the country to introduce new capabilities and equipment to the broader engineering family," WO2 Lovell said.
"Being Squadron Sergeant Major of the Initial Employment Training Squadron at the School of Military Engineering was another highlight, as was being the Troop Sergeant of the 17th Construction Squadron Plant Troop.
"It's been a hell of a ride and I'd do the same again, with maybe a few different decisions at certain points along the way."
Now serving out his final posting in Army as the Operations Warrant Officer for 19th Chief Engineer Works, WO2 Lovell said it was an honour to be presented with a Federation Star at Randwick Barracks in late July.
"It was a really humbling experience to not only talk to the Chief, but see him thank my wife, Teresa, as well," WO2 Lovell said.
"That was probably the highlight of the whole presentation for me because my wife and I have been together for 20 years now.
"I had a 20-year career before we got married, but the unconditional support I receive from my wife is invaluable."
.

.
.

.

---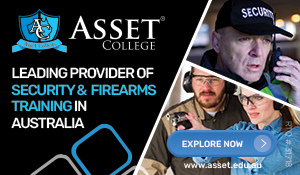 ...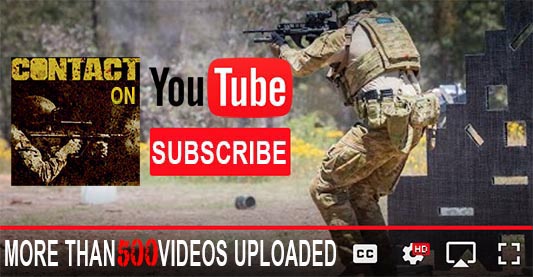 ---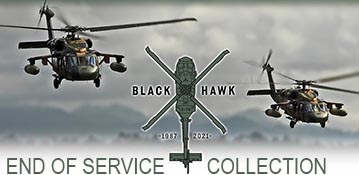 ...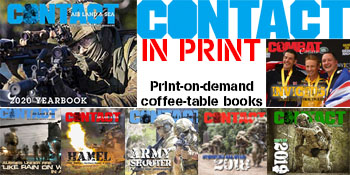 ---
.
.
1619 Total Views
4 Views Today