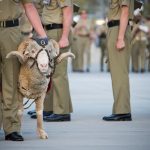 When I was stationed at Enoggera, as a young platoon sergeant with 9RAR, a Merino ram was offered, and accepted, as a mascot for the battalion. The diggers called him Stan. The brigade RSM of the time was outraged because he viewed our adoption of Stan as a direct and improper play on his surname, which was Lamb. And, of course, he being as bald as a coot, the diggers called him Curly. As I recall, Stan was a lively, ill-disciplined beast with little respect for the niceties of service life, hence:
When Stan-the-Ram met Curly Lamb a fracas did ensue.
For Curly stood beside the road just outside BHQ;
His Sam Brown belt so shiny, his pace-stick 'neath one arm,
The RSM of our brigade was used to war's alarm.
But Stan, although a raw recruit and barely chewing grass,
Unimpressed by Curly, charged and knocked him on his arse.
"It's contact rear" cried Curly, as he struggled to his feet,
Turned about with arms akimbo his assailant for to meet.
Meanwhile Stan's poor handler looked ready to desert
'cos Stan-the-Ram whilst in his care had Curly eating dirt.
I guess he felt embarrassed, which was natural, wouldn't you?
If involved in such a fracas outside of BHQ.

Your questions are but natural and in answer I can swear,
As these events unfolded I was marching off the square.
Having just dismissed defaulters I was feeling rather mean
But despondency was lifted by that bloody glorious scene.
And in the mess that evening rang out laughter clear and loud,
For I'd told them all my story and of Stan we felt quite proud.
There was Sutherland and Massingham, and Peter Cowan too
And Tim Daly called Jock Gordon from his room, well, wouldn't you?
And when Jock heard my story he poured port into a glass,
And we drank a toast to Stanly putting Curly on his arse.
By Michael Shave
FILE PHOTO: Battalion mascot, Corporal John MacArthur IV during an 8/9RAR birthday parade at Gallipoli Barracks, Brisbane, on 31 October 2014. Photo by Corporal David Cotton.
.

.
.

.

---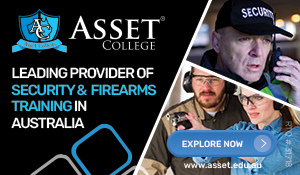 ...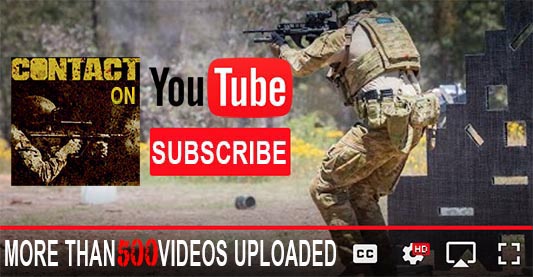 ---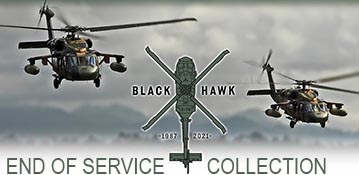 ...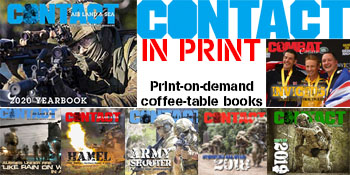 ---
.
.
2039 Total Views
2 Views Today