ADF head shed re-appointed –– 3 new Service Chiefs
Share the post "ADF head shed re-appointed –– 3 new Service Chiefs"

In a surprise announcement today, Australia's new Federal government announced that General Angus Campbell's tenure as Chief of Defence Forces is to be extended by two years.
FILE PHOTO: Ongoing Chief of the Defence Force General Angus Campbell. Photo by Jay Cronan.
General Campbell, who has been CDF since July 2018 was expected to retire in July this year.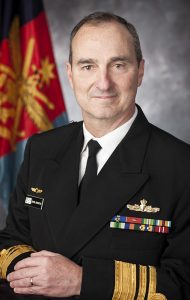 Deputy Chief of the Defence Forces Vice Admiral David Johnston's tenure has also been extended – as has Chief of Joint Operations Lieutenant General Greg Bilton's.
While the Albanese Government said it was 'putting a premium on continuity' in extending the three appointments above, it also announced new chiefs for the Navy, Army and Air Force.

Defence Minister Richard Marles said the government arrived at these decisions at a time that was as strategically complex as any since the end of the Second World War in terms of Australia's national security and the needs of its defence procurement.
"The government has asked for the additional service of Generals Campbell and Bilton and Vice Admiral Johnston fully aware of the burden this places upon each of them," Mr Marles said.
"We are deeply grateful for their acceptance of this responsibility and we thank them for their service."
Mr Marles said the Albanese Government was putting a premium on continuity, which applied to strategic advice and the timely and effective delivery of key procurements including through the AUKUS framework.
"Australia cannot afford any further delay in the next generation of submarines.
"General Campbell and Admiral Johnston are a team which offer stability in command and continuity in the delivery of advice and defence capability for the government.
"General Bilton's continued leadership in the planning and conduct of our military campaigns and exercises will provide ongoing stability and certainty."
The Governor-General has accepted these recommendations for appointment of the ADF's senior leadership positions.
The new team of service chiefs also announced today are…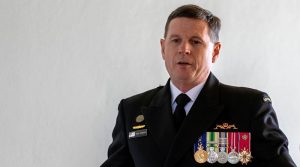 Chief of Navy
Rear Admiral Mark Hammond, on promotion to Vice Admiral, for a period of four years.
Rear Admiral Hammond joined the Royal Australian Navy in 1986 to become an electronics technician and commissioned as an officer in 1988.
He has had an extensive career as a submariner and currently serves as the Australian Fleet Commander, responsible for the force generation of capable maritime forces.
Rear Admiral Hammond will be the first graduate of the Australian Defence Force Academy to become a Service Chief since its inception in 1986.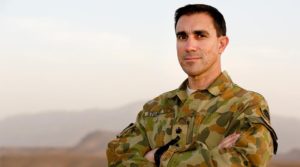 Chief of Army
Major General Simon Stuart, on promotion to Lieutenant General, for a period of four years.
Major General Stuart joined the Australian Army as a recruit in 1987 and served as a signalman before commissioning as an officer in 1989.
Major General Stuart has had a diverse career as an infantry officer and has significant command experience.
Most recently, as Head of Land Capability, he has been responsible for the design, modernisation and sustainment of current and future land capability.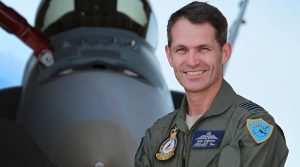 Chief of Air Force
Air Vice-Marshal Robert Chipman, on promotion to Air Marshal, for a period of four years.
Air Vice-Marshal Chipman joined the Royal Australian Air Force in 1989 and, after qualifying as an aeronautical engineer, had an extensive career as a fighter pilot.
He is currently the Head of Military Strategic Commitments, providing strategic military advice, planning guidance and Defence input to the national crisis management machinery.
Mr Marles said the government extended its deepest gratitude to the outgoing Chief of Navy Vice Admiral Michael Noonan, Chief of Army Lieutenant General Rick Burr and Chief of Air Force Air Marshal Mel Hupfeld.
"These officers have served our nation with great distinction during a period of significant cultural change and modernisation of military capabilities."
.

.
.

.

---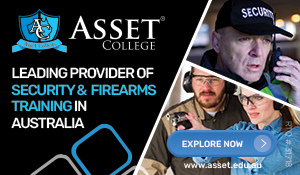 ...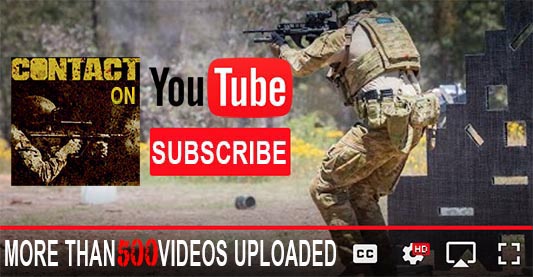 ---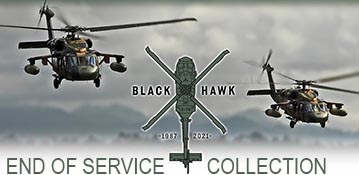 ...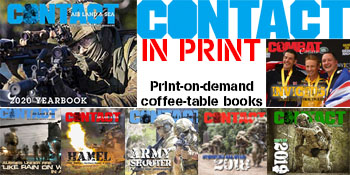 ---
.
.
Share the post "ADF head shed re-appointed –– 3 new Service Chiefs"
6730 Total Views
2 Views Today