HMNZS Aotearoa deployed until Christmas

Royal New Zealand Navy ship HMNZS Aotearoa will be taking part in the world's largest international maritime exercise for the first time, as part of a five-and-a-half month deployment to the Asia Pacific region.
CAPTION: Royal New Zealand Navy ship HMNZS Aotearoa is farewelled from Devonport Naval Base to participate in RIMPAC 22 and for a 5.5-month deployment to the Asia Pacific region. NZDF photo.
After COVID-19 restrictions kept participants at sea only for the previous Rim of the Pacific (RIMPAC) multinational exercise, RIMPAC 22 will be back to a full-scale, combined live field training exercise at sea, in the air, and on land.
Twenty-six nations are taking part in RIMPAC 22, hosted by Commander US Pacific Fleet. The exercise will include 38 surface vessels, four submarines, more than 170 aircraft and approximately 25,000 personnel.
The exercise will be conducted primarily in the vicinity of Hawaii and Southern California over the period 29 June to 4 August.

This will be the sixth time the New Zealand Defence Force has participated in the exercise since 2012.
The theme of RIMPAC 22 is Capable, Adaptive, Partners, and participating nations will exercise a range of capabilities ranging from disaster relief and maritime security operations to complex warfighting.
Maritime Component Commander Commodore Garin Golding said the NZDF's primary purpose was to conduct military operations in support of New Zealand's national security interests.
Participating in a multinational training activity of the scale of RIMPAC 22 provided the NZDF with an unparalleled opportunity to hone skills the NZDF could be called on to use, and would enhance interoperability with military partners, he said.
"This will be a real test of warfighting capabilities and exciting to be part of for all those involved. Each day will challenge our people as they exercise real life scenarios in a multi-national environment."
In addition to HMNZS Aotearoa, HMNZS Matataua Navy dive and hydrography teams will be based in San Diego where they will undertake activities including mine counter measures, NZ Army is providing a Joint Fires Team including Joint Terminal Attack Controllers, and Royal New Zealand Air Force, Army and Navy personnel will fill roles in both the Combined Air Operations and Warfighting Centres.
For the first time, New Zealand will fill the Carrier Strike Group Sea Combat Commander role, whose staff will be embarked on USS Mobile Bay for the duration of the Exercise.
Navy Captain Stephen Lenik, said that as the Sea Combat Commander, he was looking forward to working with his team to test their skills in a challenging, multi-domain environment, integrating the combat capabilities of numerous warships, carrier and land-based aircraft to achieve sea control in support of the overall exercise mission, "and strengthen relationships with our regional partners while doing so."
"The unique benefit of RIMPAC is that it provides access to first-rate training opportunities alongside partner nations. Exercising in this way makes us collectively more agile and able to respond quickly to security incidents in our region," he said.
It will be the first time HMNZS Aotearoa has participated in RIMPAC, and the ship's Commanding Officer, Commander Dave Barr, said the ship's crew was looking forward to the exercise and operating as part of a large task group of ships.
HMNZS Aotearoa will be one of only a few replenishment tankers involved.
"Operating in company, in a large task group of ships, will test everyone on board – from our Communications Warfare Specialists who will work around the clock providing real time tactical communications, to the Combat Systems Specialists with their ability to track, classify and build a situational awareness picture, our marine and electronics technicians who keep the ship running from the temperate waters of New Zealand to the tropical waters of Hawaii, and more."
He said it was the first deployment for many on board the ship, and after two years of COVID restrictions, they were looking forward to travelling.
"The travel is one of the reasons so many young people join the Navy and they're looking forward to experiencing something new."
The ship's involvement in RIMPAC 22 will be part of an almost six month deployment to the Indo-Pacific region. The ship will have a number of international engagements including attendance at the Japanese Maritime Self-Defence Force International Fleet Review in November, before returning to New Zealand in time for Christmas.
EDITOR'S NOTE: I nearly didn't post this story, but the photo was too cute not to.
.

.
.

.

---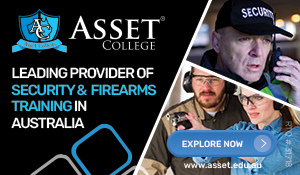 ...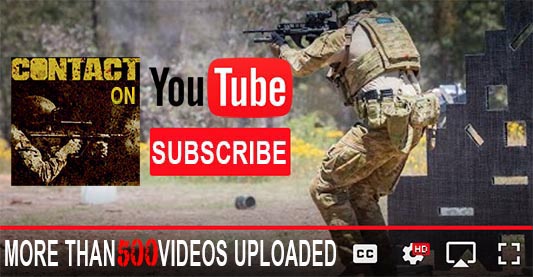 ---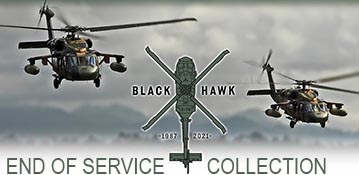 ...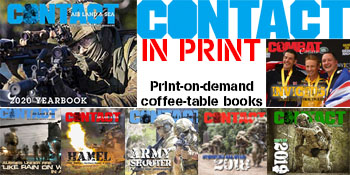 ---
.
.
2404 Total Views
2 Views Today