'Em'-azing Emilea is inspired by her daughter
Share the post "'Em'-azing Emilea is inspired by her daughter"

Love is a powerful motivator.
CAPTION: Former Royal Australian Navy medic Emilea Mysko is bringing home two silvers and one bronze medal from Invictus Games The Hague 2020. Story by Tina Langridge. Photo by Sergeant Oliver Carter.
Just ask Invictus Games The Hague 2020 competitor Emilea Mysko, who openly credits her 10-year-old daughter, Kelsea, as her greatest inspiration.
Emilea, who served as a medic in the Royal Australian Navy for eight years before being medically discharged in 2015, has many physical injuries, two of which in particular (injuries to her right shoulder and left foot/ankle) prevented her continued participation in able-bodied sports.
Fortunately, though, that's not the end of Emilea's sporting story.

Instead, an introduction to adaptive sports provided her with a new lease on life, giving her purpose and access to sport as a much-needed outlet for her overall wellbeing.
"After a major surgery on my left foot, I was mentally broken and physically broken," recalled Emilea, a physical education teacher who hopes to start studying for a PhD in children's sport when she returns to her hometown of Adelaide.
"I couldn't do what I used to do. I used to be a runner and a heavy netballer, but couldn't do that anymore. I was literally on one leg at a time.
"I had just come out of a psychiatric hospital and my psychologist referred me to a veterans program, and they put me into this adaptive sports program trying different sports.
"They got me back on a bike – cycling was one of the first adaptive sports they got me into. From there I was introduced to the Invictus Games and the other sports available, and that's what got me into rowing and wheelchair sports as well."
With a sporting repertoire that now includes cycling, indoor rowing, powerlifting, sitting volleyball and wheelchair basketball, is physically a strong contender.
Her determination and mental toughness are also impressive. In fact, it was this very strength that led her to win a bronze in the powerlifting.
"Powerlifting was definitely one of the highlights for me at these games," said Emilea, who is also bringing home two silver medals in indoor rowing.
"It was a really big mental goal for me to compete in powerlifting due to the major surgeries that I've had on my shoulder. It was just something I hadn't even thought I could do, let alone participate at this level, so to do as well as I did was really surprising. It was a great feeling of accomplishment."
And the motivating factor behind her success? Quite simply, her daughter.
"My daughter is one of my biggest motivations to push myself because I don't want her to think that once you get injured, it means you can't do anything anymore," Emilea said.
"I like to role model to her that there are always other avenues and other pathways. It may not be what you intended initially, but there are other avenues.
"The same goes for veterans at home, the veterans who applied for the team who didn't quite make it, or the other veterans who haven't even applied for the team but are sitting there saying, 'What can I do? I'm injured too'.
"There might be something that physically the book says you should be able to do, but you may feel mentally you can't. The first thing is to try. Try again if need be or try something else – it's about finding what works for you."
.

.

---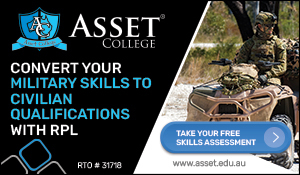 ...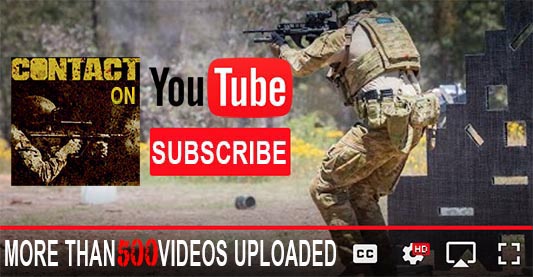 ---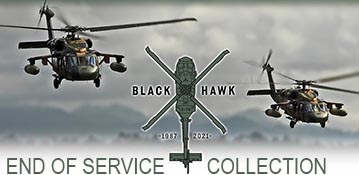 ...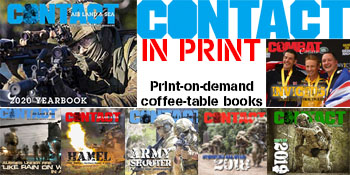 ---
.
.
Share the post "'Em'-azing Emilea is inspired by her daughter"
1524 Total Views
4 Views Today