ADF flood support in northern NSW ended

Since 27 February, more than 4,000 Australian Defence Force (ADF) personnel have deployed on Operation Flood Assist 2022 in the Northern Rivers region supporting emergency services and local communities in the response and recovery from two catastrophic flood events.
FILE PHOTO: Australian Defence Force personnel deployed on Operation Flood Assist 2022 march down Casino's main street to the applause of locals after assisting northern New South Wales communities respond to devastating floods. Corporal Jonathan Goedhart.
As the ADF has continued to complete tasks, there has been a steady reduction in the number and types of tasks requested by local Government and emergency services partners.
In close consultation with state and local authorities, the ADF has returned forces back to their home units, where they will refurbish their equipment and remain ready to once again provide support to authorities in their home states and territories, or indeed across the country should they be requested.
By 14 April, the vast majority of ADF personnel deployed to northern NSW will have returned to their home units. A small contingent of personnel and assets will remain to support site refurbishment post-ADF use.

Chief of Joint Operations, Lieutenant General Greg Bilton, AO, CSC, said the ADF mobilised forces quickly from across Australia to help devastated communities.
"More than 4000 ADF personnel and assets deployed rapidly from across the country to help the communities of northern NSW," Lieutenant General Bilton said.
"I am incredibly proud of their efforts and their ability to work hand-in-hand with State and local government agencies, who are now in a position to move forward with reconstruction operations.
Lieutenant General Bilton also thanked personnel from the Republic of Singapore and Republic of Fiji for their support in our time of need.
"We are very fortunate to have close partnerships with the Republic of Singapore Air Force and Republic of Fiji Military Forces," he said.
"Their contribution was invaluable to the operation and we deeply appreciate their support during this difficult time."
Commander Joint Task Force 629, Major General David Thomae, AM, said the ADF had conducted a multitude of essential tasks, but would continue to be on stand-by should weather conditions in northern NSW change once again.
"Our personnel have made a tremendous contribution to the community, supporting authorities with tasks as diverse as search and rescue, distributing food and essential supplies, and undertaking back breaking work such as debris removal and helping locals clean up homes and businesses after experiencing the worst flooding on record.
"Now we re-posture our forces, but ensure that our personnel remain vigilant and our capability ready to respond to a request for assistance," Major General Thomae said.
During Operation Flood Assist 2022, Defence has contributed to the response and recovery efforts in northern New South Wales through:
Initial tasks on the ground included 70 locally-based Army Reserve personnel from the 41st Battalion, Royal New South Wales Regiment, deploying to the streets of Lismore to help neighbours with sandbagging, door knocking and evacuations.
Aviation support to search and rescue missions, including the rescue and evacuation of 56 residents across the Northern Rivers Region including Lismore, Ballina, Gundurimba, Woodburn, Dunoon, Bungawalbin, Upper Wilsons Creek, Kyogle, Swan River and Upper Main Arm.
Royal Australian Air Force P-8A Poseidon aircraft aerial surveillance of the region to inform damage assessment and task prioritisation.
Defence liaison staff embedded in the State Emergency Operations Centre (SEOC) at Homebush and SES headquarters in Wollongong, as well as at Fire and Rescue New South Wales and Rural Fire Services.
Road clearances and debris removal to facilitate the recovery of critical infrastructure, such as the Nimbin water pipe and telecommunications infrastructure in Grafton.
Two Republic of Singapore Air Force CH-47 Chinooks worked alongside ADF CH-47s including the delivery of disaster relief supplies, generously donated by the Government of Singapore, to Lismore.
The Republic of Fiji Military Forces worked alongside ADF personnel reconstructing bridges, building roads and infrastructure, and removing dangerous trees.
Supported clean-up efforts at Lismore Police station, Knox Park in Murwillumbah, various schools and child care centres in townships such as Lismore, Coraki and Mullumbimby.
Establishing a helicopter landing zone at the Casino food distribution point and a reception party for medical evacuations.
Delivering essential supplies, including food drops and delivery of infant formula, medical supplies and water to isolated communities.
Conducting welfare checks and helping to assess immediate support needs to isolated communities.
Residential and local infrastructure house to curb clean up.
During Operation FLOOD ASSIST 2022, the ADF mobilised more than 7000 soldiers, sailors and aviators – deployed from as far afield as the Pilbara, Adelaide, Perth and Far North Queensland. They reinforced personnel already positioned within NSW and Queensland.
.

.
.

.

---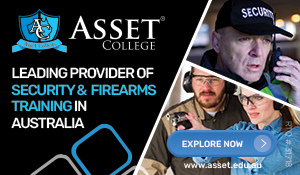 ...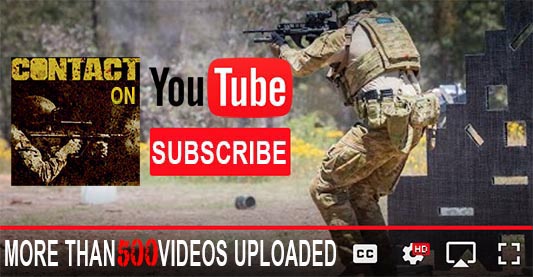 ---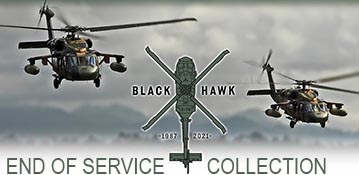 ...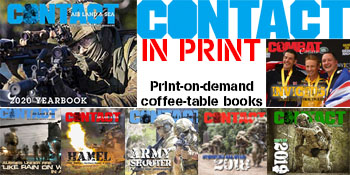 ---
.
.
3340 Total Views
4 Views Today