Jonathan Church Good Soldiering Award 2022

One helped Afghans escape the Taliban, another prevented domestic violence where some may have looked the other way. Private Jacob Joseph, ARMY Newspaper, spoke to the two soldiers named as ambassadors in this year's awards…
CAPTION: Corporal Quinn Jensen, 1RAR. Photo: Corporal Brodie Cross.
The circumstances couldn't be more different, but compassion and respect were at the heart of each Jonathan Church Good Soldiering Award ambassadors' story, recognised at a ceremony in Canberra on 1 March.
Cpl Quinn Jensen and Cpl Taylor Cameron were selected from a group of five who received gold-level commendations on Army's 121st birthday.
Cpl Cameron, from 6RAR, gave his neighbour refuge from domestic abuse; while Cpl Jensen helped evacuate Afghans from Hamid Karzai International Airport.

The quick thinking 1RAR section commander negotiated safe passage of the Afghan women's soccer team aboard a flight to Australia.
With his section providing security at Abbey Gate – one of the airport's main entrances – Cpl Jensen saw the players scattered among the crowd pressed against a barricade.
He identified the women by their FIFA passes, referenced against a list of personnel approved to enter the airport.
Cpl Jensen negotiated with the British CO, who banned all travel through the gate to prevent the swelling crowds overrunning the airport.
"I had to do some sort of, 'hey mate, how you going? I'm Australian,' type of thing," Cpl Jensen said.
"My lieutenant was having no luck, so when a corporal came up to him he was a bit shocked and I got through to him a bit more.
"I offered him a section of troops to reinforce the wall, which the boys were happy to do."
Just days later, the gate was the scene of a deadly blast that killed 13 US Defence Force personnel and scores of civilians.
The players were evacuated to Australia in time, returning to the soccer pitch last month in Melbourne, and hope to compete in Victoria's women's competition this year.
Cpl Jensen said anyone would have done the same.
"What we were doing over there you couldn't have done if everyone wasn't 100 per cent on board," he said.
"The lads got stuck in and did the job."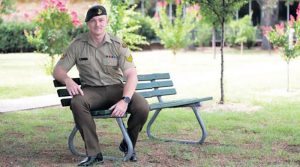 Cpl Cameron was recognised for his actions closer to home, after he intervened in a domestic violence incident to protect a woman and her child.
Because of the confronting nature of the event, Cpl Cameron decided to move his family.
Later, when his section commander learned why he was no longer living at his residence, his CO tasked his fellow soldiers to help him move to a safe location.
The self-described private individual said the significance of his actions were still settling in and he didn't consider himself a role model.
"As an Australian soldier it's what we do," he said.
"I feel like helping is one of the most important things about being a soldier. It's more of an instinct."
The Jonathan Church Good Soldering Award recipients from 2020 and 2021 were also recognised at the ceremony.
They were recognised alongside this year's winners after COVID-19 restrictions prevented recent ceremonies from taking place.
In July, all recipients will undertake a battlefield study tour of northern France and Belgium.
While there, they will support Unrecovered War Casualties-Army to dedicate new headstones to recently identified fallen WWI soldiers.
Jonathan Church Good Soldiering Awards 2022 recipients
Cpl Taylor Cameron – Ambassador
Demonstrated great moral and physical courage by providing shelter to a victim of domestic violence.
Cpl Quinn Jensen – Ambassador
During the non-combatant evacuation of Australian citizens, visa holders and approved foreign nationals from Afghanistan, he demonstrated courage and compassion during actions at Abbey Gate, Hamid Karzai International Airport, during August 2021.
He displayed a high degree of physical and moral courage during an extremely dangerous phase of the mission.
He was instrumental in identifying, securing and providing safe passage, often single-handily, to a number of vulnerable evacuees, including members of the Afghanistan Women's National Soccer team.
Cpl Craig Holmes
Provided a cultural foundation for the 2/14LHR(QMI), which directly contributed to the regiment's physical and mental fighting spirit, leveraging his experiences and character to provide a trusted support mechanism.
Cpl Taylah Gentzen
Developed a reconditioning program dedicated to vulnerable infantry trainees who arrived at the School of Infantry not yet ready to begin training because of physical capacity.
Leadership and mentorship for these soldiers was selflessly and professionally focused on guiding individuals towards personal and organisational success.
Gnr Jack Randell
Consistently put the well-being and needs of others above his own.
Jonathan Church Good Soldiering Award – 2021
Pte Tahlia Keegan – Ambassador
Demonstrated devotion to the Australian people through empathetic nature and strong leadership when representing the ADF during military operations, in barracks and throughout the community.
Cpl Joseph Hoang Minh Vu
Demonstrated superior application of Defence values and displayed exceptional ethical conduct, and a genuine concern for the development and welfare of peers and subordinates. Industriously and actively sought to improve the technical skills, fitness, and military standards of all those in his troop and 145 Sig Sqn.
Cpl Mitchell Davis
Continually displayed outstanding moral character, personal courage, teamwork and leadership within 7RAR.
Lt H
Excelled in his role as the logistics operations officer by pushing logistic capabilities and efficiencies into the squadrons of 1 Avn Regt.
Provided the essential leadership, administration and governance as the platoon commander of the regiment's ground workshop.
Pte F
Provided an outstanding example of ethical soldiering to the Iraqi partner force through treating and saving the life of a wounded detainee.
Jonathan Church Good Soldiering Award – 2020
Cpl Joshua Conaty – Ambassador
Assisted in the recruitment of young Indigenous Australians into the Army, and organised, trained and led victorious Duke of Gloucester Cup team to achieve gold status at the Cambrian Patrol competition in Wales.
Additionally, as a patrol commander on Operation Highroad he displayed professional mastery, accountability and humility.
Cpl Justin Rowan
Demonstrated strength of character and professionalism during recovery from life-threatening injuries sustained in training.
Consistently made the "hard but right" decision when training and supervising soldiers in barracks and in the field, and enhanced Army's reputation by helping vulnerable people unable to help themselves.
Cpl Todd Snowden
Made a significant contribution to ensure the names of his regiment's fallen were appropriately remembered on the unit memorial, and demonstrated compassionate support to current members.
Pte Darryn Breugem
During Operation Townsville Flood Assist in 2019, coordinated a rescue and evacuation of a young, distraught family and an elderly couple, before deploying with his platoon to assist the rescue of about 400 stranded civilians.
Sgt Christopher Finch
Acted selflessly to rescue and evacuate numerous people inundated by the 2019 Townsville floods.
On the first day, displayed great empathy to recognise signs of distress in colleagues and other stranded residents.
Launched his own boat at night in rising waters and with failing telephone communications, provided sanctuary for a squadron comrade and his family.
Rescued people he did not know but never wavered from the importance of the mission.
The following day, he voluntarily continued evacuation efforts to support 21 more Townsville residents and their pets.
.

.

---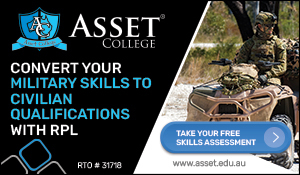 ...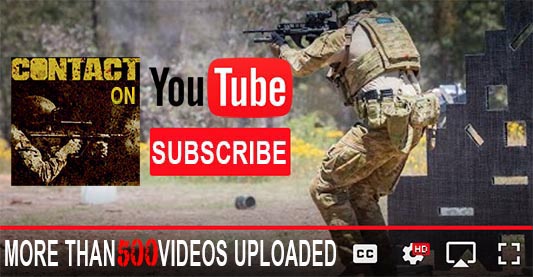 ---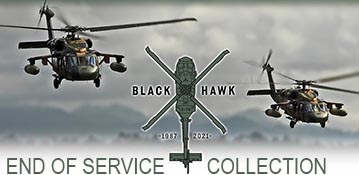 ...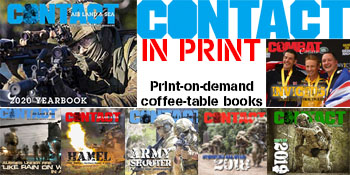 ---
.
.
5404 Total Views
6 Views Today