Sweet start to successful career

Next year will be a significant one for a senior Army officer who calls the Queensland town of Ingham home.
CAPTION: Outgoing Commander of the 7th Brigade, Brigadier Jason Blain, right, receives the brigade pennant from Regimental Sergeant Major Warrant Officer Class One Matthew Bold at Gallipoli Barracks, Brisbane. Story by Captain Jesse Robilliard. Photo by Corporal Nicole Dorrett.
Brigadier Jason Blain, who was most recently the commander of the 7th Brigade based in Brisbane, will be promoted to major general and relocate to Canberra.
"I feel very honoured to have been given this next opportunity," Brigadier Blain said.
"I love serving in the Army and to be able to serve on and continue to do something to support Army and support the Defence of our nation – I feel very privileged to have that opportunity.

"I will now take on the role of Head – Armoured Vehicle Division responsible for the acquisition and introduction of Army's newest and most modern armoured vehicle systems.
"It will be a challenging but extremely rewarding role."
Ingham has a population of 4000 people, but Brigadier Blain grew up in a tiny town to the north-west.
"My father, Mal Blain, was an instrument engineer in the sugar mills and we lived at Macknade where a sugar mill was located," Brigadier Blain said.
"I was raised in a close family, with two older sisters and a younger brother, and mum and dad instilled a strong sense of family values and respect for the community we lived in.
"My mum, Mae Blain, was the key organiser of the annual town concert for many years.
"I enjoyed great mates, and it was a great environment for fishing, for being adventurous and for enjoying the outdoors with a great bunch of people.
"I still call Ingham home."
Brigadier Blain began his schooling at Macknade State School, and getting there meant negotiating a few environmental hazards.
"It was only a bike ride from home, and you had to navigate the snakes to get there while watching for the aerial spraying going on in the cane paddocks and the cane-hauling trucks," Brigadier Blain said.
Brigadier Blain moved to Ingham to continue his schooling at Gilroy College and Ingham State School, where his journey with Defence began when he joined the Australian Air Force Cadets.
"I really enjoyed what the Air Cadets offered and gave, and how they educated and shaped young people," Brigadier Blain said.
"During my time with the Air Cadets, I walked the Kokoda track as a 17-year-old and that was an amazing life-changing experience."
While studying journalism at Central Queensland University, the future major general joined the Army Reserve.
"I found the Army Reserve was another rewarding challenge and I wanted to continue that," Brigadier Blain said.
"When I finished university, I applied to go to Duntroon to become an officer in the Regular Army.
"That was in January 1990, and I haven't looked back."
When asked about the highlights of his 30-year career, Brigadier Blain said the ability to command his fellow Australians was the top of the list.
"I have been able to command a company of soldiers in East Timor, a battalion in Afghanistan, and now I have been given the privilege of command of a brigade – a combat brigade – here in Brisbane," Brigadier Blain said.
"I was also able to take the family on posting overseas with a posting to Canada for a couple of years and also moved around Australia."
As his career continues, Brigadier Blain said he had few regrets.
"My only regret is that I can't start again – you can't wind back the clock of time and start again," Brigadier Blain said.
"I'd love to be starting again because the modernisation we are seeing in Defence is second to none."
.

.
.

.

---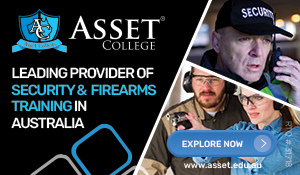 ...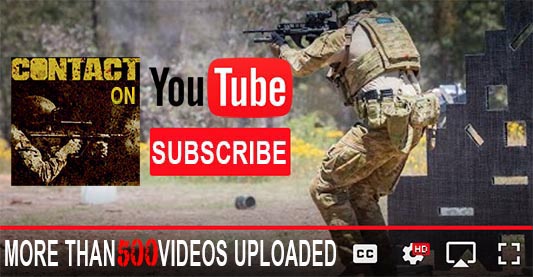 ---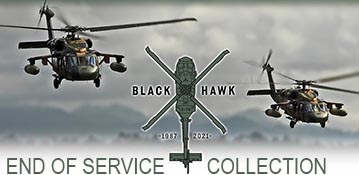 ...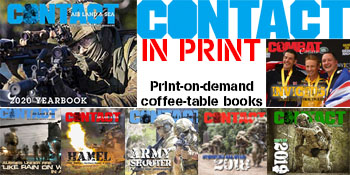 ---
.
.
2000 Total Views
4 Views Today