Engineering infantry innovations

Corporal Lachlan Jones is an infantry signaller dedicated to improving the capabilities and experiences of his fellow infanteers.
CAPTION: Corporal Lachlan Jones from the 1st Battalion, Royal Australian Regiment, flies a DJI Mavic 2 at Lavarack Barracks, Townsville. Story by Captain Lily Charles. Photo by Corporal Brodie Cross.
Posted to the 1st Battalion, the Royal Australian Regiment (1RAR), Corporal Jones is currently in training to become a systems engineer and works on a variety of new technologies and data systems to enable unmanned systems to operate autonomously.
He said working within the battalion's innovation hub had given him the opportunity to help enhance the way the unit conducted business.
"Currently, we're developing technology, which isn't too different from how drones are operated at the moment – we're just utilising and exporting the data in different ways," Corporal Jones said.

"We're creating 3D models and also point cloud data which will enable unmanned ground vehicles and unmanned aerial systems to operate autonomously and for them to natively understand their environment.
"The models can be exported to the Android Team Awareness Kit (ATAK) systems and will allow commanders both on the ground and in headquarters elements to get a better situational understanding than satellite imagery or topographical maps would provide on their own.
"All of this technology is designed to be used together; nothing is a standalone system."
Growing up in Shepparton in country Victoria, Corporal Jones joined the Army in 2014 and posted to 1RAR after completing his initial employment training.
After starting his role within the innovation hub, Corporal Jones said he found a new passion for his work.
It led him to undertake an Associate Degree in Engineering, focusing on mechanical engineering and mechatronics.
"It's something I didn't realise I wanted to learn," he said.
"There's an element of risk to it. Because we're trying to develop new things, we don't know if what we're doing is going to be successful and we're working with the risk that it might fail completely.
"It's exciting and it lights a fire under you. It really gives you that drive to want to see it succeed."
Recently developing an app for the ATAK system that enables soldiers to send reports and returns digitally, Corporal Jones said the most satisfying element of his role was getting his creations into the hands of other soldiers and seeing them enhance their capabilities and experiences in the battle space.
"It's great for me to get my hands on this technology, but it's even better to get this stuff into the hands of the diggers and the rifle companies because they get their hands on it and they're wowed by it – they're always very interested, but they always have lots of feedback. They're like 'hey we don't like this', or 'we love this!', or 'can it do this?' and that's exactly what we want to hear because we want this to be as useful as possible to them.
"We utilise their feedback to develop what they want.
"If it's just something they are being told to carry and they aren't able to utilise it in the field environment, there's no point bringing this sort of technology in."
.

.
.

.

---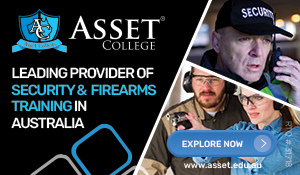 ...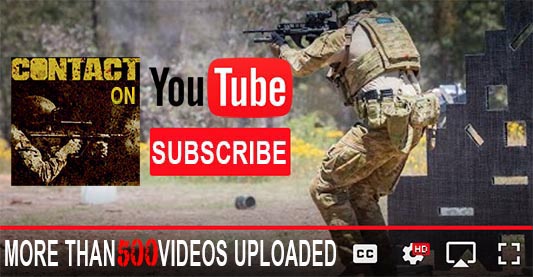 ---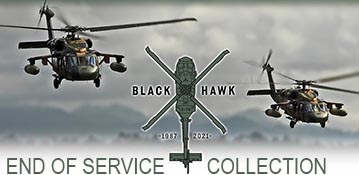 ...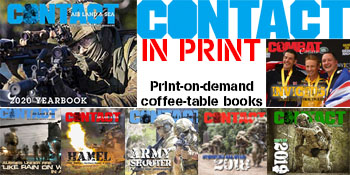 ---
.
.
3336 Total Views
2 Views Today