Indo-Pacific deployment a family affair

It is rare for members of the same family to serve in the same ship. More so when they are in different services.
CAPTION: Able Seaman Ashley Lehmann and her stepfather Squadron Leader Joey Slater are working together on board HMAS Canberra during Indo-Pacific Endeavour. Story by Lieutenant Alicia Morris, Royal Canadian Navy. Photo by Leading Seaman Nadav Harel.
This year on Indo-Pacific Endeavour 2021 (IPE 21), step-father/daughter combination Squadron Leader Joey Slater and Able Seaman Ashley Lehmann are both calling HMAS Canberra their home away from home.
Able Seaman Lehmann said both were assigned to IPE 21 under different circumstances.
"I finished my 12-week intermediate combat systems operator course, and returning to my position as a Divisional Able Seaman at the recruit school in Victoria wasn't easy due to the pandemic, so I was happy to get the email saying I was going on IPE 21," Able Seaman Lehmann said.

"On IPE21 I am a battle watch assistant. I have learned so many new skills, including pre-planning, which is a really great learning experience, especially coming off my course, but I didn't think I would be involved as fleet battle staff."
Able Seaman Lehmann joined the navy Navy in 2017 to feed her sense of adventure.
"After IPE, going back to sea in Anzac-class ships is a main goal of mine and I'm looking forward to doing a lot more travel after the COVID-19 pandemic," she said.
Squadron Leader Slater is looking forward to acquiring new skills in his position as Air Liaison Officer (ALO), while, coincidentally, his wife, Ashley's mum, is currently posted to the Navy's other landing helicopter dock, HMAS Adelaide.
"Working as an ALO in a maritime environment will give me a good understanding and lead me into future roles," Squadron Leader Slater said.
"I have appreciated seeing how members of the other branches of the ADF react to situations and I believe we can work together to be a more integrated and effective force."
While fulfilling different roles in the ship, the two work in the same office space, seeing each other daily depending on the watch rotation.
"I consider myself very lucky that we see each other, especially because of the limitations of COVID-19 ashore in Australia where we wouldn't be able to due to restrictions," Squadron Leader Slater said.
"What is even better is I get to see her at work and growing into a professional sailor – and person – which is awesome."
"I think it's cool working together as well," Able Seaman Lehmann agreed.
.

.

---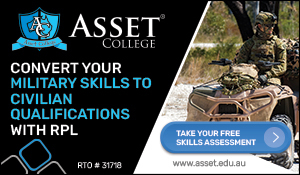 ...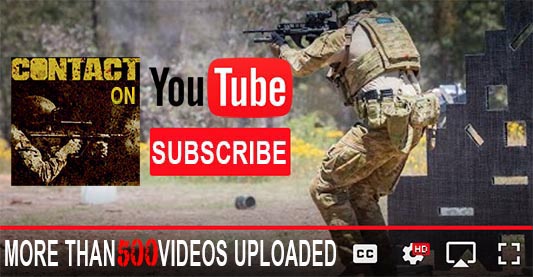 ---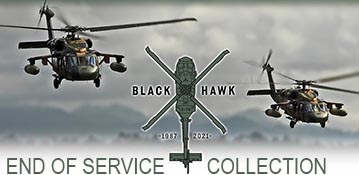 ...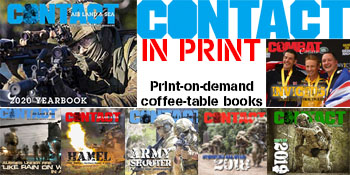 ---
.
.
1994 Total Views
2 Views Today