WWII contributions of RAAF bases recognised

Those who served during World War II at RAAF Base Mallala during World War II – and the community that supported them – have been acknowledged at a commemoration service.
CAPTION: Air Commodore Ross Bender lays a sprig of rosemary at one of the grave sites during a commemoration ceremony at Mallala War Cemetery. Story by Group Captain Greg Weller. Photo by Leading Aircraftman Stewart Gould.
RAAF Base Edinburgh personnel came together with the Mallala community on September 7 to acknowledge the South Australian town that supported one of the largest air bases in the region during the war, where 39 aviators lost their lives while in training at the base.
The event was one of a series of commemorations across South Australia to honour communities' contributions to the Air Force over the past 100 years as part of the Air Force Centenary.
Commander Air Warfare Centre RAAF Edinburgh Air Commodore Ross Bender delivered the keynote address to a COVID-limited attendance of 100 people.

"The Empire Air Training Scheme was a massive commitment by Australia, requiring an incredible mobilisation of training, infrastructure and personnel," AIRCDRE Bender said.
"In South Australia, three major air bases were established at Mallala, Port Pirie and Mt Gambier.
"The largest of these bases was at Mallala. Today, as a key event of the Air Force Centenary in South Australia, we come together to honour those who served at Mallala, the town of Mallala for supporting the Air Force during the War and, in particular, those who perished while serving at Mallala.
"No 6 Service Flying Training School was formed at RAAF Mallala on August 25, 1941, under the command of Wing Commander Norman Brearley, a former World War I Australian Flying Corps veteran.
"More than 2250 trainees, including a course of Royal Netherlands East Indies Air Force airmen, completed pilot training at the unit during World War II.
"Sadly, 13 accidents resulted in 39 fatalities at No 6 Service Flying Training School. Today, we commemorate those aviators and every aviator, including the 11,191 who lost their lives in the service of Australia since the formation of the RAAF on March 31, 1921."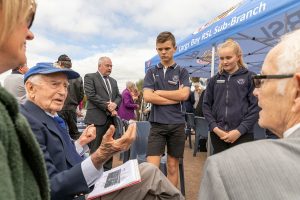 CAPTION: Flying Officer (retired) Ern Milde, a Lancaster Bomber Pilot shares some of his stories with students from Mallala Primary school after the Commemorative service at Mallala, South Australia on 7 September 2021. Photo by Leading Aircraftman Stewart Gould.
While the training bases at Port Pirie and Mt Gambier closed after World War II, RAAF Mallala continued as a RAAF base into the 1950s.
The Mallala Care and Maintenance Unit was one of many established around Australia to support the demobilisation of the RAAF and its vast fleet.
Aircraft of various types were temporarily stored at Mallala awaiting disposal. With the establishment of British and Australian air weapons research at Salisbury and Woomera, Mallala supported the somewhat secretive weapons projects.
Mallala-based units supporting the research program included No 2 Communications Squadron, which then became No 34 Squadron and the Long Range Weapons Flight.
In 1951, No 1 Airfield Defence Squadron was re-formed at Mallala as No 1 Aerodrome Defence Squadron to train national service personnel in ground defence roles for the RAAF until it disbanded in 1953.
Recognising Mallala's connection with RAAF airfield defence, RAAF Edinburgh-based No 3 Security Forces Squadron represented No 1 Airfield Defence Squadron at the commemoration and provided the personnel for the catafalque party and conduct of the service.
"We come together to remember and honour those who gave their lives for us," AIRCDRE Bender said.
"For they have laid a remarkable legacy of courage and sacrifice – a legacy that we, as Australians, have a responsibility and honour to nurture for future generations.
"A legacy which our current RAAF personnel embrace now to strengthen their capacity to serve our nation today, and will foster for future generations to meet the demanding challenges our nation will continue to confront in the future.
"And so, we shall remember them. Then – Now – Always."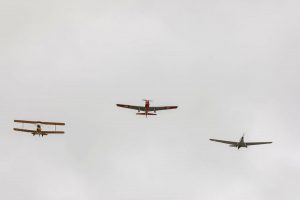 CAPTION: The de Havilland display from Goolwa, South Australia, comprises of a Tiger Moth (L), Chipmunk (C) and Moth Minor (R), fly over the Commemorative Service at Mallala, South Australia, 7 September 2021. Photo by Leading Aircraftman Stewart Gould. 
.

.
.

.

---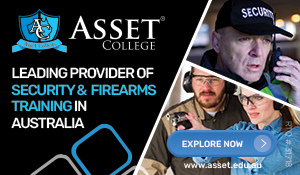 ...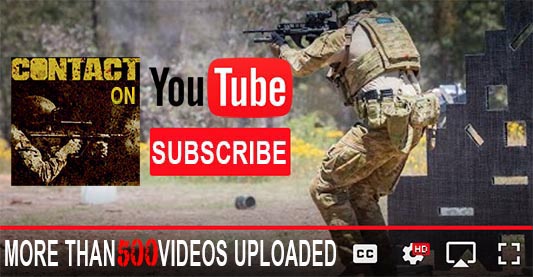 ---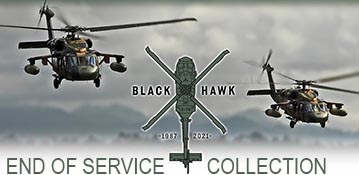 ...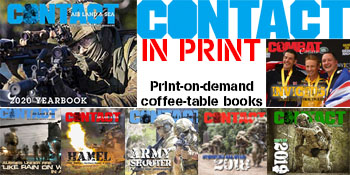 ---
.
.
2888 Total Views
4 Views Today