Royal Australian Navy's Olympic shooter

As two clay targets fly from the side and cross in front of Navy's Lieutenant Paul Adams, he lifts his shotgun and fires, looking for the telltale powder that indicates a hit.
CAPTION: Lieutenant Paul Adams competing at the Tokyo Olympic Games. Story by Corporal Veronica O'Hara.
In hot and humid weather, the Brisbane-based theatre nurse and reservist nursing officer started well in the Tokyo Olympics two-day skeet competition.
During five rounds of 25 targets each, Lieutenant Adams had perfect scores in the opening two rounds and was equal first.
In the third round, he missed a couple of shots to score 73 out of 75, but was only one target off the lead.

The next morning, Lieutenant Adams missed three targets.
The second-time Olympian thought it was more bad luck than pressure, but he couldn't recover.
"The gold-medal winner missed three in the final with a 22 from 25 – three off just like I did – so it can happen to anyone," he said.
All up, Lieutenant Adams shot one target better than at the Rio Olympics.
While it wasn't his best career score (he'd previously hit a perfect 125) it was his Olympic personal best.
"I can't argue with that, but everyone [else] shot better at Tokyo," Lieutenant Adams said.
Skeet is like trap shooting, using the same 12-gauge shotgun and firing at two clay discs travelling at 100km/h.
In trap shooting, targets fly out in front and directly away from the shooter, who gets two shots with the shotgun ready at the shoulder.
For skeet, targets come from the side and cross in front, but the gun is dismounted and the shooter only sees the edge of the discs.
"Think of it like swimming. I do freestyle and others do backstroke. It's just a different way of shooting the clay targets," he said.
"I get only one shot because mine [targets] are closer, but I know where they're going to be every single time."
Lieutenant Adams began shooting at the age of 10, taught by his late grandfather, Ian Mathieson, at the family's rural property in Queensland.
"I was terrified, but I had a shot and thought 'this is awesome, I want to do this'," he said.
Mr Mathieson's motto for his grandson was "one at a time", which Lieutenant Adams tattooed on his chest with his grandfather's initials.
"He'd say, 'if you hit it – great. If you miss then don't worry; you can't do anything about it. Just hit the next one and keep going'," Lieutenant Adams said.
Lieutenant Adams first competed in an event called sporting clays.
In that event, the gun is brought to the shoulder when a target is seen similar to hunting.
"It's a technical movement, which is quite difficult for people to learn," Lieutenant Adams said.
"But I'd been doing it a long time and it came naturally, so I decided to keep shooting this way.
As Lieutenant Adams entered more events, he got better and started winning, and began earning selecting in national teams.
A chance to represent Australia at the Olympics made him switch events to the slightly harder ISSF Skeet in 2010.
"Some of the guys like being the big fish in the small pond, but I like being in the big pond," he said.
Lieutenant Adams' major titles include a silver and two bronze medals in world cups, two golds at Oceania level and two national titles.
"While not getting paid, it's kind of a free trip to see the world, so I kept performing," he said.
Lieutenant Adams is aiming for three more Olympics, including Brisbane in 2032, before he will "probably be done".
As his event is not an ADF sport, he competes in its other disciplines such as trap and the easier American skeet.
"We're from all walks of life; like engineers, tradies and, like me, a nurse," Lieutenant Adams said.
"If you're thinking about it, give any of the ADF clay target shooters a call and have a go."
.

.
.

.

---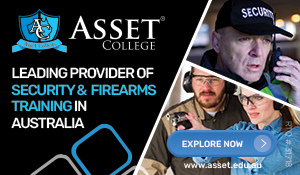 ...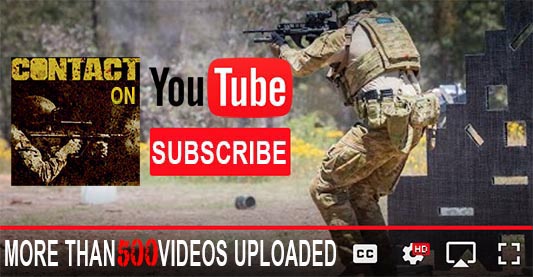 ---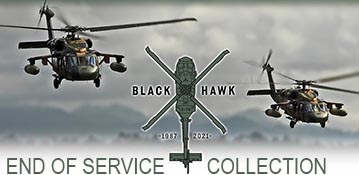 ...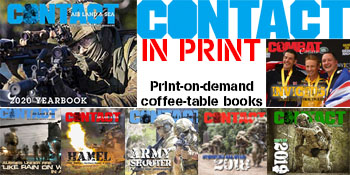 ---
.
.
2504 Total Views
4 Views Today