The Resilience Shield – new book by three SAS veterans
Share the post "The Resilience Shield – new book by three SAS veterans"

When three ex-special forces blokes sat down to write a guide on resilience for the general public, it was always going to be more than just a self-help book.
"The Resilience Shield doesn't disappoint", Dr Richard Harris,  Australian of the Year 2019 and hero of the Thai cave rescue, said.
When the toughest, most highly-trained men on the planet are willing to tell you what being in a war zone does to you, how the transition to civilian life is a curveball that leaves you adrift, and share their mental health struggles and feelings of fragility and vulnerability, it's time to sit up and pay attention.
When you've dealt with the worst things in the world, how hard can 'normal' life be? The answer will surprise you.

CONTACT had 6 copies of 
THE RESILIENCE SHIELD to give away
See below who the winners were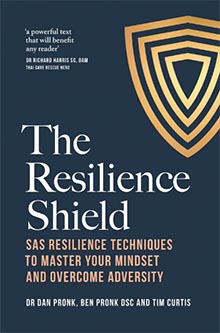 Three Australian SAS veterans reveal their groundbreaking resilience techniques to master your mindset and overcome adversity.
They take an holistic approach to building resilience and show that anyone can develop this crucial set of tools.
The book is the culmination of years of trial and error, failure and feedback, and has been informed by academic research and medical expertise.
In this pioneering guide to overcoming adversity, Dr Dan Pronk, Ben Pronk and Tim Curtis take you behind the scenes of special operations missions, into the boardrooms of leading companies and through the depths of contemporary research in order to demystify and define resilience.
Through lessons learned in and out of uniform, they've come to understand the critical components of resilience and how it can be developed in everyone.
The Resilience Shield explores the hard-won resilience secrets of elite soldiers and the latest thinking on mental and physical wellbeing.
This book will equip you with an arsenal of practical tools to start making immediate improvements in your life that are attainable and sustainable.
Former Minister for Foreign Affairs Julie Bishop said, "We will all experience various forms of adversity throughout our lives and how we respond can have a profound and lasting impact. The authors' own life experiences as detailed in this informative and enlightening book, The Resilience Shield, provide compelling lessons and advice. "
Comedian and joint winner of TV's SAS Australia 2020  Merrick Watts said, "I have always possessed a degree of resilience, but The Resilience Shield offers me an understanding of why, and more importantly how, to employ resilience techniques day-to-day, challenge-to-challenge".
ABOUT THE AUTHORS
Dr Dan Pronk, Ben Pronk and Tim Curtis are Australian Special Air Service Regiment (SAS) veterans with MBAs.
They have more than 60 years combined experience in leading high-performance teams, including in the most challenging operational environments such as Afghanistan, Iraq, Sierra Leone, Timor Leste and through counter-terrorism and special-recovery operations.
Between them, they have raised specialist national capabilities, advised foreign governments and run multinational companies.
Their knowledge is unique, as it combines lived experience with academic research.
The authors currently work to support clients in improving their capabilities at the intersection of leadership, teamwork, resilience and crisis management.
Dr Dan Pronk is involved with the top-rating SAS Australia on Channel 7 and will have an extensive on-camera role in the 2021 series.
Simple yet profound ideas to make a little more sense of what going on around us
The world is complex. It's a messy, non-linear rainforest where the link between cause and effect is often only apparent in hindsight, foiling our attempts to predict outcomes and to successfully repeat interventions that worked once before. Frustrating though it may be, we must resist the urge to try to simplify, or rail against this. Instead, we should get used to dealing with ambiguity, to remaining open to what the environment is trying to tell us, and to adapting our plans as we go.
The way many of us think about happiness is all wrong. There is no true happiness without struggle. If you try to short-circuit the process and take the reward without the effort, you are likely to find whatever happiness you manage to snatch to be fleeting. Instead, you need to embrace the suck. Choose your struggle. And relish the application of each layer of happiness.
We recommend you develop a habit of going always a little further. Of setting, achieving and celebrating micro-goals in all facets of your life.
BOOK GIVEAWAY WINNERS
The six winners of a free copy of The Resilience Shield are…
Warren Brown, Wangaratta, Victoria
David Howes, Sunshine, Victoria
Michael Kelly, Fisher, ACT
Paul White, Agnes water, Queensland
John Hogno, Albion Park Rail, NSW
Stephen Bryce, Pinjarra, WA
The books will be sent to these winner later this week.
MORE PODCAST LISTENING:
Previous episodes featuring the same or related guests:
.

.
.

.

---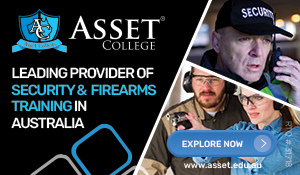 ...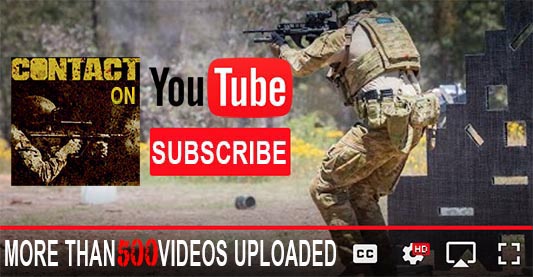 ---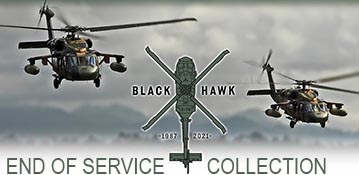 ...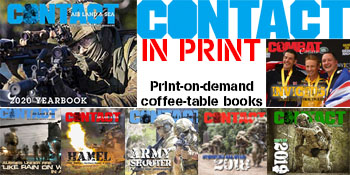 ---
.
.
Share the post "The Resilience Shield – new book by three SAS veterans"
3185 Total Views
1 Views Today