Veterans celebrate 32 Squadron's birthday

No. 32 Squadron celebrated the 32nd birthday of its re-formation on July 1 by honouring its last remaining World War II veteran.
CAPTION: Former commanders and No. 32 Squadron members celebrated the 32nd birthday of the squadron's re-formation at RAAF Base East Sale. Story by Flight Lieutenant Julia Ravell. Photo by Petty Officer Rick Prideaux.
Edward (Ted) McConchie, 98, trained on Beaufort aircraft at RAAF Base East Sale in 1943 when No. 1 Operational Training Unit and its wireless facilities were a concrete shelter near a main gate enclosing muddy fields strewn with partially constructed facilities.
Within four months, he and his Beaufort crew were posted to No. 100 Squadron in Papua New Guinea, where they flew numerous anti-submarine patrols, bomb strikes and supply missions; dropping mail and code books to coast watchers surveilling Japanese occupation in the islands and surrounding Coral Sea before posting to No. 32 Squadron at Camden, Bundaberg and Lowood, where Mr McConchie served until he was discharged in August 1945.
Mr Conchie, who returned to service soon after the war to work on new radio and radar equipment for the Dassault Mirage and retired as a squadron leader after serving in Paris and Washington DC, joined fellow Beaufort veteran and World War II pilot, Allan Woodward, 98, and former No. 32 Squadron commanding officers Group Captain (retd) Peter Cleary, Wing Commander (retd) Mike Oram and Wing Commander Adrian Mavros (Headquarters Air Academy B300 Transition) to celebrate with a tour of the base, morning tea with a cake and a flight in one of the squadron's King Air B 350s.

"It was a beautiful day to fly," Mr McConchie said.
"I hadn't been back to Sale since 1943 and the flight over Bairnsdale and the lakes took me back to what the area was like back then, country towns surrounded by farms. Everything's certainly changed a lot and the base is a magnificent facility today.
"During the war, I was a wireless operator and air gunner and my eyes are still pretty good. When we were coming down, we saw a Roulettes formation training on the horizon."
War historian and author Tony Clark, whose 20-year history with the Beaufort Association helped facilitate the veterans' visit, described the day as a remarkable tribute.
"I've been to many of these sort of events but what stood out about July 1st was that this was a whole of squadron event, and spectacularly well-organised," Mr Clark said.
"It was like a family reunion, although more so, because the veterans and the squadron members they spoke to had their service culture and way of life in common.
"Both Ted and Allan were inquisitive about everything going on at the base and there was a real interchange of ideas."
No. 32 Squadron Commanding Officer Wing Commander Andrew Daley said that the birthday was an important milestone in the squadron's history.
"The event foregrounded the dedication, sacrifice and exemplary service of past and present members," Wing Commander Daly said.
"We were honoured to host Messrs McConchie and Woodward to thank them for their service and to celebrate the proud history of 32 Squadron that continues with ongoing operations today."
.

.

---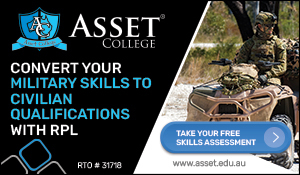 ...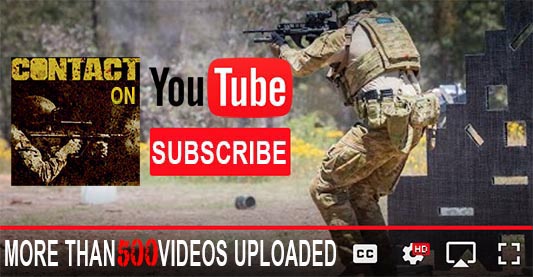 ---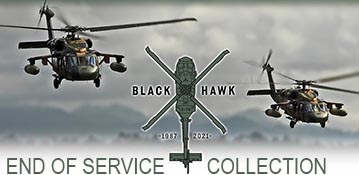 ...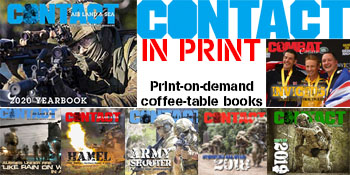 ---
.
.
2007 Total Views
2 Views Today