Ai technology helping sort intelligence data

Intelligence analysts at Air Force's No. 83 Squadron are now using artificial intelligence (Ai) to help sort through large volumes of data, thanks to three Defence Science and Technology Group (DSTG) scientists.
CAPTION: Air Force members of Distributed Ground Station – Australia at work in the lead-up to last year's virtual Exercise Coalition Virtual Flag. Artificial intelligence is set to help intelligence analysts. Story by David Kilmartin. Photo by Leading Aircraftwoman Jacqueline Forrester.
Guy Blucher, Victor Stamatescu and David Farmer have worked closely with Defence's Chief Information Officer Group (CIOG) to deploy their Ai-based intelligence analysis demonstrator to operators at No. 83 Squadron.
"We've established some new concept-to-capability pathways and are really pleased that end users now have access to the tool," Mr Blucher said.
The No. 83 Squadron analysts are able to drop data into the tool via their web browsers.

The data is processed by the Intelligence, Surveillance and Space Division (ISSD)-developed tool on the DSTG digital infrastructure and then returned to the analysts in different browser tabs.
Cloud-based infrastructure has given the team sufficient flexibility and agility in terms of computer options and technology choices to build an uncompromised Ai solution using modern software approaches.
The team now hopes to transition this demonstrator to an enduring capability through Defence's AIR3503, which is the project to acquire the Distributed Ground Station – Australia (DGS-AUS) weapon system designed for the analysis of data collected from existing and future Air Force intelligence, surveillance and reconnaissance platforms.
The plan is for data processing to be progressively shifted onto Air Force in partnership with CIOG, No. 83 Squadron and AIR3503.
The demonstrator is another capability built on the foundation of DSTG's long-established, highly successful Analysts' Detection Support System (ADSS).
"It began as a small 'quick look' project initiated by RAAF's Plan Jericho in 2018," Mr Stamatescu said.
"We had six weeks and a whole bunch of unlabelled wide-area surveillance video data from a fifth-generation platform.
"Our client wanted to see whether we could remove the boring parts and keep the interesting bits."
After presenting their results to Deputy Chief of Air Force, they were asked to further develop the application.
What was needed was a large-scale, wide-area, post-mission analysis system with automatic detection, tracking and classification of targets – one that could ingest days and days, perhaps years, of mission data and look for patterns of life in time and geolocation and learn.
Such a system could then help Air Force analysts in the assessment of fresh data.
According to Mr Blucher, the increasing volume, variety and veracity of intelligence, surveillance and reconnaissance data being collected now and the amount that will collected into the future by Defence is outpacing the analytical workforce.
"If we want to discover and display patterns of life in this amount of data, we need to apply artificial intelligence techniques across a spectrum of collection modalities," he said.
Artificial intelligence relies on training using labelled data – the more the better.
So in 2019, Air Force analysts from DGS-AUS joined Mr Blucher, Mr Stamatescu and Mr Farmer to label operational data that could then be used to train the DSTG models to accurately detect and track targets of interest.
Mr Stamatescu said his experience was, when exercising an Ai system on vast amounts of mission data, errors or false alarms arose.
"You need an analyst on the loop to say, 'No, that's a cloud or a reflection off the sea; it's not a boat'. Getting those wrinkles out is hard work and the more labelled data the better," he said.
Labelling data for machine learning was not straightforward.
"The RAAF analysts have expertise in identifying targets," Mr Stamatescu said.
"But when labelling for machine consumption, you need to think like a machine.
"Training our RAAF colleagues is also helping us understand how they want to use the tool and how to make data labelling a part of their everyday processes."
Mr Farmer has been focusing on building a collegial, mutually beneficial relationship with No. 83 Squadron, its headquarters in Information Warfare Directorate and sister squadrons Nos 87 and 460 Squadrons.
"We're providing tooling for their data," he said.
"At the same time, we are showing the art of the possible on other types of data.
"We demonstrate what we're doing and ask them about the way they use the systems.
"That really helps us work out the end-user requirements."
Mr Blucher was adamant the demonstrator needed to migrate out of DSTG if it was going to be supporting operations.
"We're acting as a pathfinder and risk-reduction activity for the integration of these sorts of tools into military platforms and processes," he said.
"It will be easier next time for other groups following the same transition path to end users.
"Having an analyst on the loop, using the machine to augment their workflow by doing all the boring bits, is really where we need to be heading.
"This is demonstrating a machine-augmented on-mission and post-mission workflow for a fifth-generation Air Force."
CIOG Director General Business Relationship Management Air Commodore Leon Phillips agreed.
"Artificial intelligence and machine learning are force-multipliers for our scarce numbers of highly skilled workforce analysts, as Air Force seeks to fully exploit the capabilities of its fifth-generation platforms," Air Commodore Phillips said.
Mr Blucher, Mr Stamatescu and Mr Farmer said they were proud of what they had achieved and were keen to make further progress.
.

.

---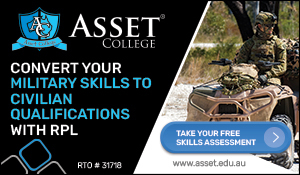 ...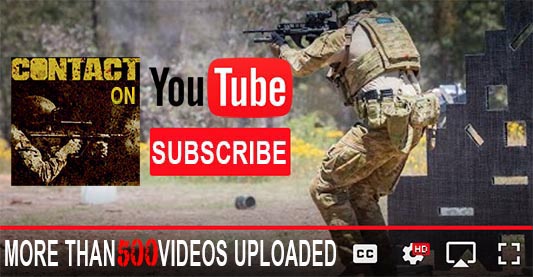 ---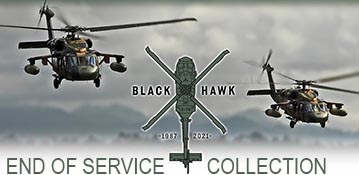 ...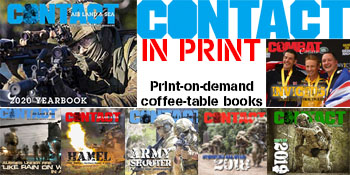 ---
.
.
3152 Total Views
2 Views Today