Fire, flood and COVID leader moving up a division
Share the post "Fire, flood and COVID leader moving up a division"

The man who commanded all ADF domestic operations in NSW since the devastating bushfires of 2019-20, Brigadier Mick Garraway, is moving up a division, but his legacy will live on.
CAPTION: Brigadier Mick Garroway is handing over command of the 5th Brigade after a very busy 18 months. Story by Lieutenant Commander John Thompson. Photo by Leading Seaman Ryan Tascas.
Originally from the Tumut area of NSW, Brigadier Garraway took charge of the 5th Brigade at the end of 2019 before the summer bushfires hit.
"I was honoured to take control of one of Army's oldest brigades and one I'd served in when I was a captain serving at the 1st/19th out at Orange 20 years ago," Brigadier Garraway said.
The 5th Brigade dates back to 1912 when it was originally raised as a militia formation before the outbreak of World War I.

Today, it is a combined-arms formation of the Army Reserve.
"I was conscious I was coming into a role that had traditionally been filled by a part-time officer," Brigadier Garraway said.
"I expected I would have a balance of brigade work, as well as attending to other duties, such as Head of Corps of Infantry.
"But then the fires started."
For most of his command, Brigadier Garraway led NSW domestic ADF operations in response to a series of crises – from the bushfires and efforts to control the spread of the COVID-19 pandemic, to this year's floods on the NSW mid-north coast.
"I think it's fair to say that my time as Commander of the 5th Brigade turned out to be very different to what I had expected and what my commanders had also expected would be served up," he said.
Over the past 18 months, Brigadier Garraway led a joint force of up to several thousand permanent and Reserve Army, Navy and Air Force members, working closely with civilian agencies and the NSW Government led by Premier Gladys Berejiklian.
Ms Berejiklian praised Brigadier Garraway for his efforts.
"Brigadier Garraway made an outstanding contribution in supporting the citizens of NSW deal with the impact of catastrophic natural disasters and, of course, the pandemic," Ms Berejiklian said.
"He has led and represented the ADF with a high level of professionalism, competence and dedication for which, on behalf of the people of this state, we are deeply grateful."
His efforts saw him awarded the Conspicuous Service Cross in this year's Queen's Birthday Honours for "outstanding achievement in the application of exceptional skills, judgement and dedication as the Commander of Operation Bushfire Assist 2019-2020 and as Commander of Operation COVID-19 Assist".
"I was pleasantly surprised with the award. I hope it is seen as recognition of the efforts of the 5th Brigade organisation over a very busy 18 months," Brigadier Garraway said.
He said his appointment as Commander of the 5th Brigade had been a career highlight.
"Being part of a series of operations that have demonstrated the capability of the Reserves has been enormously satisfying, as has being able to provide such clear assistance to our own communities in a time of great need," Brigadier Garraway said.
"I've also taken great pleasure in the constant and consistent positive feedback from those outside of Defence about the conduct of ADF personnel involved in these operations."
While the time has come to leave the 5th Brigade, Brigadier Garraway will retain an active interest as Deputy Commander of the brigade's parent 2nd Division, as well as Joint Task Force 629, which is responsible for managing domestic operations nationally.
"I am looking forward to the new role and the challenges that will inevitably come my way," he said.
.

.

---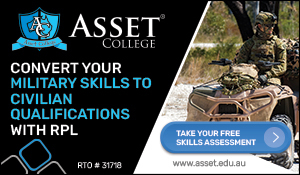 ...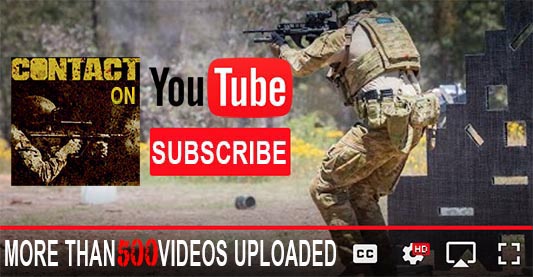 ---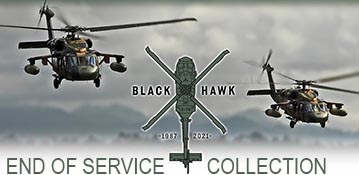 ...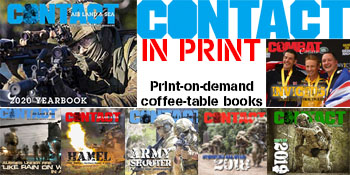 ---
.
.
Share the post "Fire, flood and COVID leader moving up a division"
3825 Total Views
2 Views Today