Fellow competitor conducts training camp

When former Navy aircraft technician, Andrew Wilkinson, was called upon to fill in for the regular coach, he couldn't let the side down – maybe to his own detriment.
CAPTION: Invictus Games competitor Trent Forbes receives training from Team Australia – Assistant swim coach Andrew Wilkinson at the Gold Coast Performance Centre. Photo by Leading Seaman Jayson Tufrey.
ADF Sport Cell and Veteran Sport Australia conducted a swimming training camp on the Gold Coast for the postponed Invictus Games The Hague 2020 competition, now rescheduled to April 2022 because of COVID-19.
Team swim coach Paul Shindler came down with a last-minute sniffle and was ruled out from attending. This required Mr Wilkinson, an accredited swim coach, to step up, while also preparing for his own triathlon the same weekend.
Current Invictus Games team member and assistant team swim coach, Mr Wilkinson said his role, normally, was to assist the coach in what he wanted to impart onto the team.

"With Paul, unfortunately unable to attend I get to take the team through drills, such as stroke technique, diving and tumble-turns. I also help them learn how to get the feel of the water, and what they might expect in competition," he said.
"It's important for the team to come together for training camps like this. They feed off each other and share these experiences as a team.
"It's also important for their morale and for them to be comfortable around people from different walks of life. Some of them can be a bit isolated back home.
"From what I've seen they've been working on their strokes – there's always room for improvement but they're well on track."
One of the purposes of this camp was to help rebuild swim team cohesion, after training interruptions because of the pandemic.
Mr Wilkinson said training with COVID-19 restrictions had made things challenging.
"It's made you think about how you conduct your training to get the most out of it," he said.
"You have to think about what you do at home and how that will help get you back into the pool and training again."
Mr Wilkinson said the power of recovery through sport was phenomenal.
"Being physical is so important for both mentally and physical health," he said.
"If you prove to yourself you can train day-in day-out, mentally, you are prepared for the day and you also feel better physically which then positively impacts on your life.
"I'm most looking forward to getting to The Hague and taking part in high-level competition again – I also can't wait to see the friends I have made in previous year's games."
On the last day of the camp, Mr Wilkinson competed in the 2021 Oceania Super Sprint Triathlon, held on the Gold Coast.
He admitted he didn't have the best preparation going into the event, compounded by a bout of the man-flu and a cycling accident which left him with stitches in the knee.
"I raced as hard as I could and gave the guys something to chase. I was also pleased with the timings on my swim legs as well," he said.
The camp was held from June 4-6 at the Gold Coast Performance Centre, which served as the official training venue for the 2018 Gold Coast Commonwealth Games.
The Invictus Games will bring together more than 500 competitors from 20 nations to compete in a series of adaptive sports. Events will be held across the The Hague over the course of a week.
.

.

---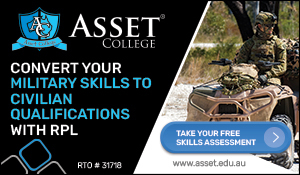 ...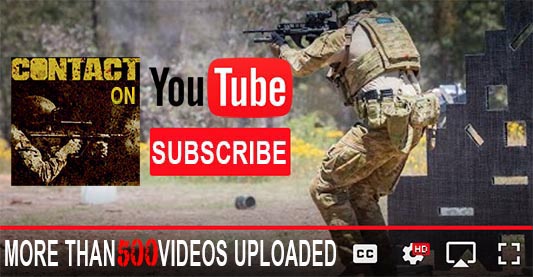 ---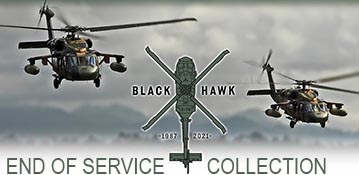 ...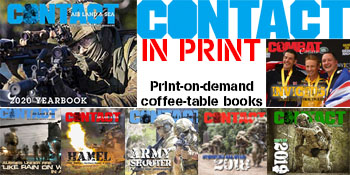 ---
.
.
1523 Total Views
2 Views Today