Recruits tour naval base in WA

Instead of just thinking about a career change, 44 potential new submariners have seized the opportunity to learn more about what a career in the Navy is all about.
CAPTION: (L-R) National Submarine Tour and Competition winners stand with Petty Officer Maritime Logistics-Chef Submarines Erol Williams from the Submarine Recruiting Team on HMAS Collins at Fleet Base West in Western Australia. Story by Carrie Robards. Photo by Chief Petty Officer Damian Pawlenko. 
This number included 12 winners of the National Submarine Competition and Tour, representing each state and territory, who joined submariner candidates in the recruiting pipeline to embark on a tour of naval base HMAS Stirling in Rockingham, WA, between April 14-16.
For Leading Seaman Simone Henare, from Defence Force Recruiting's Specialist Recruitment Team – Submarine, the tour presented the opportunity to share her love of the job with the potential future workforce.

"It was great to spend time with the winners and show them what it's like to be a submariner, often dispelling myths on what they think it's going to be like," Leading Seaman Henare said.
As well as touring a Collins-class submarine, the experience included the Submarine Simulation Centre, Weapons Training Simulation System, School of Ship Survivability and Safety and team-building activities.
"They also got to go on the simulator where they got to feel the motion of the submarine and have a bit of a drive, so that's probably been the highlight for a lot of the candidates," Leading Seaman Henare said.
Winners were chosen via a 'chose your own adventure' gamification experience based on an Exercise Rimpac mission scenario before responding in 50 words or less "What qualities have you got that would make you a great Navy submariner?"
One winner from the hundreds of entrants, Hugh D'Ament, answered that question by writing: "I can remain calm under pressure, adapt to changing circumstances, consider the possible outcomes, costs, and benefits of a plan before committing to one, and I realise that there is no such thing as a perfect plan. I also have a keen interest in naval and intelligence matters."
Nutrition science student Emilie Cardamone was also chosen to take part in the unique opportunity to experience a day in the life of a Navy submariner.
"I think life inside a submarine would have such a strong sense of camaraderie as everyone needs to work so closely together and depend on each other to succeed. I love the thought of being a part of such a strong and tight-knit team,"  Ms Cardamone said.
"Being a part of this experience has opened my eyes to so many opportunities and different career paths that would be possible for me. I've got a lot to think about."
Angel Walkington, a proud Indigenous woman from Adelaide, said she had wanted to join the ADF from a young age, taking inspiration from her family history of service within the ADF.
"Both my great-grandfather and uncle served in the ADF. I just recently learned that my uncle used Arabana language— the language of the Wongkanguru and Arabana people— to disguise important information during his time in Papua New Guinea with the Army," Miss Walkington said.
"I would love to have an impact like that in the ADF."
.

.

---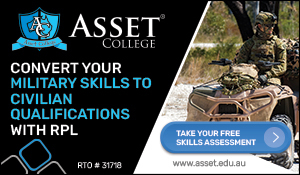 ...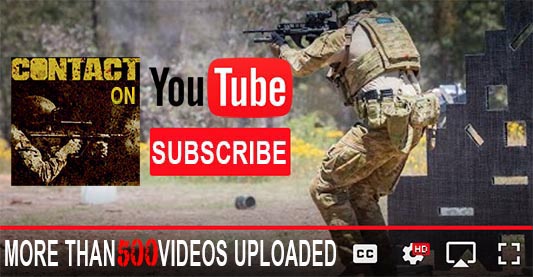 ---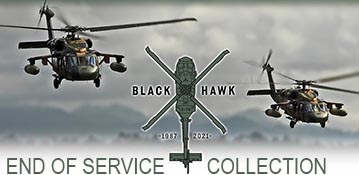 ...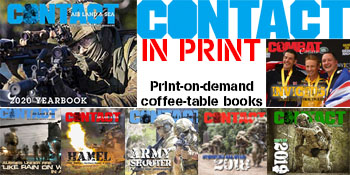 ---
.
.
1494 Total Views
4 Views Today