First Australian Space Commander

The ABC has reported that Air Vice-Marshal Catherine Roberts is to be appointed Australia's first Space Commander.
FILE PHOTO (2019): Head of Air Force Capability Air Vice-Marshal Catherine Roberts at No 34 Squadron. Photo by Corporal Veronica O'Hara.
She will take up a new role as commander of RAAF's Space Division in January next year.
The soon-to-be head of Space Division last year revealed her life-long passion for the final frontier in a video address to the Women in Leadership Digital Summit.
"In 1969, as a three-year-old, I watched on in awe as Lieutenant Armstrong descended the ladder of the lunar lander and uttered the first words ever spoken on the Moon," Air Vice-Marshal Roberts said.

"It was an incredible moment for humanity and millions of aspiring engineers that were probably created at that moment — I was no different."
Air Vice-Marshal Roberts' nomination as the first commander of Space Division has thus far only been reported by the ABC and has not been confirmed by Defence anywhere CONTACT has seen – but we have no reason to doubt the ABC's report.
Catherine Roberts graduated from No. 28 Course Engineering Cadet Squadron in 1986.
She completed her first posting as a maintenance engineering officer supporting flight test on CT4, PC-9, DC-3, Iroquois, Squirrel, Blackhawk, Mirage, Macchi, and F-111 at the Aircraft Research and Development unit.
She was posted to Headquarters Support Command as a logistics engineer during the introduction of the F/A-18A and B Hornet, and was responsible for a technical program to recover a Macchi MB326 aircraft post a wing failure in flight.
She was then posted as flightline and maintenance officer on F/A-18 Hornets at No. 77 and No. 481 Squadrons.
In 1997 she was posted to the UK for the Hawk Lead In Fighter project, and remained there until introduction of the Hawk into RAAF service in 2000.
After completing a Masters of Management at the Joint Command and Staff Course in 2001, she was posted to the Airworthiness Coordination and Policy Agency.
In this role Air Vice-Marshal Roberts received a Conspicuous Service Cross for her work in the Australian Defence Force airworthiness oversight of introduction of major aviation capabilities, establishing ADF operational airworthiness regulations and developing new airworthiness frameworks for charter and unmanned aircraft.
In 2005 Air Vice-Marshal Roberts was posted as the Assistant Air Force Adviser in London, managing RAAF members embedded in UK operations in Iraq and Bosnia and facilitating exchange of information with UK and European military and commercial organisations.
From 2007-2010 Air Vice-Marshal Roberts commanded the Systems Program Offices for F/A-18 Hornet and then for B300 and PC-9A.
She was lead negotiator for major sustainment contracts and was responsible for the rapid introduction of the 38 Squadron B300 interim light transport aircraft.
In 2011 she completed the Royal College of Defence Studies course in London studying International Policy and Strategy.
On return to Australia, she was posted to Director Enabling Capability Air Force Headquarters where she was responsible for development of Defence Capability Plan program management and capability realisation policies.
In 2013, Air Vice-Marshal Roberts was posted to the F-35A Joint Strike Fighter project, achieving government program approval in April 2014 and the introduction of the first two Australian aircraft into service at the Luke Air Force Base in Arizona in December 2014.
Air Vice-Marshal Roberts has been responsible for materiel acquisition and sustainment of Growler, Super Hornet, Classic Hornet and Hawk Lead-in Fighter.
In March 2016 Air Vice-Marshal Roberts was appointed Head Aerospace Systems Division responsible for acquiring and sustaining all of RAAF's fixed-wing assets.
Air Vice-Marshal Roberts was appointed as a Member of the Order of Australia in the Queen's Birthday Honours List for her exceptional service in the fields of aerospace acquisition and sustainment.
Air Vice-Marshal Roberts is the inaugural Head of Air Force Capability and is responsible for conceptualising and shaping the needs and future requirements of the Royal Australian Air Force.
Air Vice-Marshal Roberts and her husband Stuart have two children and she enjoys travelling, water/snow skiing, Aussie Rules and fishing – all with her family.
.

.
.

.

---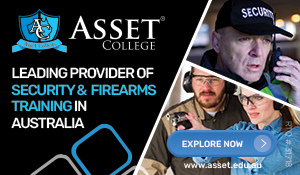 ...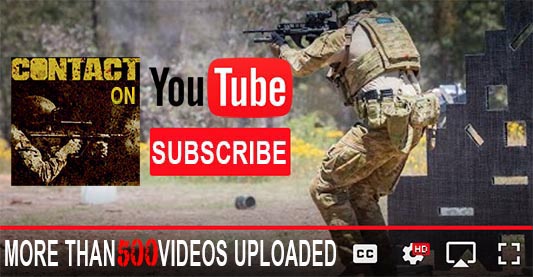 ---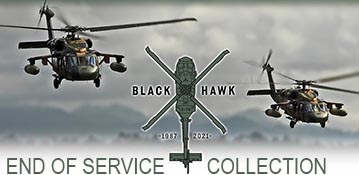 ...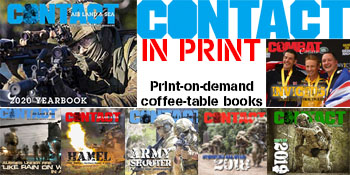 ---
.
.
2274 Total Views
2 Views Today