Losing locks to support a mate's daughter

A doctor's visit earlier this year to treat two-year-old Emilia for suspected hay fever spiralled into a trip to Westmead Children's Hospital and a leukaemia diagnosis.
CAPTION: Trooper Darius Kaveh-Ahangari has his head shaved as part of Shave for a Cure.
This left her dad, Trooper Darius Kaveh-Ahangari, and the rest of the family reeling.
"We thought we caught it early, but it turned out leukemia was in about 90 per cent of her blood," Trooper Kaveh-Ahangari said.
Having the aggressive T-cell acute lymphoblastic leukaemia, Emilia underwent 10 chemotherapy sessions, two blood transfusions, three bone marrow biopsies and lumbar punctures.

She is facing another two-and-a-half years of treatment, including chemo to kill off the cancer and maintenance chemo to keep it away.
Trooper Kaveh-Ahangari is a light cavalry scout with the 1st/15th Royal New South Wales Lancers, but any concern he had for not meeting his Reserve commitments while the family support Emilia was dismissed by his chain of command.
"They said 'family comes first. What can we do to help?'," he said.
"Everyone backed me straight away: 'What do you need? Can we mow your lawns? Do you need us to look after your son?'.
"A lot of the guys were telling me their blood type to donate if Emilia needed a bone marrow transplant."
While lawn mowing wasn't needed, the unit's transport non-commissioned officer, Corporal Jeffrey Small, organised for a large portion of the unit to chop their hair off as part of Shave for a Cure on March 9, including the officer commanding and the squadron sergeant major.
"I was driving on to the base that night and there were a lot more cars parked than I normally see," Trooper Kaveh-Ahangari said.
Bushmasters with Emilia's picture on the side were set up in the hangar.
Trooper Kaveh-Ahangari said about 70 per cent of the unit jumped in for the fundraiser.
"A couple of the girls also cut their hair short and donated the cut hair to a charity that makes wigs for kids," he said.
At the time of writing, the unit had raised almost $28,000, ranking them 12th of the teams in Australia participating in Shave for a Cure, with fundraising to continue until May 30.
"When they started fundraising, I thought if they could raise $2000, I would be excited, but every day I checked it, the amount had gone up by $1000 to $2000," Trooper Kaveh-Ahangari said.
Donations can be made online
.

.

---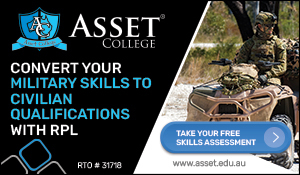 ...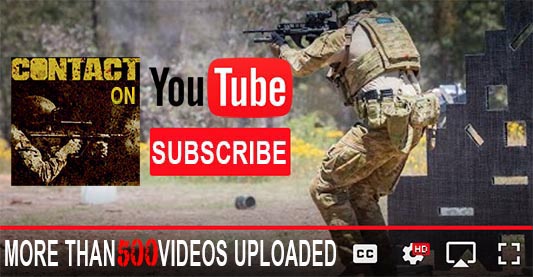 ---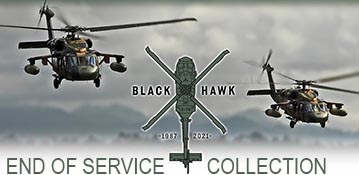 ...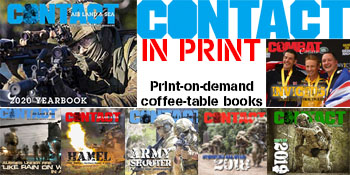 ---
.
.
1783 Total Views
2 Views Today