Frontline personnel vaccinated

ADF members working on the COVID-19 frontline were among the first Australians to be vaccinated against the coronavirus on 22 February.
CAPTION: Private Matthew Marsh receives his COVID-19 vaccine at Royal Prince Alfred Hospital in Sydney. Photos by ABIS Daniel Goodman.
In one of the most anticipated health campaigns, Corporal Boyd Chatillon and Lance Corporal Chris Oakes were vaccinated alongside the Prime Minister Scott Morrison and the Chief Medical Officer Professor Paul Kelly at Royal Prince Alfred Hospital in Sydney.
Both Army Reservists have served on Operation COVID-19 Assist since the start of the operation in March last year.

"Being the ninth person in the country to be vaccinated was a great privilege; I didn't feel a thing," Corporal Boyd said.
Lance Corporal Chris Oakes was the 18th Australian to receive the Pfizer vaccine.
"This will give us added protection on top of our existing COVID-safe practices, when we're working in the NSW hotel quarantine program," Lance Corporal Oakes said.
More personnel from the COVID-19 frontline are being vaccinated starting with a group from Army, Navy and Air Force who are receiving the first-of-two vaccines at Sydney's Royal Prince Alfred Hospital.
Like Corporal Boyd and Lance Corporal Oakes, Private Matthew Marsh has been working on the Operation since the start.
"I was initially a little nervous but the process today was smooth, the directions from the health workers were clear, and it took less time than I thought," Private Marsh said.
Leading Aircraftwoman Hannah Heaney, of RAAF Base Amberley, has been supporting the New South Wales hotel Quarantine Compliance Monitoring (QCM) program since the beginning of January.
"Receiving the vaccine wasn't painful at all – I was a bit nervous but I'd certainly recommend others receive the injection to better protect yourself, your friends and your workmates," she said.
In NSW, each person receiving the vaccine registers online. At hospital, they confirm their identity, answer some additional questions and have the opportunity to ask their own questions.
They are then taken into the vaccination room for their injection followed by half an hour in a recovery room before being allowed to leave.
Flight Lieutenant Dr Ewan Stewart said he wasn't nervous at all.
"As the COVID-19 Liaison Officer at RAAF Base Richmond I was impressed by the process and the staff here – the injection itself was no issue; we'll be back here in three weeks for the second dose," Flight Lieutenant Stewart said.
Commander of JTG 629.1 – Operation COVID-19 Assist in NSW – Brigadier Mick Garraway, said he was pleased the vaccination program had started.
"It will provide that extra comfort for personnel on the frontline, but the important thing is it's not a replacement for COVID-safe practices like social distancing and wearing PPE when appropriate," Brigadier Garraway said.
The ADF personnel were part of a wider group of frontline personnel receiving their vaccinations at Royal Prince Alfred Hospital including NSW Police, health care workers, paramedics and hotel cleaners.
.

.

---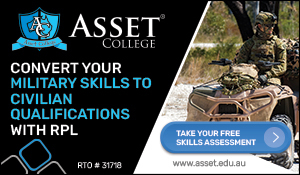 ...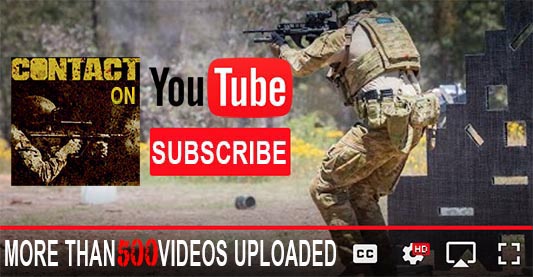 ---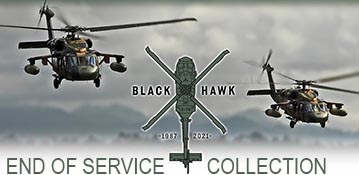 ...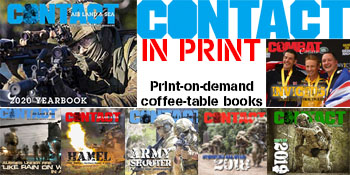 ---
.
.
3397 Total Views
2 Views Today