In the year of social distancing and working from home, 3rd Combat Service Support Battalion's mascot Corporal Toby Tebiass faced his own set of restrictions and time off base.
CAPTION: Mascot of the 3rd Combat Service Support Battalion Corporal Toby Tebiass. Photo by Sergeant Gayle Walkom.
Since enlisting in 2014, the red heeler dog has been known for his penchant for snacks, charming his fellow soldiers into handing over tidbits of food.
"If you went to the Wapiti café, Toby would be loitering there and battalion members would give him a little bit of their food," handler Corporal Joshua McFarlane said.
"Eventually everyone would feed him and there was no way to know how much he was actually eating."

That was until Toby's mates noticed him stacking on the kilos. At his peak, the dog weighed 30kg.
"He was about 10 kilos over what he should be for a dog his age," Corporal McFarlane said.
"It was just extra strain on joints that already had arthritis from when he was younger."
At the start of this year, Corporal Tebiass was put onto a tough new regime with Regimental Sergeant Major Warrant Officer Class 1 Kimberly Kiely appointing two new handlers, approving more off-base physical activity, directing regular vet checks and ensuring the handlers enforced portion-controlled meals to aid in his weight loss.
"Previously, he would remain at the unit and didn't really get off base, so he only really interacted with people, not other dogs," Corporal McFarlane said.
"This year, we've given him more of a family pet experience, taking him home, giving him time with other dogs and taking him for trips to the beach."
Almost a year into his new diet, Corporal Tebiass has lost a staggering 10kg and is at a healthier weight and loving life.
"You can tell he's happier," Corporal McFarlane said.
"He's a really big part of our unit.
"We make sure he is involved in all our unit activities, such as the Remembrance Day ceremony and birthday celebrations.
"He even attends promotion parades.
"He's a nice-natured and caring dog who always greets people with a bark and cheers them up."
Corporal Tebiass' dedication to his role has been unwavering, setting an example of resilience for his mates.
"He's so stoic. He's got some injuries that we the handlers and vet are working through, which he doesn't hide, but just keeps pushing through," Corporal McFarlane said.
"While a lot of our personnel are deployed on Operation COVID-19 Assist, there are some here who are unable to deploy, so Corporal Tebiass is happy to keep them in good spirits.
"Toby keeps turning up to work with a smile on his face and shows his determination to keep going."
Corporal Tebiass enlisted into the Army as a mascot to the 3rd Combat Service Support Battalion in 2014.
His name was selected to represent all the operational deployments the unit has sent members on: East Timor, Bougainville, Iraq, Afghanistan Solomon Islands and Somalia.
In 2016, Corporal Tebiass was promoted to lance corporal., then to corporal in 2018.
He has three handlers: Corporal Josh McFarlane, Corporal Morgan Higgins and Private Stephen Thorpe.
.
.
.
. 
.

.
.

.

---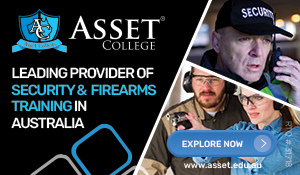 ...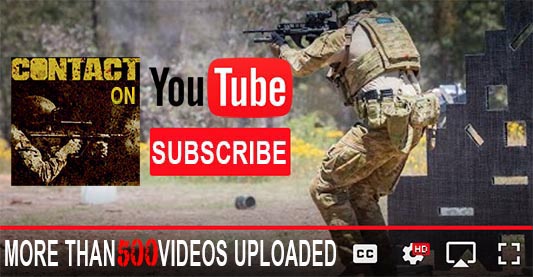 ---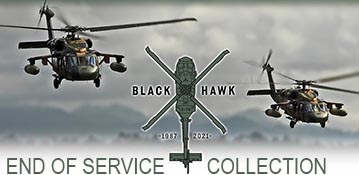 ...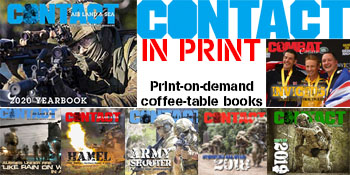 ---
.
.
3745 Total Views
4 Views Today