Former SF major attacks CDF over unit citations
Share the post "Former SF major attacks CDF over unit citations"

A retired special-forces officer hit out at his former boss, CDF General Campbell, today for his "most disgusting demonstration of senior leadership".
CAPTION: Former commandos Heston Russell and Scott Evenett prepare to lay a wreath at the Australian War Memorial. Screen grab from supplied video.
Retired special-forces officer Heston Russell and fellow retired special-forces veteran Scott Evennett addressed media and paid their respects this morning to their fallen comrades at the special-forces memorial plaque at the Australian War Memorial.
This comes after former Defence Force chief Chris Barrie called for exhibits relating to the SAS in Afghanistan to be taken off display at the AWM – and after the Brereton report recommending the revocation of Meritorious Unit Citations from all 3000-plus special-forces personnel who deployed with the Special Operations Task Group in Afghanistan.

Channel 10 News report on today's activity at the AWM

Mr Russell said the Brereton report was branding thousands of honourable soldiers who dedicated years of service and sacrifice to noble duty as presumed guilty over the alleged actions of a few and despite the presumption of innocence in our legal system.
"I am calling for common sense and respect to prevail in the treatment of soldiers who are not part of the investigation and to put a hold on any sanction until charges – which are yet to be laid – are decided by the courts," Mr Russell said.
"Today I visited the commemorative plaques of special-forces members who have paid the ultimate sacrifice for their country and now stand to lose their citations as they are being punished because of these allegations.
"The families of our fallen heroes face the prospect of having honours stripped from their loved ones and their ultimate sacrifice reduced to scandal."
Speaking to TV news crews at the AWM, former Major Russell took a serious swing at his former boss, CDF General Angus Campbell, for wearing a Distinguished Service Cross for his command of Australians in action, including the Special Operations Task Group, during the time of the alleged war crimes.
"To then turn around and say via this report that he was unable to exercise effective command and control and to abdicate his command responsibility down to senior NCO, junior NCO and soldier level…
"…that's not the sign of a leader – that is the sign of a politician – and that is one of the most disgusting demonstrations of senior leadership.
"That has made me very disappointed to call myself a military veteran and leader in this whole situation."
Heston Russell recently launched the veteran lobby platform Voice of a Veteran.org and has instigated a petition lobbying to prevent the Meritorious Unit Citation being revoked for all Special Operations Task Group personnel.
.
.
.
.
.

.

---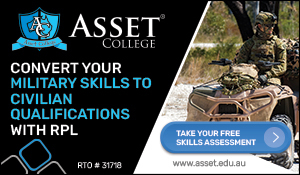 ...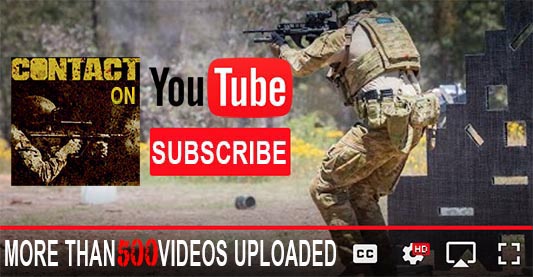 ---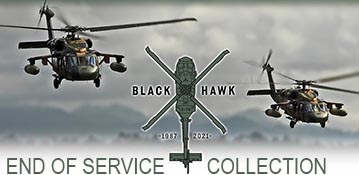 ...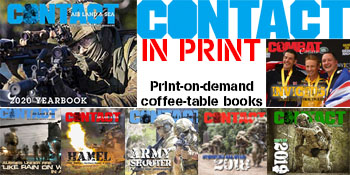 ---
.
.
Share the post "Former SF major attacks CDF over unit citations"
6801 Total Views
1 Views Today