Australia's finest warship commissioned at sea
Share the post "Australia's finest warship commissioned at sea"

The Royal Australian Navy has welcomed its newest ship into the fleet with the first commissioning of an Australian warship at sea since World War II.
CAPTION: Commanding Officer HMAS Sydney (V) Commander Edward Seymour salutes his crew inside Jervis Bay, NSW, following the ship's commissioning ceremony at sea. Photo by Petty Officer Tom Gibson.
HMAS Sydney was commissioned off the coast of New South Wales yesterday.
.

The official ceremony marked the moment the 147-metre-long air-warfare destroyer became one of Her Majesty's Australian Ships.
During the ceremony Sydney's first Commanding Officer Commander Edward Seymour read the ship's commissioning order before the Australian white ensign was hoisted, signifying completion of the commissioning.
Commander Seymour said he was proud to lead the ship's company and carry forward the legacy of previous Australian warships that carried the name.
"It isn't often in a naval career that you are part of commissioning a brand new warship, but to do so at sea and carrying the significant legacy behind the name Sydney, is a special feeling for the entire ship's company," Commander Seymour said.
"A lot of hard teamwork has led us to this moment of bringing a world-class warship into the fleet and we're eager to now prove what Sydney can do.
"She brings an outstanding, Australian-built air warfare capability over an exceptional range and gives Navy a surface combat capability like never before."
Chief of Navy Vice Admiral Michael Noonan said that as the fifth warship to bear the name, HMAS Sydney (V) inherited an important legacy.
"Sydney was technically upgraded during her build to integrate the MH-60R 'Romeo' Seahawk submarine-hunting helicopter and her close-in weapons systems, making her Australia's most lethal ship," Vice Admiral Noonan said.
"She is designed to protect task groups by providing air defence to accompanying ships, in addition to land forces and infrastructure in coastal areas, and self-protection against missiles and aircraft."
Sydney is the last of three Hobart-class vessels built for Navy at Osborne in South Australia and is based on the Navantia F100 frigate design.
She is equipped with advanced combat systems, providing the ship with layered offensive and defensive capabilities to counter conventional and asymmetric threats.
HMAS Sydney will now undergo her test and evaluation period where she will integrate into the fleet and Navy personnel will develop their proficiencies with her cutting-edge Aegis combat system.
Sydney and her sister ships, Hobart and Brisbane, are based at Garden Island in Sydney.
The first and possibly only other RAN vessel to be commissioned at sea was HMAS Matafele, a 186-ton World War II stores carrier commissioned on 1 January 1943 in Papuan waters.
HISTORY (modified from a US Navy web page): 
The act of placing a ship in commission marks her entry into active Navy service.
At the moment when the commissioning pennant is broken at the masthead, a ship becomes a Navy command in her own right, and takes her place alongside the other active ships of the fleet.
This ceremony continues a tradition centuries old, observed by navies around the world. The act of commissioning in Australia, the USA and several other countries is derived from British naval custom.
Once in commission, the commanding officer and crew are entrusted with the privilege and responsibility of maintaining their ship's readiness in peace, and of conducting successful operations at sea in time of war.
In their simplest form, ship commissionings are military ceremonies where the prospective commanding officer comes on board, calls the crew to quarters, and formally reads the orders appointing him to command. He then orders the ensign and the commissioning pennant hoisted, signifying the exact moment the ship is deemed to be commissioned – and the first entry in the ship's deck log records this..
.
.
EDITOR'S NOTE: Just for the record – Minister for Defence Linda Reynolds announced HMAS Sydney's commissioning the day after occurrence, in glowing terms as a Morrison Government propaganda piece (which CONTACT deleted).
.
.
.
.
.

.
.

.

---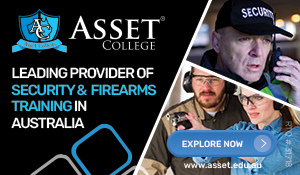 ...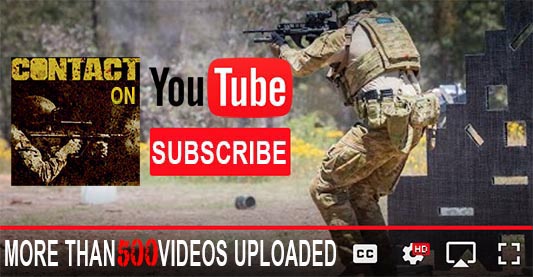 ---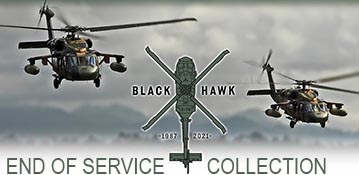 ...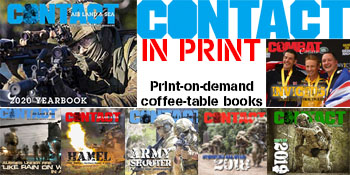 ---
.
.
Share the post "Australia's finest warship commissioned at sea"
8413 Total Views
1 Views Today