New air-drop gear successful in Antarctica

A RAAF No. 36 Squadron C-17A Globemaster transport aircraft and crew used new airdrop technologies to deliver payloads to Casey Station in Antarctica on 27 January 2020.
CAPTION: A Royal Australian Air Force C-17A Globemaster airdrops a Joint Precision Aerial Delivery System (JPADS) load near Casey Station in Antarctica for Operation Southern Discovery. Story by Mark Horstman and Eamon Hamilton.
Deliveries included Low-Cost Aerial Delivery System (LCADS), which employs reusable parachutes and rigging that is cheaper than existing aerial delivery equipment; and, Joint Precision Aerial Delivery System (JPADS), whereby the payload uses a combination of steerable parachutes and GPS-guidance to achieve high levels of accuracy on a drop zone.
This week's airdrop mission saw the C-17A departing Hobart International Airport for a non-stop 7000-kilometre round trip, supporting the Australian Antarctic Division (AAD) as part of Operation Southern Discovery.
Airdrop missions to Antarctica will allow Defence to support and resupply AAD expeditions further into Antarctica, especially to areas without a runway.

The airdrop mission also validated techniques for resupplying future AAD convoys that may need to establish new drop zones as they travel.
By airdropping fuel, food, water and spares that cannot be carried by the convoy on the entire journey, AAD scientific expeditions can project over greater distances across the frozen continent.
To do this, Air Force's No. 86 Wing provided training for AAD staff to serve as a drop zone 'ground party', able to call in an aircraft to a dynamic drop zone.
Preparing AAD staff for this role required briefing and pre-mission coordination with No. 86 Wing planners.
Dynamic drop zones are normally supported by ground parties staffed by Defence specialist personnel, such as Joint Terminal Attack Controllers (JTAC) or Combat Control Teams (CCT).
While LCADS is nominally a disposable parachute, AAD staff will manage it appropriately to ensure protection of the local environment.
Using normal Container Delivery Systems (CDS) procedures, each LCADS bundle can deliver up to one tonne of supplies or equipment.
A single pass by a C-17A can deliver up to 40 tonnes of LCADS stores.
For the airdrop in Antarctica, the C-17A crew delivered both High Velocity and Low Velocity LCADS parachutes from a range of altitudes.
This provides Air Force with different delivery options depending on weather and local terrain.
The airdrop in Antarctica also delivered an example Joint Precision Aerial Delivery System (JPADS), which employs GPS-guidance to steer a parachute to a drop zone.
This allows a C-17A to deliver payloads from greater altitudes and at stand-off distances.
"Remarkably, the precision-guided parachute was dropped from 10,000 feet at a speed of 270km/h and landed its cargo of foodstuffs within 30m of the target," Mr Filipowski said.
JPADS provides another option to resupply remote deep field camps, tractor trains on inland traverses, or vessels stranded in sea-ice when LCADS is not preferred.
Air Mobility Training and Development Unit (AMTDU) at RAAF Base Richmond prepared the loads with augmentation from Australian Army's 176 Air Dispatch Squadron.
AMTDU Commanding Officer Wing Commander Cameron Clark said it included sterilising workspaces where loads were prepared.
"The pristine nature of the Antarctic environment demands the highest standards of bio-security must be met" Wing Commander Clark said.
"AMTDU has partnered with the AAD to develop world's best practice for delivering cargo to sensitive environments.
"These loads included fresh food stocks for Casey Station, as well as spare parts such as tyres for forklifts."
As is practice for all Operation Southern Discovery airdrop missions, environmental observers located at nearby protected areas reported no disturbance to wildlife.
The parachutes and loads were recovered by a team of expeditioners from nearby Casey research station.
No. 86 Wing Executive Officer Wing Commander Dean Bolton initiated this airdrop mission to ensure techniques were validated ahead of future AAD convoys.
"No. 86 Wing used this as an opportunity to validate existing procedures for No. 36 Squadron C-17A crews," Wing Commander Bolton said.
"Safe and accurate aerial delivery is a core skill for any airdrop crew however we rely on accurate information from ground party personnel.
"This mission tested integration between the AAD and multiple Defence units, proving dynamic resupply to an underway AAD convoy is achievable.
"The ability for AAD personnel to identify then communicate a drop zone to an airborne C-17A was an important element of this."
By using new airdrop equipment such as LCADS and JPADS on the 27 January mission, Defence and AAD were also able to inform future resupply missions to the Antarctic.
"The simplified load recovery and disposable LCADS parachutes will provide greater flexibility to the AAD's science mission," Wing Commander Bolton said.
.
.
.
.
.

.

---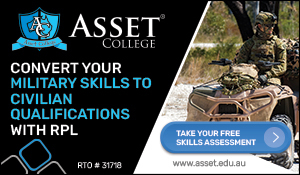 ...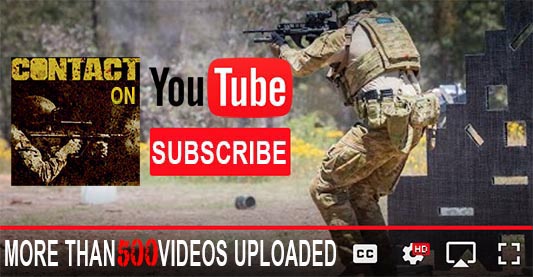 ---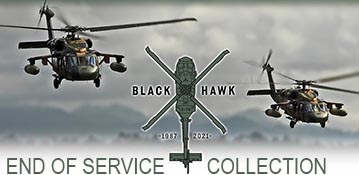 ...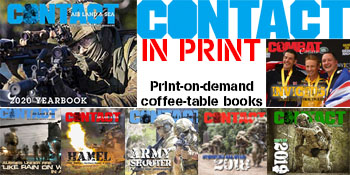 ---
.
.
2894 Total Views
3 Views Today