Op Bushfire Assist – 20 January UPDATE

Updated at 8am 21 January 2020
CAPTION: Major Francis Fabilia, a Deputy Supply Officer from Port Moresby, says, "It's a privilege to be given the opportunity to assist, especially as Australia is usually responding to our disasters. I'm honoured to come over here and return the favour".
RELATED STORIES: Operation Bushfire Assist 19-20
While widespread rain has brought most fires under control (many still actually burning), and the the mix of rain, ash and mud has also made many cleanup tasks somewhat messier – the ADF and its overseas friends continue their civil-support efforts across fire affected areas.

The bushfire crisis is the Australian Defence Force's main effort.
More than 6500 ADF personnel are supporting Operation Bushfire Assist. This includes about 3000 reservists.
ADF efforts are also being supported by more than 350 international military representatives.This includes 90 New Zealand Defence Force members, 100 Papua New Guinea Defence Force members, almost 50 Republic of Singapore Air Force members and 70 Japan Self-Defense Force members and and 54 Republic of Fiji Military Forces.
Detailed support
Victoria – Joint Task Force (JTF) 646
Recent activity
Thirty-one locals and relief agency personnel were flown back to Mallacoota on January 20 on ADF aircraft. Flights to return other evacuated residents will continue..
Poor weather affected operations over past 48 hours. JTF 646 assisted with minor flood prevention tasks in some areas.
Republic of Fiji Military Forces continue their induction at Puckapunyal. Once this is complete they will start road clearance tasks in the Orbost region.
Poor weather conditions in parts of Victoria may impact ground operations. These activities will resume once weather conditions change..
Papua New Guinea Defence Force (PNGDF) engineers are working with ADF members to clear roads in Omeo.
Ongoing support
JTF 646 is providing logistics and transport assistance to Emergency Services in Tallangatta and Corryong.
Fodder is being delivered to areas of need, and route clearance through coastal and alpine areas continues.
Support is being provided to evacuee camps, Department of Human Services (DHS) recovery centres and emergency service personnel.
Army teams are continuing to clear the Princes Highway and surrounding roads to enable essential supplies to be delivered to isolated communities and emergency services.
Defence is working with the Victorian Government to return up to 500 residents to Mallacoota via Air Force fixed-wing aircraft from Melbourne and East Sale. ADF support to Mallacoota continues.
Army engineers are clearing the Princes Highway and surrounding roads to enable essential supplies to be delivered to isolated communities and emergency services.
Teams are conducting clearance tasks near the Victorian and New South Wales border. Engineering personnel and equipment are also supplementing state capabilities to clear and reopen roads in fire affected areas of Victoria.
Air support
Two Australian and two Singaporean CH-47 Chinook helicopters are operating from RAAF Base East Sale to provide support to firefighting operations and humanitarian assistance to remote and isolated communities. Other ADF aircraft are providing support as needed from around the country.
Air traffic controllers are providing a flight information service at the Bairnsdale Airport to support local authorities to manage the high volume of air traffic at the airport.
A P-8A Poseidon aircraft is regularly conducting reconnaissance flights over fire-affected areas, and the following aircraft are conducting support flights: a C-17A Globemaster from RAAF Base Amberley, two C-130J Hercules from RAAF Base Richmond and three C-27J Spartans from RAAF Base East Sale.
Health and pastoral support
Air Force is operating a medical facility at RAAF Base East Sale and providing pastoral care to support Joint Task Force operations. Each JTF is staffed with appropriately credentialed mental health professionals to provide proactive and reactive mental health support.
UAS support
A Small Unmanned Aerial System (Wasp) is based at RAAF Base East Sale to conduct reconnaissance operations in support of JTF 646.
New South Wales and Australian Capital Territory – Joint Task Force (JTF) 1110
Recent activity
An ADF Aboriginal Liaison officer is conducting community engagement in Batemans Bay..
A health team and Army veterinarian are assessing environmental health and animal issues in Batemans Bay, Bega, Cooma and Tumbarumba.
Army engineers are helping to plan the reconstruction of a damaged roof at Mogo Zoo on the NSW south coast.
Army personnel are helping to clear vegetation around the Canberra Deep Space Communication Complex at Tidbinbilla.
Army personnel completed their support to the Bega Woodchip Mill.
Potable water transport continues within Greater Hume Council and Snowy Valleys – providing 40,000 litres per day to the community.
HMAS Choules is in Sydney until January 22 to collect more provisions and relief supplies.
Ongoing support
ADF teams are helping to restore a radio station near Glenbogen in the Bega Valley.
Army personnel continue clear routes in the Snowy Monaro Regional Council area..
Civil Military Cooperation personnel are working in Tumut, Taree, Nowra, Cooma, Bombala, Bega, Richmond and Canberra.
Chaplains are operating in Bega, Cobargo, Cooma, Eden, Singleton, Tumbarumba, Batlow and Kiah.
ADF teams continue to support distribution centres in Batemans Bay, Lake Conjola, Milton, Shoalhaven and Cobargo.​​​​​​.
Consolidation of fodder and hay for the non-government organisation South Coast Rural Relief is ongoing.
Support to the distribution of food aid and donated goods continues in Batemans Bay, Lake Conjola, Milton and Shoalhaven.
JTF 1110 continues to support catering efforts, providing 1100 meals a day to civil and military personnel at the Bega Evacuation Centre..
Support continues around the Canberra and Tumut area with clearance, logistics, medium and heavy plant tasks and driver support to the RFS.
Primary health care team support is being provided in Tumbarumba, Bega, Braidwood, Bucketty and HMAS Albatross.
Two Fleetliner fuel tankers around Holbrook are providing 120,000 litres a day to local communities.
Accommodation and meals are being provided at HMAS Albatross.
Air support
MRH-90 Taipan, MH-60R Seahawk and EC-135 helicopters are conducting fire mapping, surveillance, and search and rescue support operations supporting the RFS throughout the Hunter, Greater Sydney, Illawarra, ACT and southern regions..
Recovery operations
The ADF is providing personnel and equipment to undertake initial recovery tasks as identified and assessed by the NSW Government, based on advice from specialist ADF advisers. These tasks are in Tamworth, Wollondilly, Nowra, Mudgee, Maitland and Wingecarribee.
Health and pastoral support
Army has established a medical facility at Holsworthy Barracks and is providing pastoral care to support JSF operations.
Liaison
NSW Police has assigned Assistant Commissioner Michael Willing to Joint Task Force 1110 to strengthen communication and coordination with the ADF
Army support teams have been liaising with communities in Wagga Wagga, Tumut, Holbrook, Cooma, Jindabyne, Tumbarumba, Jingellic, Bega, Bermagui and Eden.
South Australia and Tasmania  – Joint Task Force (JTF) 1111
Recent activity
Teams continue to distribute water to the Kangaroo Island and Adelaide Hills areas.
JTF1111 continues to support SA Water, SA Health, State Emergency Service (SES) and Country Fire Service (CFS) infrastructure.
Teams are assisting with livestock burial and treatment, route and fencing clearance, clearing felled trees and providing support for SA Water and SA Power networks.
Ongoing support
ADF personnel are working with the Lobethal Recovery Centre, which is providing emergency relief and support to residents in the Adelaide Hills and Cudlee Creek areas.
An Australian Army catering detachment is helping to feed personnel conducting support tasks on Kangaroo Island.
Water distribution will continue in the Adelaide Hills.
Army support teams are disposing of deceased livestock and wildlife on Kangaroo Island. Support continues for fire containment tasks, equipment provisions, road clearance and fence repairs, removing fallen trees and replacing roadside markers.
Soldiers and chaplains are supporting vulnerable or at-risk members of the community, including farmers and vineyard owners.​​​​​​​Air support
P-8A Poseidon maritime patrol aircraft continues to conduct reconnaissance flights over fire-affected areas in New South Wales, Victoria and South Australia. This aircraft is operating from RAAF Base Edinburgh, South Australia.
Defence base support
There is no accommodation being provided to displaced civilians of Defence establishments, although the following bases are prepared to provide short-term emergency accommodation as an overflow option if evacuation centres are full.
RAAF Base East Sale , RAAF Base Williams, Latchford Barracks, RAAF Base Edinburgh, RAAF Base Richmond, RAAF Base Williamtown, RAAF Base Wagga, HMAS Harman.
International assistance
The Government of Japan has provided two C-130 Hercules aircraft and associated personnel. The Japan Self-Defense Force aircraft are based at RAAF Base Richmond. The JSDF flew its first C-130 mission supporting operations on Kangaroo Island on January 19. The team delivered cargo and personnel in fire-affected areas such as Kingscote. The C-130 will move equipment between Kingscote and RAAF Edinburgh today.
The Republic of Fiji' has provided a platoon of around 50 engineers, who will work alongside ADF personnel operating out of East Gippsland.
The New Zealand Defence Force and the Singapore Armed Forces are providing support through military assets and personnel.
The Papua New Guinea Defence Force has provided 100 light engineers who are working with JTF 646.
.
.
.
.
.

.

---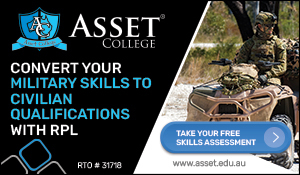 ...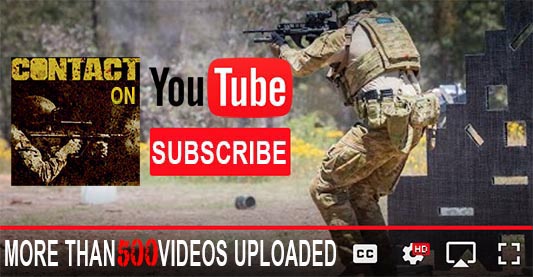 ---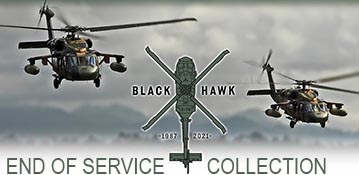 ...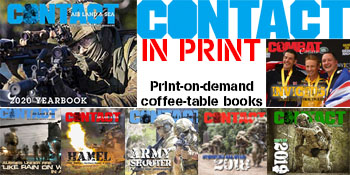 ---
.
.
3575 Total Views
2 Views Today