Special ground assistance for air-evac of Mallacoota
Share the post "Special ground assistance for air-evac of Mallacoota"

A Combat Control Team from No. 4 Squadron was instrumental in supporting bushfire relief flights to the stranded community of Mallacoota in Victoria.
CAPTION: A 4 Squadron combat controller assists with the evacuation of civilians and the departure of Defence assets from Mallacoota airfield. Photo by Squadron Leader Chris Sharp Story by Eamon Hamilton.
RELATED STORIES: Operation Bushfire Assist 19-20
Arriving on January 5, the four-person team enabled the evacuation of more than 500 people from the town's small airfield, supporting 70 aircraft sorties and the delivery of more than 20 tonnes of supplies and equipment.
Ordinarily, CCTs are deployed to the frontline as a link between ground forces and aviation units, according to No. 4 Squadron Flight Commander, Squadron Leader C.

"A CCT is comprised of Combat Controllers who have specialist skills in reconnaissance, assault zone control,  survey and management of an airfield," Squadron Leader C said.
"They provide a range of capabilities including determining the serviceability of airfields for aircraft operations, providing meteorology observations and coordinating multiple aircraft arriving in a short period of time."
Many of these skills translate directly into supporting humanitarian assistance and disaster relief missions, especially at airfields with little or no support infrastructure.
This proved to be the case at Mallacoota on New Year's Day, after devastating bushfires tore through National Parks in eastern Victoria and left thousands of people isolated.
To evacuate the stranded population and provide emergency supplies and equipment, Defence deployed HMAS Choules and a number of aircraft units to Victoria.
As the scale of support required at Mallacoota Airfield became clear, No. 4 Squadron was engaged to provide a CCT that would help coordinate relief efforts on the ground.
"Within 20 hours of being recalled, No. 4 Squadron had a four-person CCT deployed in support of bushfire relief operations in Mallacoota," Squadron Leader C said.
"We deployed to Mallacoota Airfield to provide an initial 24-hour shift at a remote landing zone.
"That extended into the team spending a total of 96 hours on site."
At Mallacoota, the CCT provided support often taken for granted at other airfields – including terminal and weather information, aircraft parking management, and marshalling.
"The team also provided command, control and liaison between the Joint Task Force and the local emergency services, Squadron Leader C said.
"This helped to coordinate evacuees out of Mallacoota, and logistics requirements for the town."
Mallacoota's airfield has two runways – one constructed with an asphalt surface, the other unsurfaced – and typically only supporting light aircraft movements throughout the year.
The relief efforts saw several missions by Air Force C-27J Spartans each day, along with CH-47 Chinooks from the Australian Army and Republic of Singapore Air Force.
Army S-70A Black Hawks and MRH90s Taipans were also used to support the evacuation, along with King Air 250 Air Ambulances and AW139 search and rescue helicopters from CHC.
This has required the CCT to continue to observe the condition of the runways, parking apron, and where able, conduct minor repairs to the surfaces.
"The CCT provided ongoing airfield assessments, and arranged tactical airfield lighting to be used in low-light night conditions," Squadron Leader C said.
To provide accurate weather data, the CCT had to cut a padlock and security chain on weather observation equipment at the airfield in order to install fresh batteries.
"The Bureau of Meteorology weather station at Mallacoota was unserviceable due to a loss of mains power and depletion of its emergency batteries," Squadron Leader C said.
"CCTs provided critical weather observations to enable rotary and fixed-wing aircraft planning and operations.
"Upon delivery of specialist supplies, the CCT restored battery power to the weather station and the promulgation of essential flight data for civilian and military aircraft operations."
The support from No. 4 Squadron has been welcomed by other Defence units.
Squadron Leader Mark Seery, who led the No. 35 Squadron detachment of C-27J Spartan at RAAF Base East Sale, said the CCT's work was invaluable.
"This is the first time we've worked on such a large scale with other Defence units, including a Combat Control Team and Mobile Air Load Team, on a disaster relief mission," Squadron Leader Seery said.
"No. 4 Squadron has been instrumental in providing passenger coordination and direction for aircraft movements at Mallacoota, and assisted with pretty much any specialist support needed at Mallacoota.
"The more efficient we were at Mallacoota, the quicker we could turnaround and fly another mission back from East Sale."
For the CCT members on the ground however, the opportunity to engage with a community during a disaster operation has given fresh perspective on the work they do.
The Combat Control Team leader at Mallacoota, Flight Lieutenant T, said the team was proud of the work it had done in support of the community.
"Living and working with the local community in Mallacoota has been incredibly rewarding," Flight Lieutenant T said.
"Their resilience and good humour in the most challenging of circumstances is a testament to the strength of their community."
.
.
.
.
.

.
.

.

---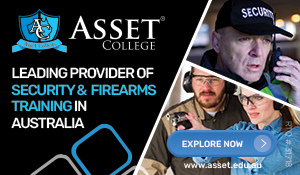 ...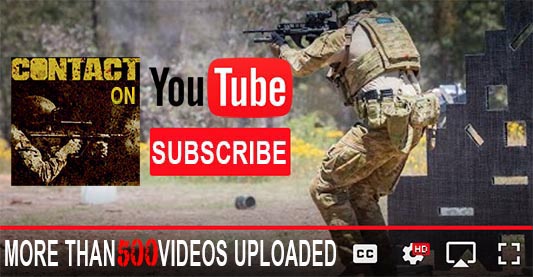 ---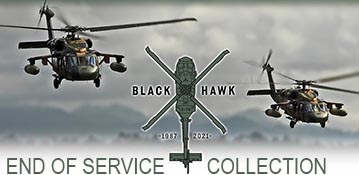 ...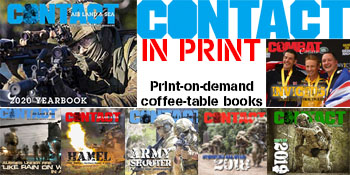 ---
.
.
Share the post "Special ground assistance for air-evac of Mallacoota"
2413 Total Views
1 Views Today