Spartan and crews pushed to limits in nightmare conditions
Share the post "Spartan and crews pushed to limits in nightmare conditions"

Despite heavy smoke and poor visibility, C-27J Spartan crews from No. 35 Squadron made essential contributions to airlift missions during the bushfire crisis.
CAPTION: Royal Australian Air Force C-27J Spartan pilots from No. 35 Squadron work in arduous conditions as they approach Mallacoota, Victoria, on a bushfire-evacuation sortie. Photo by Flight Lieutenant Luke Georgeson. Story by Eamon Hamilton.
RELATED STORIES: Operation Bushfire Assist 19-20
In response to the New Years' Eve bushfires that tore through national parks in eastern Victoria, cutting off the coastal town of Mallacoota, No. 35 Squadron sent three C-27J Spartans and a detachment of 34 personnel to RAAF Base East Sale to work alongside Defence units and state agencies as part of Operation Bushfire Assist.
Their missions included delivering supplies and specialist personnel into Mallacoota, and evacuating members of the civilian community.

The mission to Mallacoota was also supported by Australian Army Chinook, MRH90 and Black Hawk helicopters, contracted search-and-rescue helicopters, and the Royal Australian Navy's HMAS Choules.
The first Spartan landed in Mallacoota on the evening of January 3 and evacuated 25 people, but heavy smoke thwarted the first attempts to land in Mallacoota the following day.
Video of a Spartan crew flying through an eerie red glow generated by the smoke garnered international media attention.
Improved conditions on January 5 allowed Defence aircraft to evacuate 381 people, with eight Spartan missions carrying out 243 people.
This included 73 children and 15 infants, along with 13 dogs and three cats.
By 8 January, the Spartan detachment had carried 472 people and nearly 18 tonnes of cargo and supplies.
This included generators and diesel bladders flown into Mallacoota to help provide power for the community.
Flights have also delivered disaster-relief specialists, including health and medical personnel.
C-27J Spartan pilot with No. 35 Squadron Flight Lieutenant Sean Joyce said the biggest challenge to the mission had been the smoke from the bushfires, and the weather.
"Initially all the smoke that was being blown in from the fires in the vicinity of Mallacoota was making it very difficult to land at the airfield," Flight Lieutenant Joyce said.
"A cold front also came through and brought in some associated cloud and rain as well, which made it even more challenging."
Even with a forecast of heavy smoke and poor weather, Spartan crews launched on missions on the chance that visibility around Mallacoota would be good enough for a quick landing.
"We've been really well prepared – we built up as many different approach options for getting into Mallacoota as we could," Flight Lieutenant Joyce said.
"But I don't think any of the crew on board have encountered conditions like this before.
"On some days the visibility has been down to 500m or less, when you wouldn't even attempt to get in.
"We were using all of the tools we have available – but, on some days, none of those were good enough.
"On other days, we made it in, and worked a full crew duty day just to get as much as we could in and out of Mallacoota."
They even flew an extended crew duty day on 5 January, allowing an additional 90 people to be flown out of Mallacoota before bad weather closed in on the following days.
While the flight from Mallacoota to East Sale takes less than an hour, Spartan crews did what they could to make the trip enjoyable for passengers.
This included providing children with lollies supplied by the Australian Red Cross, along with poppers and colouring-in books donated by the local community.
"It's pretty clear to us that they've been through a lot, but once they're able to get on the plane and get airborne, and they know they're being evacuated to a safe part of the community, they're pretty relieved," Flight Lieutenant Joyce said.
"They're really glad to get all the help."
Flying into small regional airfields is a mission that plays to No. 35 Squadron's strengths with the C-27J Spartan.
"We have a smaller physical footprint than larger transports, so we can have multiple aircraft on the ground at Mallacoota at the same time as other assets like Chinooks and Black Hawks," Flight Lieutenant Joyce said.
Mallacoota Airfield has two runways – one asphalt, the other unsurfaced – measuring approximately 1km long.
On these missions, the Spartan is able to take approximately 30 passengers or up to 2700kg of cargo.
No. 35 Squadron's Detachment Commander at RAAF Base East Sale Squadron Leader Mark Seery said crews carefully managed the Spartan's weight, fuel and tyre pressure when operating from Mallacoota.
"What you don't want to do is land on a runway and put any holes in the surface or damage it in any way so that other aircraft can't use it," Squadron Leader Seery said.
"No. 35 Squadron has been landing on the unsurfaced dirt runway, and taking off on the sealed runway.
"Our light footprint has made us really effective in operating from Mallacoota."
The Spartan's work has been made easier by a No. 4 Squadron Combat Control Team delivered to Mallacoota on January 5 to help coordinate passengers for the Spartans, provide weather and airfield information, and assess the condition of the runways.
"There are no weather reports available from Mallacoota, so a Combat Control Team from No. 4 Squadron has been providing us those reports each day," Squadron Leader Seery said.
"This is the first time we've worked on such a large scale with other Defence units, especially a Combat Control Team and Mobile Air Load Team, on a disaster relief mission."
.
.
.
.
.

.
.

.

---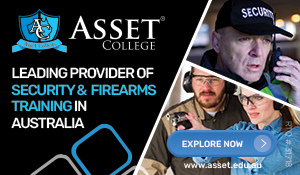 ...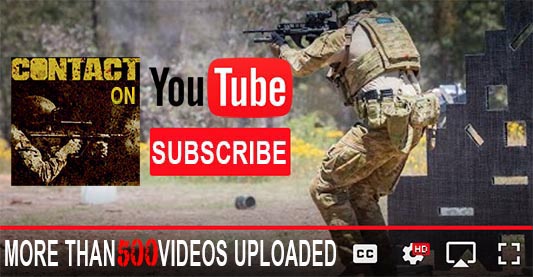 ---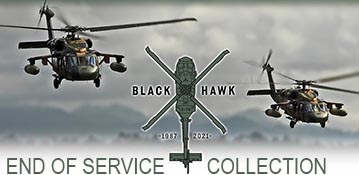 ...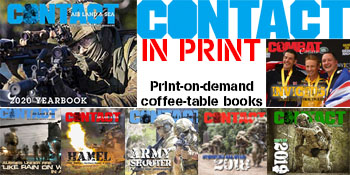 ---
.
.
Share the post "Spartan and crews pushed to limits in nightmare conditions"
2666 Total Views
1 Views Today