3000 Reservists deploying on Op Fire Assist

The government has authorised a compulsory callout of 3000 Army reservists on Operation Bushfire Assist 19-20 to support bushfire-fighting effort and recovery.
CAPTION: Brigadier Damian Cantwell, Commander of the 9th Brigade, Australian Army, briefs reservists from the 10th/27th Battalion, Royal South Australia Regiment, before they deploy to Kangaroo Island, SA, during Operation Bushfire Assist. Photo by Corporal Tristan Kennedy.
RELATED STORIES: Operation Bushfire Assist 19-20
The callout follows a meeting of the National Security Committee today, which resolved:
the compulsory call-out of Australian Defence Force reserve brigades for the first time in the country's history;
the call-out of specialist personnel;
deploying HMAS Adelaide to support the efforts of HMAS Choules and MV Sycamore;
additional Chinook helicopters, C-17 Globemasters, C-130 Hercules and C-27 Spartans; and,
leasing a fleet of four extra large waterbombing planes
In making the announcement this afternoon, Prime Minister Scott Morrison said the country was facing devastating and widespread national bushfires and today was shaping up as the most challenging, with a state of emergency declared in NSW and Victoria while Tasmania and South Australia also faced significant threats.

"We are well prepared, well organised and well resourced, but we are also realistic – these fire conditions are unprecedented, and the challenge is formidable. If fierce conditions prevail, today could be a dark day for our country," Mr Morrison said.
"The rapidly escalating damage and the heart-breaking human cost calls for nothing less than an all-out response.
"The task in front of our country today and in the weeks ahead requires us to do whatever it takes, to not only fight the fires and protect lives, but ensure our fire-affected communities are well-resourced and functioning, and evacuations can be affected quickly and effectively.
"And when the fire threat has finally diminished, that we have the tools and personnel to reopen and rebuild.
"It will mean boots on the ground, planes in the sky and ships out at sea all supporting the bushfire-fighting effort and recovery.
"We continue to support the states to run the operational response and we will continue to act on every request we receive for further assistance."
Prime Minister Morrison said that in recent months ADF resources had been deployed in response to state requests – from the operational base at Canungra in Queensland in September, to the 2000 personnel already deployed to support with logistics, evacuations, catering, accommodation and clearing, to Air Force helping to transport firefighters, Defence bases being used as refuelling and staging sites and HMAS Albatross assisting with water and fire-retardant reloading.
"We have also been listening to the people on the ground in these fire-affected areas and we are unilaterally changing the posture of the ADF to proactively mobilise and position our resources where we expect they will be needed most," Mr Morrison said.
"Through the authority of the Governor-General, the government has directed the Australian Defence Force surge on Operation Fire Assist 19-20 to bring every possible capability to bear by deploying Army Reserve Brigades to fire-affected communities across Australia.
"Two-star emergency ADF national support coordinator Major General Justin Ellwood will have national authority over the ADF Joint Task Forces under Operation Fire Assist 19-20 in each affected State working in cooperation with and to support State emergency authorities.
"The priority for this deployment is to assist in ensuring the safety of life, support the evacuation of affected people from isolated communities, provide assistance to isolated communities and support State-managed evacuation centres."
He said the ADF surge included the deployment of up to 3000 designated ADF Reserve forces including the 4th Brigade from Victoria, the 5th Brigade from New South Wales, and the 9th Brigade from South Australia and Tasmania, as well as specialist logistic elements of the 17th Brigade headquartered in New South Wales to push Defence resources into fire-affected areas progressively, and in coordination with State authorities, from as early as tomorrow.
"These brigades will be enhanced with specialist ADF personnel with skills in engineering, medical, logistics and transport support," Mr Morrison said.
Following the Prime Minister's conversation with the Chief of the Defence Force on New Year's Eve, HMAS Adelaide, the Navy's largest amphibious ship, has been readied to join HMAS Choules and MV Sycamore in supporting evacuation of citizens from fire-affected areas along our coast line.
HMAS Adelaide was scheduled to sail from Sydney this afternoon, and will be located offshore from the fire affected areas tomorrow afternoon.
HMAS Adelaide is well equipped for disaster relief and humanitarian aid, is carrying 300 tonnes of emergency relief supplies and is able to operate all ADF helicopter types.
She has a crew of 400, including medical staff, and well-equipped hospital facilities.
Mr Morrison said the government had ordered relevant ADF airlift and reconnaissance capacity to pre-position to RAAF Base East Sale, which would remain the central hub for the Defence response in southern areas.
"From tomorrow an additional three Chinook helicopters from Townsville, will be deployed to support a range of resupply, evacuation and transport tasks across the breadth of the affected areas.
"An additional C-17 Globemaster, two C-130 Hercules and three C-27 Spartans will also be pre-positioned to East Sale.
"For people in short-term evacuation distress, other Defence bases from Brisbane to Adelaide will provide temporary transit accommodation and support arrangements.
"This is a major step-up in ADF involvement and assistance and demonstrates our absolute commitment to supporting States to fight the fires, and to immediately swing into disaster recovery operations as soon as the fire-front has passed.
"Following a request from the Australasian Fire and Emergency Service Authorities Council at 8pm yesterday for one additional waterbombing aircraft, today we have also committed $20 million to lease four extra planes to fulfil that request and to meet any further requests – two long-range fixed wing DC-10s with 36,000 litres capacity and two medium-range fixed-wing Large Air Tankers with 11,000 litre capacity.
"The Commonwealth will fully fund the leasing costs with operational costs to be shared with states and territories as usual.
"Our government's entire focus is on supporting Australians in this difficult time – those facing immediate danger and those who are recovering after the fire-front has passed.
"We urge Australians to keep informed about the situation in their area and to follow the directions of state and territory authorities and the ADF as they work to keep people safe.
"We will do whatever it takes to get Australians through these terrible times."
Operation Fire Assist 19-20 is the name given to the ADF's assistance operation in support of the bushfire crisis.
.
.
.
.
.

.

---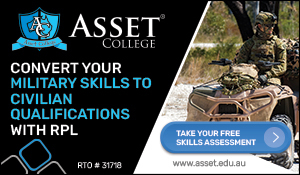 ...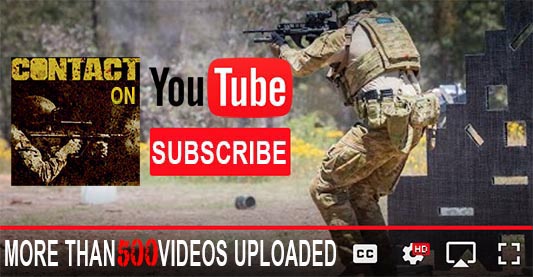 ---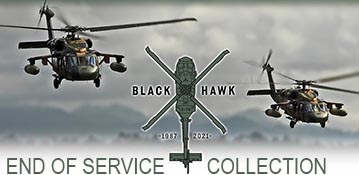 ...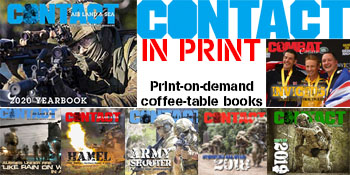 ---
.
.
4750 Total Views
1 Views Today