You 'must' register with DVA to get Veteran Lapel Pin
Share the post "You 'must' register with DVA to get Veteran Lapel Pin"

CONTACT received numerous questions from our audience after publishing this story on the New Veterans Covenant and Lapel Pin.
Sanitised and condensed, the key questions we posed to DVA on your behalf were…
I'm not a DVA client and have no need of their services. Why should I become a DVA client just to get the lapel pin I'm entitled to?
I am a proud Australian veteran (Somalia) but I have no notion of getting involved with DVA. How do I get this pin?
What about the hundreds, if not thousands of still-serving war veterans who've been through Iraq, Afghanistan or both, are still serving and are perfectly healthy. Where will our pin come from and when?
This is nothing more than a cheap political stunt – AND, an underhanded, disguised attempt to gather names and data from blokes who do not want to be 'known to the system'. Am I right or am I wrong?
Given that this appears to have excellent community support, why are the government dividing us by introducing Regular and Reserve versions of the Pin and Cards?
Could you explain the difference between the Veteran & Reservists Lapel Pin please. Personally I feel there shouldn't be any difference . Can a member wear both, if eligible.
DVA's initial response to your questions…
The Australian Defence Veterans' Covenant encourages all Australians to recognise and acknowledge the unique nature of military service and support veterans and their families.
The Veteran Recognition Package is designed to acknowledge the service of all veterans, including reservists.
The Veteran Lapel Pin and Reservist Lapel Pin provide a way for the public to recognise and connect with veterans and acknowledge their service to the nation. The pins will help identify veterans when they aren't wearing their uniform or medals.
The introduction of two pins is to give due recognition to both our veterans and reservists. The introduction of the Reservist lapel pin is to acknowledge the valuable work that reservists do in serving their country including their support to disaster relief, humanitarian efforts and border protection.
If you are eligible for both pins — you have had full-time service and you have been a reservist — you will receive one pin, a Veteran pin.
Under the Veteran Recognition program an eligible veteran is someone who has completed at least one day of continuous full-time service.
Veterans who are not yet clients of DVA can apply for the new Veteran Card through the online portal MyService.
MyService makes it easier for Veterans to access DVA services online. It has streamlined the claims process, and is easy to use and access.
When a Veteran signs up to the MyService portal, all data collected is in line with the Privacy Act 1988 and the Australian Privacy Principles.

In our opinion, this didn't come close to answering the specific questions posed [and if anything, raised even more questions] – so we sent it back for another try, also asking for clarification around the definition of veteran and reservist and the qualification for the two different pins.
The second response was different, but probably not a whole lot more decipherable ['yes' and 'no' don't seem to be in their vocabulary].
DVA's second attempt at answering your questions…
The Department of Veterans' Affairs (DVA) is currently undergoing a comprehensive transformation program. This transformation is focused on equipping the Department with modern service delivery capability, to better enable veterans and their families to lead healthy and productive lives.
DVA is building a better understanding of individual veterans' needs to ensure they are best served by the Department. In particular, there is a focus on initiatives which support veterans as they transition from the ADF and provide more ways for veterans and their families to connect and interact with us.
Veterans who register with MyService do not have to use the support and services available. The Department will use learnings from MyService use to guide policy and develop programs to better serve the needs of the evolving veteran community.
The Veteran Recognition Package is designed to acknowledge the service of veterans and reservists.
Given the importance and significance of the Veterans Recognition Program, a registration process is required to confirm identity, eligibility, and contact details to ensure the card and pin are delivered correctly to applicants.
Veteran Recognition applicants are not obligated to avail themselves of any DVA services.
Continuous Full Time Service (CFTS) is a specific type of Reservist service, and Reservist participation in disaster relief, border protection, or involvement in a serious service-related training accident do not necessarily equate to CFTS.
Reservists who have not rendered CFTS are eligible for the Reservist Pin, including those who have participated in disaster relief, border protection, or involved in a serious service-related training accident.
The bottom line would seem to be that the qualifying criteria for the pin should actually read – "An eligible veteran is someone who has completed at least one day of continuous full-time service and is willing to register as a client of DVA".
You can actually be a legitimate veteran or reservist but cannot claim recognition without registering.
Brian Hartigan
CONTACT Editor
MORE ON THIS TOPIC: HERE
.
.
.
.
.

.

---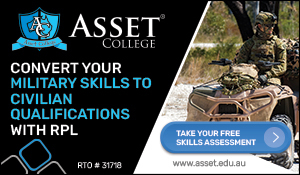 ...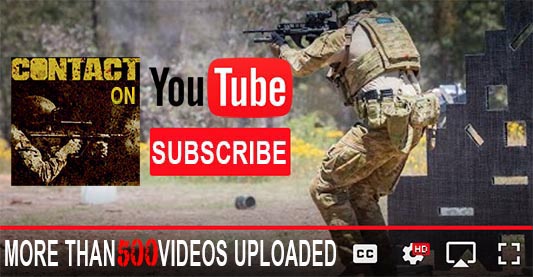 ---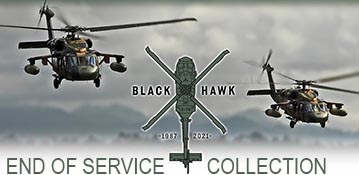 ...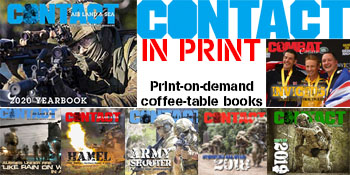 ---
.
.
Share the post "You 'must' register with DVA to get Veteran Lapel Pin"
57115 Total Views
6 Views Today