Unreserved ex-military aircraft auction

Funny but true story at bottom of this post…
SALE HAS STARTED – VIEW HERE
Sale ends 4 March
Twenty-two Kiowa helicopters, five Pilatus PC-9A fixed-wing aircraft and one Westland Scout helicopter are now available for sale in a virtual on-line auction.

The surplus military aircraft are up for sale as-is, buyer-be-ware, with no reserve price.
It will be interesting to see what they fetch – someone with requisite knowledge will know what they're worth, individually or as a job lot.
While many of these aircraft may/should be air worthy, they are not registered with CASA and, as such, cannot be flow from the auction site – they must be trucked away.
They are currently hangared at Avalon Airport, Victoria, and may be inspected only on two separate occasions (details below) – one of which is during the Australian International Airshow (airshow tickets required).
CONTACT Editor Brian Hartigan is a former Army Aircraft Fitter and, as such, certainly worked on some if not all of those Kiowas (and that should be a comfort, not a warning for potential buyers 😉 ).
22 BELL "KIOWA" HELICOPTERS
Dates Accepted into Service 1971 – 1976
Make: Bell Helicopter Company
Model 206B-1
Type: Light Utility Helicopter
Engine: Alison 250-C20 Turboshaft 420hp
Configuration: Pilot, Co-Pilot, 3 Rear Seats.
Approx. Dimensions: (L) Fuselage 10m / Overall including Prop 12.5m x (W) Including Skids 2.25m / Fuselage 1.5m x (H) Fuselage 3.1m / Inc Prop 3.7m
Ceiling Height: 12,700ft
Max Speed: 120 knots / 138mph / 220 km/h
Range: 555 kilometres / 345 miles
The Kiowa was delivered in 1971 replacing the Bell 47G "Sioux" as an observation / reconnaissance helicopter. The last unit was delivered in 1977. The Kiowa was retired from service October 18 2018 at the Army Aviation centre Oakey after accumulating more than 480,000 combined flying hours.
5 PILATUS PC-9/A AIRCRAFT
Make: Pilatus
Model: PC-9/A
Role: Pilot Training, Forward Air Control & Aerobatics
First Flew For RAAF 1987
Engine: Pratt & Whitney PT6A-62 Turboprop 950 Shaft Horsepower
Airframe: Length 10.2m; Height 3.3m
Wingspan: 10.2m
Range: 1,850km (With two underwing tanks)
Combat Radius: 650 km
Ceiling 25,000ft
Max Speed 590km/h
1 WESTLAND "SCOUT" HELICOPTER
Make: Westland Aircraft LTD
Type: AH/1 Survey Utility Helicopter
Serial Number: F8/16 11
Engine: Bristol Siddeley
The helicopters & aircraft in this online auction are Ex-Military assets and as such are not registered with CASA. They are offered by auction on an "As is, Where is" basis and do not include an Airworthiness Certificate or Certificate of Registration.
The Helicopters & aircraft cannot be flown out of their current location and must be freighted out.
Potential purchasers should make themselves aware of any CASA regulations pertaining to Ex-Military or unregistered aircraft. Flying an unregistered aircraft in Australia is an offence pursuant to section 20AA of the Civil Aviation Act 1988.
Potential Purchasers should refer to the attached PDF (Special Conditions Pertaining to Sale)
These assets are in used condition, therefore inspection is highly recommended prior to bidding, description & photos should be used as a guide only.
Auction details available here.
Inspection of the assets can be made at the following times:
Inspection One : Saturday 23rd February, Sunday 24th February and Monday 25th February 2019 Between 10:00am to 3:00pm
Inspection Two : Tuesday 26th February, Wednesday 27th February, Thursday 28th February, Friday 1st March, Saturday 2nd March and Sunday 3rd March 2019 – BY APPOINTMENT ONLY
Customers wanting to inspect during Inspection Two will need to be attendees of the Australian International Air Show. Tickets available for purchase via Ticketmaster or Airshow Website https://www.airshow.com.au/airshow2019
Location: Avalon Airport – Hangar 1, Canberra Drive, Lara, VIC 3212
FUNNY BUT TRUE STORY:
Soon after initially publishing this post, I missed a mobile phone call, with the caller leaving a polite but brief message – "Please call be back. I have a quick question for you".
So I called him back. "Sorry I missed your call. How can I help you?"
"AHHH yeaaah maaate – those PC-9s ya got for sale there on yer web site – how many engine hours have they got on em?"
🙂 Tickled my funnybone 🙂
.
.
.
.
.

.
.

.

---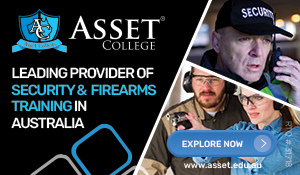 ...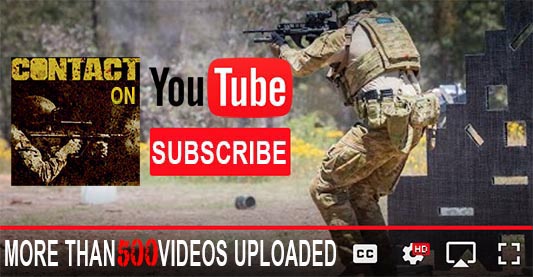 ---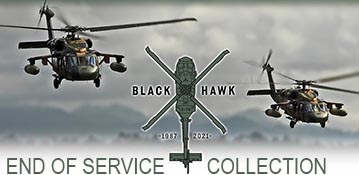 ...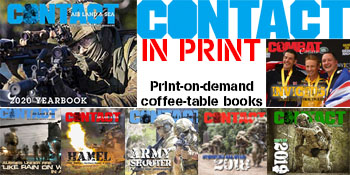 ---
.
.
15626 Total Views
2 Views Today