INVICTUS GAMES – 100-day countdown begins

The 100-day countdown to Invictus Games 2018 in Sydney begins today.
FILE PHOTO (5 July 2018): Australian Invictus Games 2018 team member Trudi Lines prepares to pass during a wheelchair rugby exhibition match with RSLWA, in Perth. Photo by Leading Seaman Jason Tufrey.
Director Australian War Memorial Brendan Nelson will host a 100 Days to Go Milestone event at the AWM today, joined by members of the 2018 Australian Invictus Games Team, dignitaries, sponsors and ex-service organisation representatives.
Dr Nelson said the Games are an opportunity for Australia to celebrate the unconquerable spirit of our wounded, injured and ill former and currently serving defence personnel and to recognise the families and friends who support them.
He called on Australians to buy tickets and be in the stands to support our wounded warriors at Invictus Games Sydney 2018.

Some tickets are already on sale, with ticket sales for the Closing Ceremony and further sports and sessions going on sale to the public this morning.
Minister for Veterans' Affairs and Defence Personnel Darren Chester said Australia would be proudly represented by 72 current and former Australian Defence Force personnel competing in 11 sports over eight days.
"These Games honour the service and sacrifice of the men and women who defend our freedoms and values," Mr Chester said.
"It is a chance for all Australians to show their respect for the courage and determination our team members have shown, and cheer them on as they compete on the world stage.
"The word 'Invictus' means 'unconquered' and reflects the team's fighting spirit and what they can achieve, post injury.
"Australians can be proud of this team and I look forward to cheering them on in October."
Minister for Sport Bridget McKenzie said these service men and women had represented their country on the battlefield and are now representing their country on the sporting field.
"I pplaud the spirit of the Games and its competitors," Minister McKenzie said.
"As His Royal Highness The Duke of Sussex, said last year "Invictus is about the dedication of the men and women who serve their countries, confronted hardship and refuse to be defined by their injuries".
"Every single competitor in these games has overcome physical and psychological adversity to be here – they are the pride of their nations and we are honoured to have them here to compete in Australia."
Invictus Games 2018 will attract more than 500 competitors from 18 nations.
Australia will field competitors in various events including archery, athletics, indoor rowing, powerlifting, road cycling, sailing, sitting volleyball, swimming, wheelchair basketball, wheelchair rugby and wheelchair tennis.
Family and friends attending the event can participate in a dedicated program of activities over the eight days of competition.
Minister McKenzie said the Australian government was very proud to be a key partner in the running of the Sydney games.
Invictus Games was founded in 2014 by Prince Harry, and have gone from strength to strength with the largest ever number of competitors from across the world expected to compete in Sydney in 100 days from now.
Ticket sales and information available here.
The Australian War Memorial has marked today's milestone by installing a banner featuring former Commando Garry Robinson, to raise awareness of the wounded, injured and ill military community among its more than 3000 daily visitors, in the build-up to the Games.
Garry Robinson was severely injured in 2010 in a Black Hawk helicopter crash in Afghanistan that claimed the lives of three Australian Commandos and an American soldier.
He sustained a traumatic brain injury, and fractured his lower spine, sacrum, eight ribs, both shoulder blades and my left leg, which was later amputated below the knee. He had internal bleeding and a punctured lung. His spleen was also removed.
Invictus Games in Sydney will be the first time the doctors and nurses who saved Garry's life will be able to see him compete.
"It means so much to me to be able to compete in front of a home crowd in Sydney," he said.
"I spent two and a half years in hospital and I was told I would never swim or ride a bike again, but I now have the opportunity to show my family and friends and the medical staff who have supported me, how far I've really come.
"Sport has been a big part of my rehabilitation, especially since competing in the first Invictus Games.
"I came home from that wanting to compete more. It has given me purpose again, something to focus on.
"I know I have come so far and have trained hard, so, regardless of the results, I already feel like I have won."
Garry Robinson says the games experience will be even more memorable for those competing if the stands are full of supporters.
"Being involved in the Invictus Games has truly brought to life the healing power of sport – not only for me, but for every single person competing.
"As Australians, we all share a love of sport. I encourage the community to get involved and show their support by buying a ticket to come and cheer on those competing at this year's Sydney Games."
.
Ticket sales and information available here.
.
.
.
.
.

.

---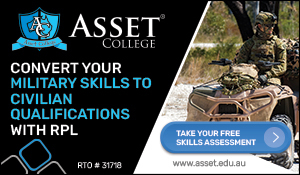 ...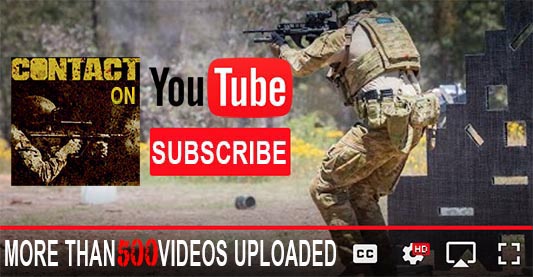 ---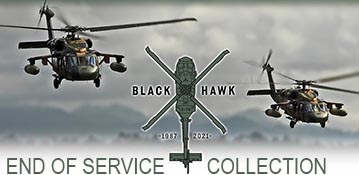 ...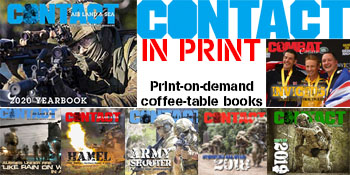 ---
.
.
6364 Total Views
2 Views Today